I had a huge train table in DS's room that I wanted to get rid of since his room is on the small side. When I saw the Elementary table on this site, I knew that's what I had to build! I used a sanded pine tabletop from Orange and put 3 coats of poly on the top, sanding in between. Then I painted the base of it in black, son's favorite color. I didn't want the whole table in black because I thought it would just be too dark for a 4 year old's room. I really love the two-tone effect. I wish the pictures showed how great it looks.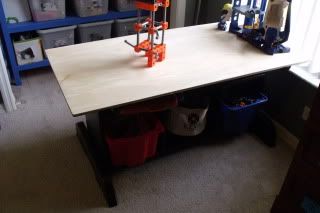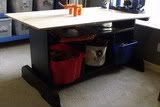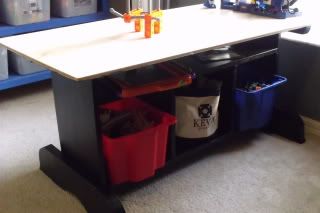 Then of course the table needed a chair! So I made the Kid's Stackable $5 chair. His room theme is Transformers, so I painted it in Bumblebee's colors.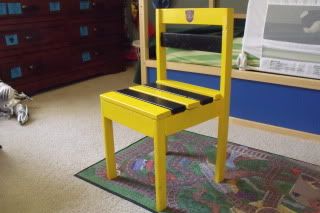 I plan on making one more chair in Optimus Prime's colors, red and blue. Let me know what you think!
Christine