Our house is coming along!  We are hoping to move in this summer.  We are almost to the finishing stage, where everything starts to come together.  I want the house to have a comfortable, industrial farmhouse feel, with lots of different materials and finishes, used in a simple functional way.  
I've been on the hunt for the perfect dining room chandelier.  Our dining room has a beautiful view that the chandelier must not block, but the chandelier must be substantial enough to work with a large farmhouse table.  And it all must be easy to clean - no glass to keep clean or shiny parts to polish.
I'm currently obsessed with lantern chandeliers, also called box frame lights, or open frame chandeliers, or linear chandeliers.
​​​​​​
Killian Linear Chandelier from Ethan Allen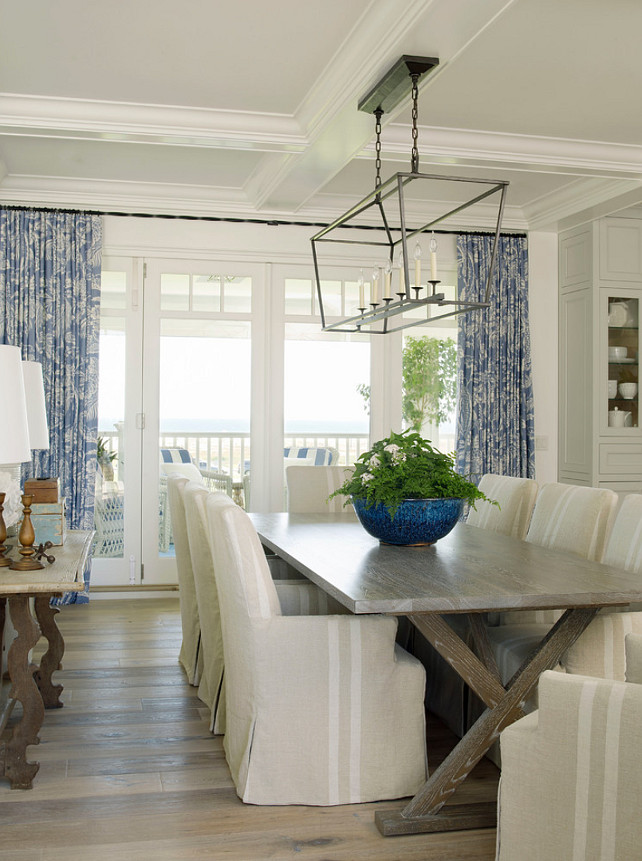 Perryton Linear Chandelier by Sea Gull Lighting
Perryton Pendants by Sea Gull Lighting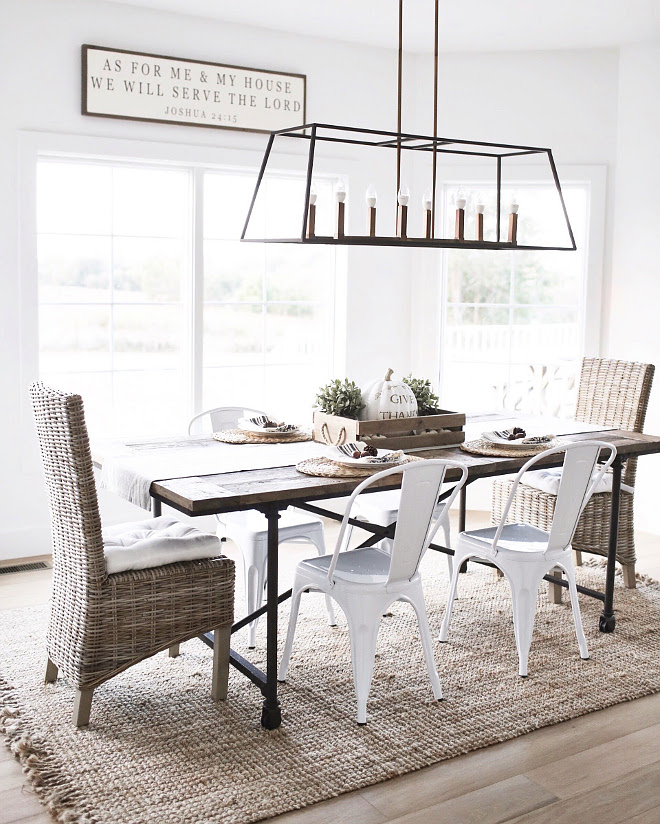 Here's my picks - 
1. Great Room Greatness
For a large great room, the Gabby Arnold Chandelier measures 32" x 32" wide.  It's square shape will ground a square great room and the tapered top frame will accent vaulted ceilings.  With eight bulbs, it will add sufficient light.  $573 from Layla Grace.
2. Modern Simplicity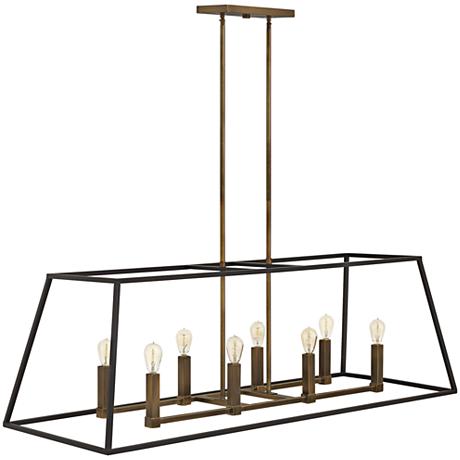 Clean Lines with a tapered ends and a two twon finish make this simple chandelier anything but plain jane.  Hinkley Fulton Chandelier, $799 from LampsPlus
3. Beautiful Bargain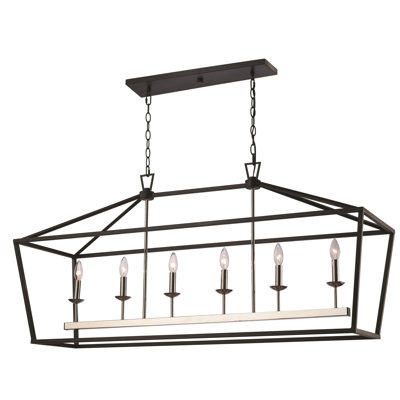 All the detail without the designer price, the Carmen collection from Laurel Foundry includes pendants and foyer chandeliers too, all at beautiful prices.  I love the different finish options too.  Chandelier from Wayfair $359
4. Best of Both
My top pick is the Perryton Collection by Sea Gull lighting.  I love the simplified design and matte black finish, all on a budget friendly price.  Full collection includes pendants and foyer lighting.  $406 from Amazon for Chandelier
Which would you choose?  Let us know in the comments!
XO Ana