Open base plans for the Basic Collection.
I am still three years old at heart. Positive reinforcement works on me.

Yesterday, all of the positive feedback on Grace's closet made my day. I make furniture, but you, yes YOU, make my day.

Just wanted to share with you a little something I wrote about you in an interview:

Just the other day, I built this amazing console, and I couldn't decide on the perfect color. Carrie, a fan on Facebook, posted a photo of a cubby room divider she built and painted a daring shad of plum.
I was at the paint store in minutes.

My readers inspire me. They share amazing projects and ideas, stunning finishes, and customizations and improvements on my plans I never would have thought of. They think of extraordinary uses for the simplest pieces, request the most complicated plans and believe that I can deliver. They tell the most amazing stories, persevere under any circumstances. My readers are amazing, and I look to them for inspiration.

And you keep me going. You give me faith that what I am doing is worth my time.  Thank you so much for your kindness, your encouragement, and your belief in me.  The only way I can express just how much your friendship means to me is to keep giving you plans :)

I've been so busy lately, working on interviews, the new site, and tons of garage time - that this simple collection will be a perfect filler.  I am so excited about some of the projects that I will be posting - I hope you love them!

In the meantime, while I finish up some projects, I want to take on a collection of plans inspired by Pottery Barn's Printer Collection.  I've been eyeing this collection since the Fall Press Preview was released from Pottery Barn, and it will be perfect to work on in between my personal projects.  One of the underlying reasons I'm convinced to work on this collection is because I just can't let you buy it.  For the first time (at least that I've seen) Pottery Barn is using the words Particle Board.  I've always said, better buy a quality product, even at a high price, than one that will end up in a landfill in a few years.  I'm so sad, and I understand completely about our economy and how people just can't afford good furniture right now . . . I don't have the answers, all I have is a saw, a hammer, and a paint brush.

And this is how I would build this collection.  I choose to make this collection 3" less deep than Pottery Barn's to save you plywood.  You can cut a full sheet of plywood into 3 15 1/2" wide strips (what I call a 1x16) but if we were to make the shelves 18 1/2" deep (like Pottery Barn does) than we would only be able to get 2 strips (this would be called a 1x19).  So lets conserve some plywood!  Also, all of your leftover pieces are 1x16s, useable for any of the projects that I publish calling for 1x16s (and the rest of this collection!).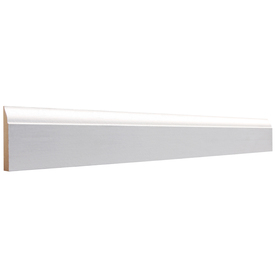 You will need some standard 2 1/4" wide base moulding, like this one from Lowes (image from Lowes).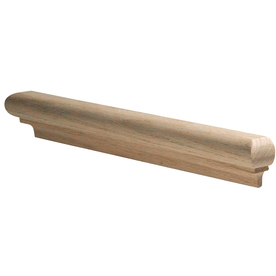 And some nosing or beading or edging (can be called a few different terms) to finish out the top front edge of your base units.  Choose nosing that is 1" to 3/4" wide, in a matching species to your base moulding.  Image is from Lowes.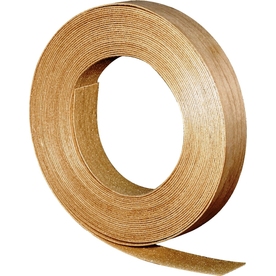 This stuff is for finishing your wood edges.  So if you used birch plywood, the edges that are visible on the front will have veneer ironed on.  I've used this stuff quite a bit, and it's awesome.  It's slightly wider than 3/4" so you have a little error room.  Just iron on with a household iron, let dry, and take a razor and skim off the edges that overhang.  It is that easy.  I promise.  Image is from Lowes.

At your hardware store, ask the cutting section to cut your plywood horizontally as opposed to vertically.  So they would set their saw at 15 1/2" from the bottom, cutting horizontally.  Then they would slide the plywood through three times.  This guarantees that all of your boards are the exact same thickness, which is the most important thing.

Amy, one of our readers, told me this.  She's so smart, and I'm a little bit smarter because I know her!

Once your boards are cut to 1x16s, just treat them as a 1x12, or 1x10 or any other board.  You can still cut a 1x16 on your chop or miter saw, just cut one side, flip it over, and cut the other.

Like most of our projects, you begin by building a box.  I'm really in love with my Kreg Jig, and recommend using pocket holes to join everything, but you can use 2" nails and glue too.  I spaced the shelves 8" apart, but you can make the shelves adjustable by drilling 1/4" holes 1/2" deep for shelf pins.  Just use a 1/4" drill bit with just 1/2" exposed from the drill, and drill the hole until the drill is flush with the wood - fool proof!
And then just nail your back on with 1 1/4" nails and glue.

Then use 1 1/4" nails and glue to nail the 1x2s on.  Don't forget to fasten from the sides too.  Keep the front edges flush.

And then just add your moulding.  This is the fun part!  After your moulding is in place, fill all holes with wood filler, including any holes in the plywood layers, and let dry.  Sand with 120 grit sandpaper.  Vacuum and wipe clean with a damp cloth.  Then apply your edge banding to all exposed plywood edges.  Stain as desired.

This piece can be used as an office base, as a nightstand, as an end table - you could even stack several to make a buffet  . . . endless possibilities.
Dimensions
Dimensions shown above.