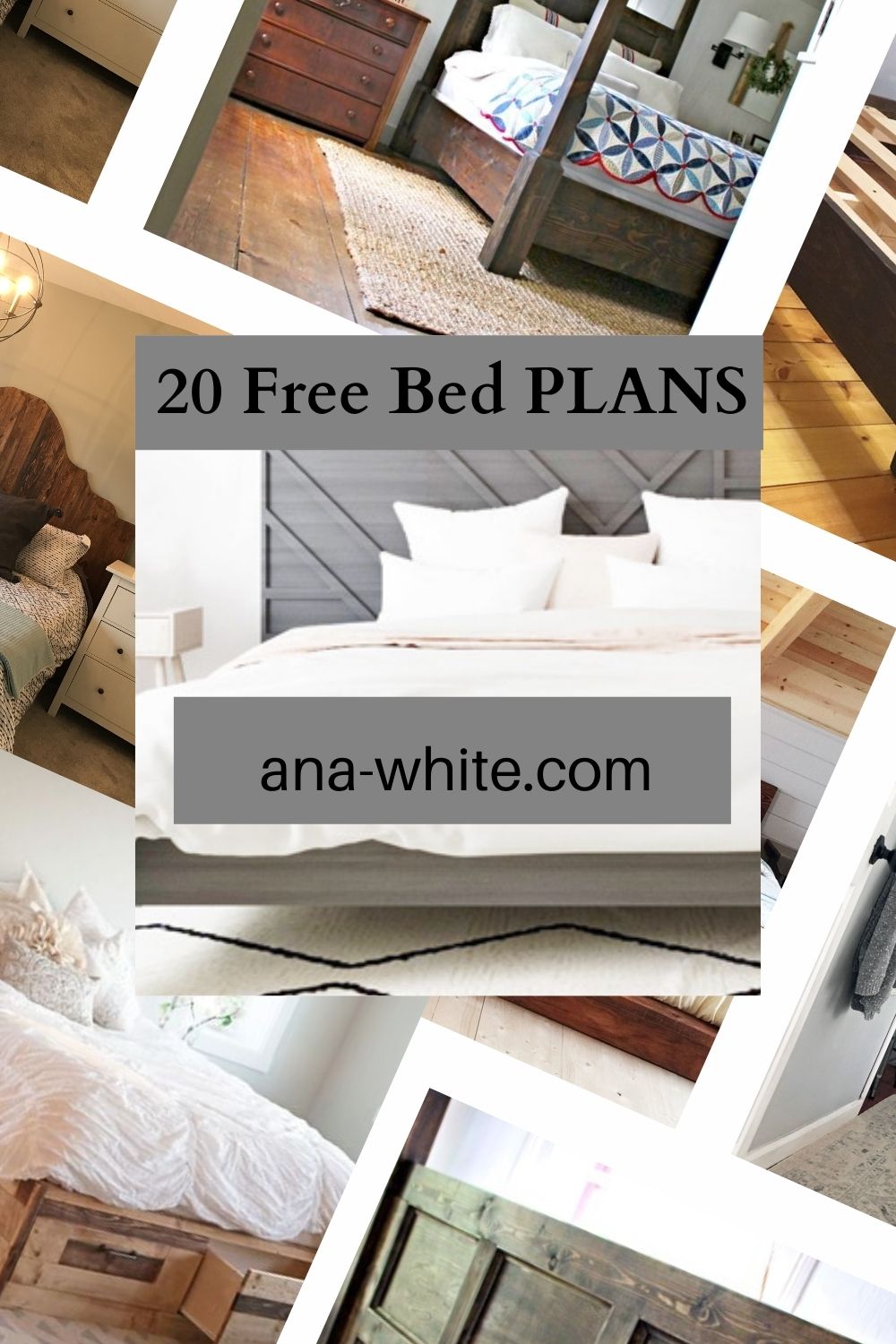 Build your own wood bed frame and save hundreds of dollars! These 20 FREE bed plans are beginner friendly, using off the shelf lumber and basic tools.  Our plans include step by step diagrams, shopping list and cut list.
In a bedroom, the bed dominates the room, grounds it, and is the focal point.  All the other bedroom furniture simply compliments the bed.
When choosing the right bed for your space there are some things to consider.