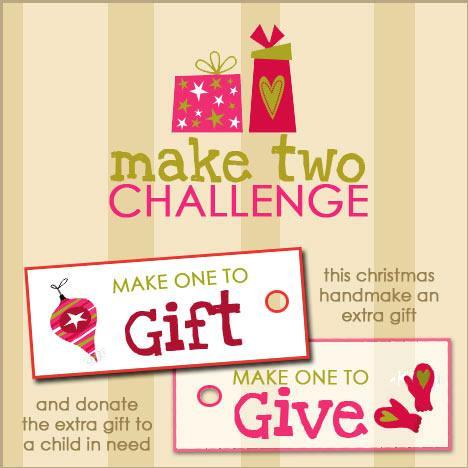 Additional Photos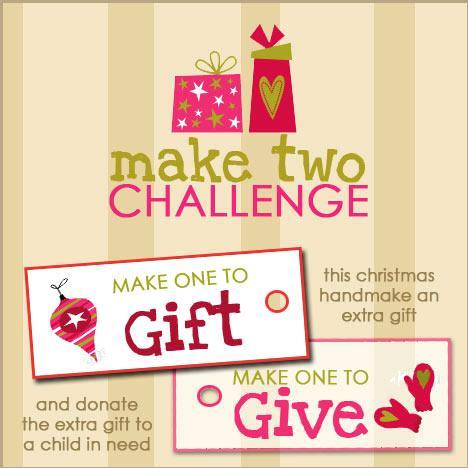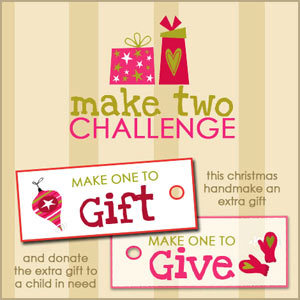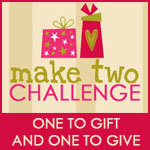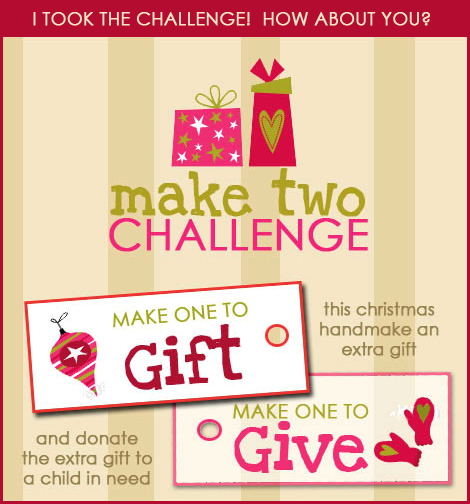 We all love handmade gifts for their quality, their uniqueness, and the specialness of knowing someone put their precious time into making that gift. Be it a quilt or a bench, a dollhouse or some new mittens, it's all the more special when it's made with love.
This Christmas I have a special challenge for you. A challenge that you may already do, a challenge that your family and friends can participate in. 
The Challenge
I challenge you to not only handmake a gift for someone you love, but to make two of that gift, and donate the second to someone in need.
If you are making a doll bed, grab a few extra sticks of lumber and make two.  If you are making a pair of mittens, buy a little extra yardage and make two.  The work in handmaking a gift is in buying the supplies, planning, and setting up a workspace - making two of one thing is a doable goal for most any busy mom.  And you can involve your children through the whole process.
Beyond Building
Not a builder?  You can still participate - whether you sew or knit or crochet or whatever your creative outlet may be.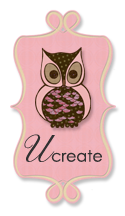 I've teamed up with
Kari from Ucreate
to provide you with amazing tutorials beyond building.  Here's just a tiny tiny sample of tutorials she posts:
Why I'm Doing this Challenge
Grace and I decided that we would donate the dollhouse to her preschool so all the children can enjoy it.  It was a difficult decision for a four year old, but we considered how much more use the dollhouse would get, and how many of the children do not have mothers who build toys.  The joy and excitement in the preschooler's voices and smiles has inspired this challenge.
Where to Donate
Accept the Challenge
To accept the Make Two Challenge:
1.  Blog about accepting the challenge, using the graphics below, linking to this post url.  Once your post goes live, link it up in the link list that follows.
2.  Not a Blogger?  Share this post on Facebook, Twitter, or anywhere else saying "I'm In!"
3.  Or you can just leave a comment saying "I'm In!"
4.  Challenge your own family and friends to join in and put their time toward handmaking a gift for not just loved ones, but those that are in need.
5.  In December, I will post a "Share Your Make 2 Challenge" post with a link list so you can link up again with your completed projects.
Who's In?
And look who's already joined in!  If you are in, link up to the blog post committing yourself to the Make Two Challenge!