Hi everyone! Something super fun for you today!
This is Raechal from Desert Woodworks.  I started following Raechal because of her amazing work on Instagram.
Raechel does custom work and has an Etsy shop.  I love seeing when people furnish their homes, and it's so amazing, people start asking to buy their projects.  And before they know it, they are a custom furniture maker, and can't keep up.  I could go on and on about how amazing this movement is, how we are finally making things locally again (and by things, I mean big things that are hard to transport), how furniture doesn't have to be shipped around the world before it comes to your home, how we are supporting local community.  It is pure awesomeness, and I'm a huge fan, and I'm honored to have a chance to support makers.
So when Raechal from Desert Woodworks proposed a Instagram contest, where someone ends up with a big bad tool worth $400 bucks to make building their projects faster and easier and better - of course I said yes!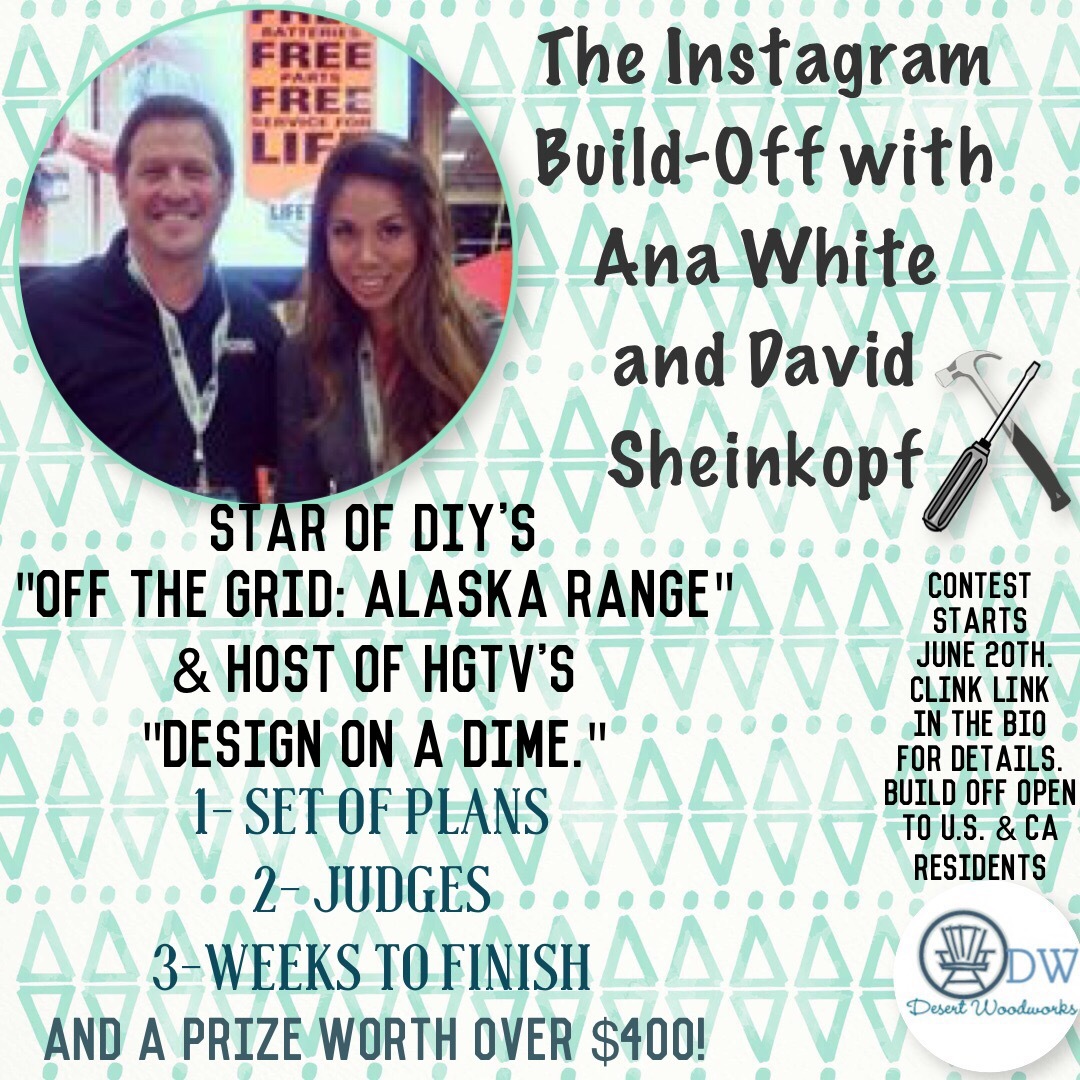 It's going to be super fun!  If you are just getting started building professionally this would be a great way to get some exposure and a must have tool!  But you have to sign up before June 20th - so head on over to get the full details and sign up here.
Can't wait!!!
Ana