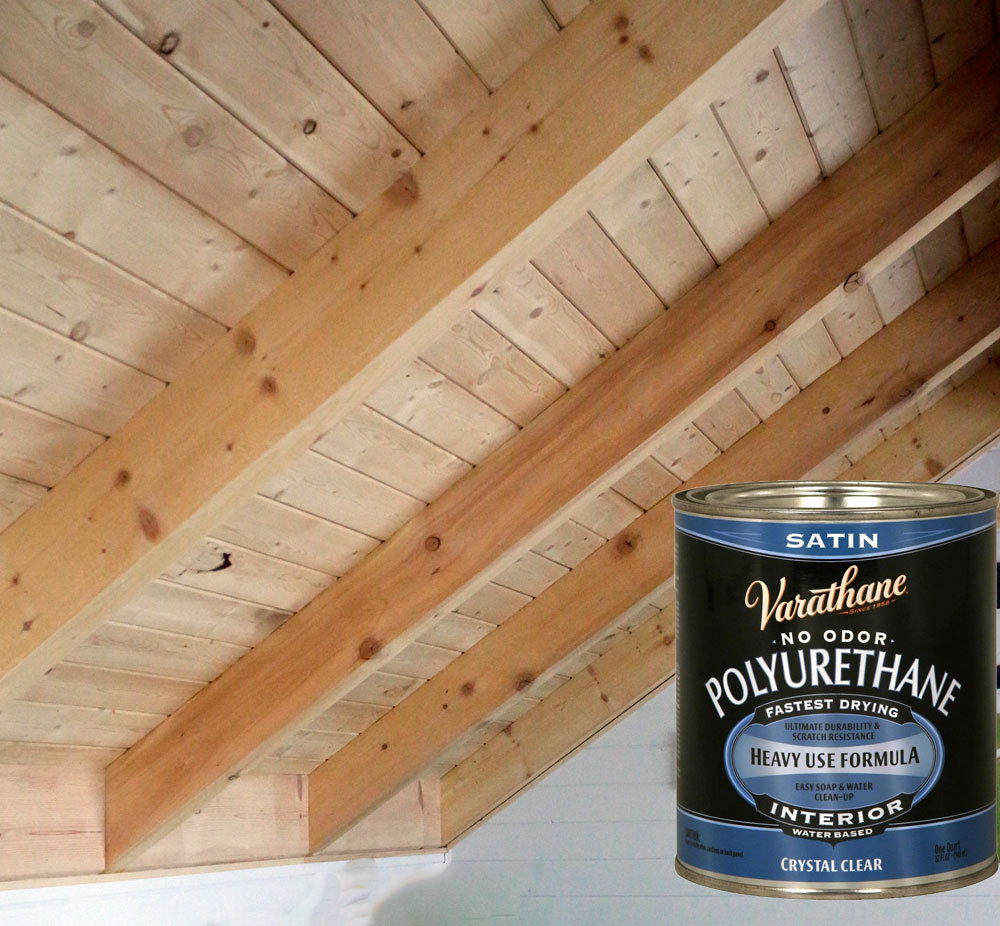 DISCLOSURE: I have worked with Rustoleum for many years and love their products.  This post is sponsored by Rustoleum, all opinions expressed are my own.
A few of you are asking about how we achieve a "bare wood" look on projects, so I thought I'd take a second to share some of my wood finishing secrets.
A couple of years back, we built a remote cabin on a lake up here in Alaska.
We spent weeks hand cutting all of the wood beams inside the cabin.
Yes, with a chisel by hand.  
The results are among the most beautiful things we've ever made with wood, and we didn't want to cover the wood up in any way with paint, stain or even a polyurethane that would discolor the wood.  
So I spent weeks testing different polys, waiting for them to dry, searching relentlessly for a clear top coat that was just that - clear.  No wet wood look, no yellowing, just clear, like nothing was even on the wood.
I finally settled on Varathane Polyuethane in Crystal Clear, and we gave it a go.
We sprayed the Varathane Polyurethane in Crystal Clear with a paint sprayer. 
We couldn't be happier with the results, truly clear and not yellow at all.  
In fact we were so happy, that we applied the same finish to the floors.
After a couple years of use (and abuse) here's how it looks -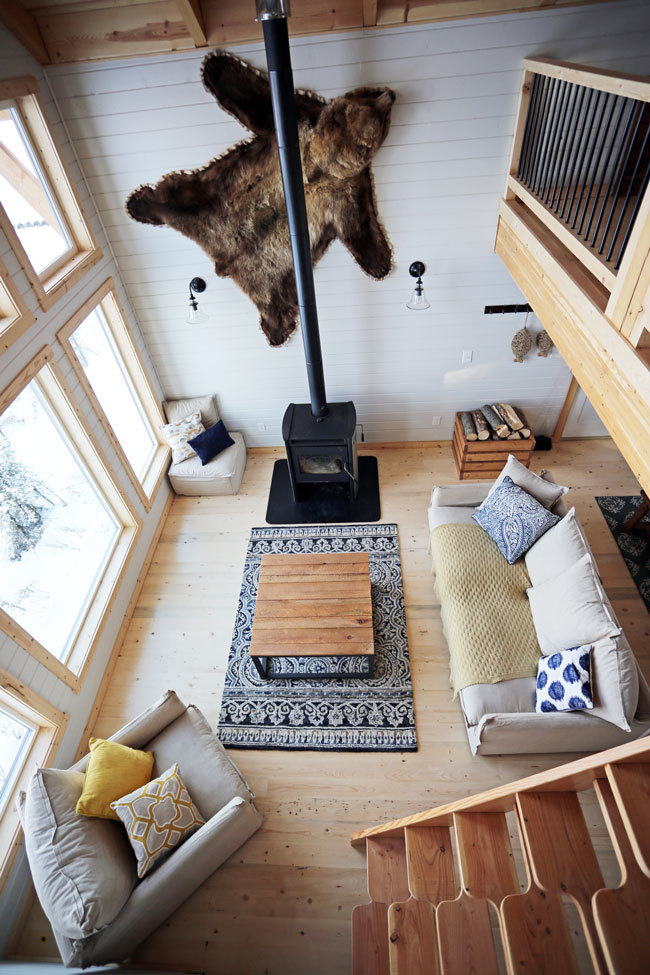 We've gone on to use Varthane Crystal Clear on many, many projects (yep, those stairs too!)
The walls and cabinetry are all protected with Varthane Crystal Clear in this tiny house.
As are the winder storage stairs.
If you love your finish and want to protect it without changing the look in any way, Varathane Crystal Clear is the stuff to use.
It's easy to apply - just brush on a properly prepared surface, and let dry.  Since it's water based, you can clean brushes with soap and water.  Additional coats are easy to apply too.
Now let's so those au naturale projects!
Ana