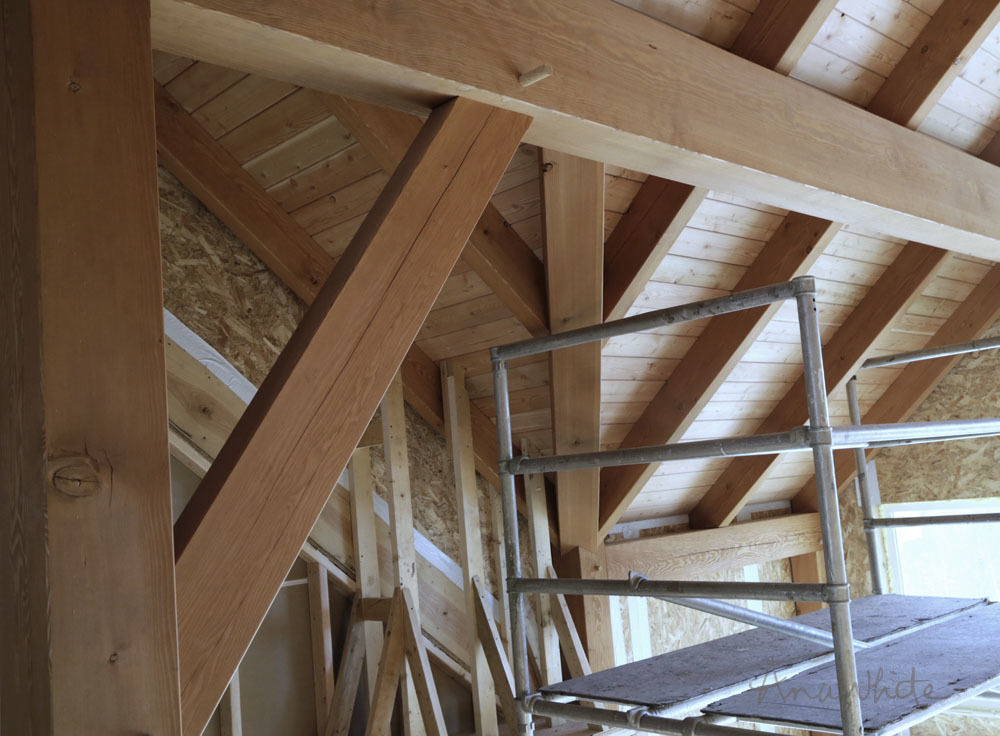 Happy Friday friends!  We've been very busy working on our house, and are finally into the finishing stages.  Thank you to those of you following along through our weekly videos.  Now that we are into the finishing stages, I'm excited to also start sharing blog posts about our house. 
Our home is a timberframe, meaning the structure is made up of giant wood beams that are exposed on both the inside and outside.
I had envisioned a neutrel toned wood stain on all the woodwork, but when our prestained timbers arrived more orange than gray-toned, I held back the tears and tried not to cry.

We had a crew on site and rented equipment.  There was no holding up the show to refinish the beams.  
So we progressed forward.  My sweet husband promised me that if I still wasn't happy with the beams when done, we would do whatever it takes - even if that meant refinishing 592 beams on scaffolding.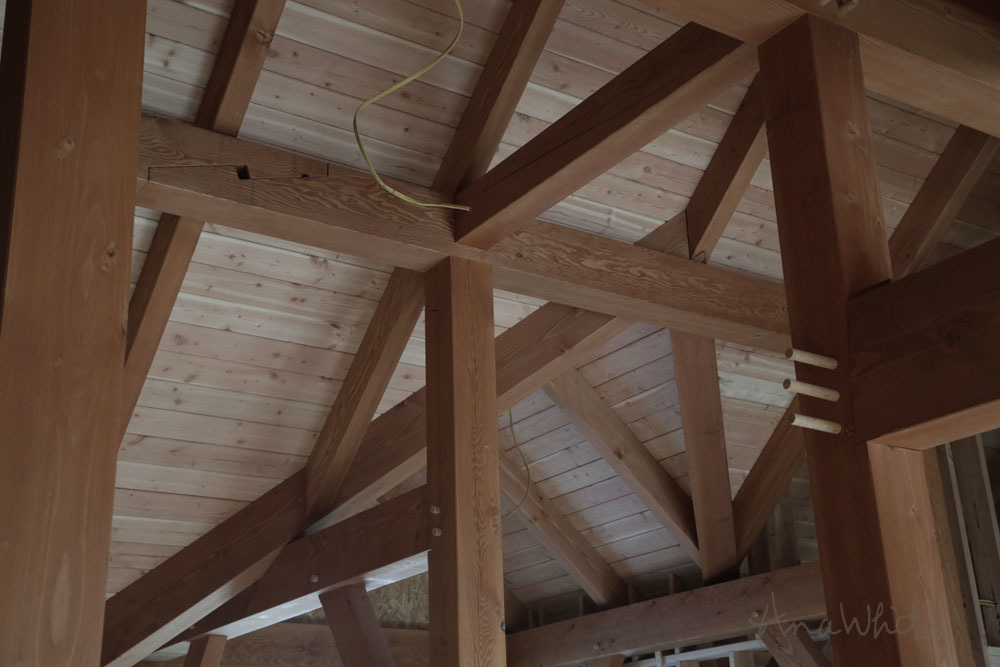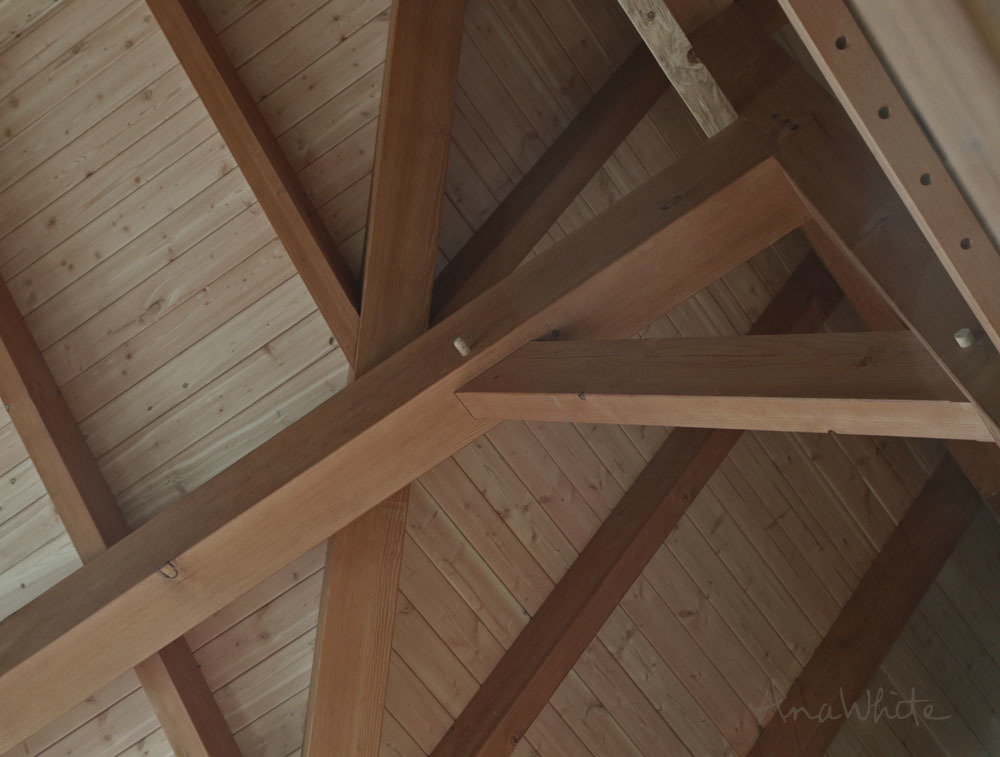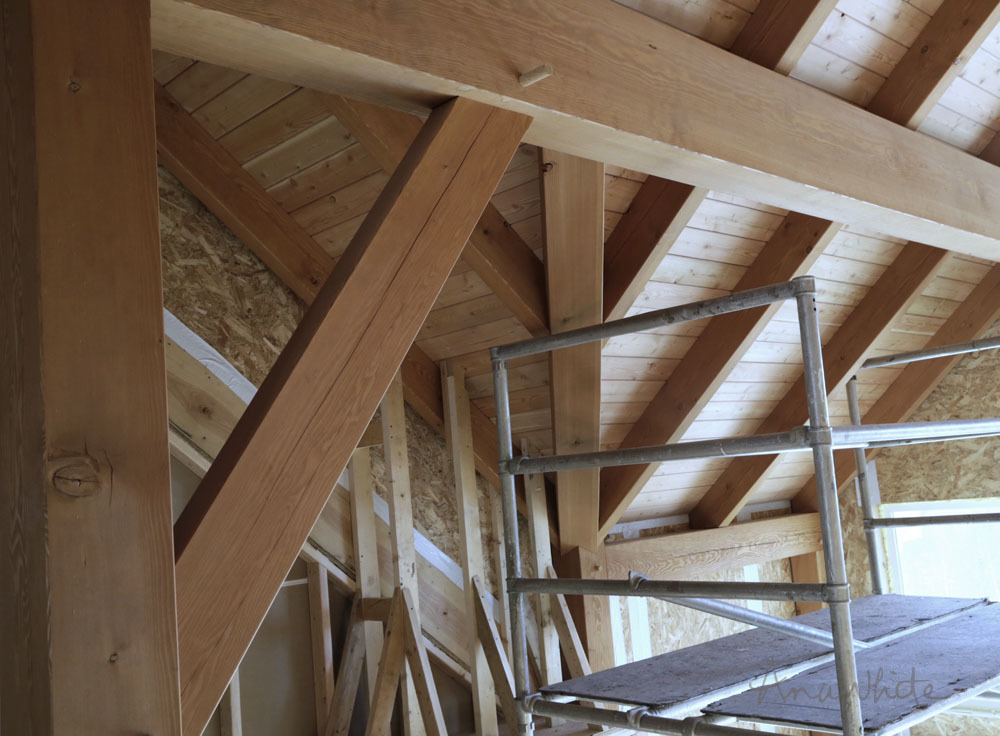 Despite not being what I had in mind, the orange is growing on me every day.  It's not on trend - it's not dark brown or whitewashed or gray.  But I can't help but admit it is still beautiful.
It's been hard finding inspiration for orange woodwork - most people are painting it all white - but I've been scouring, and thought I'd share a few images that have helped convince me not to rent a paint sprayer.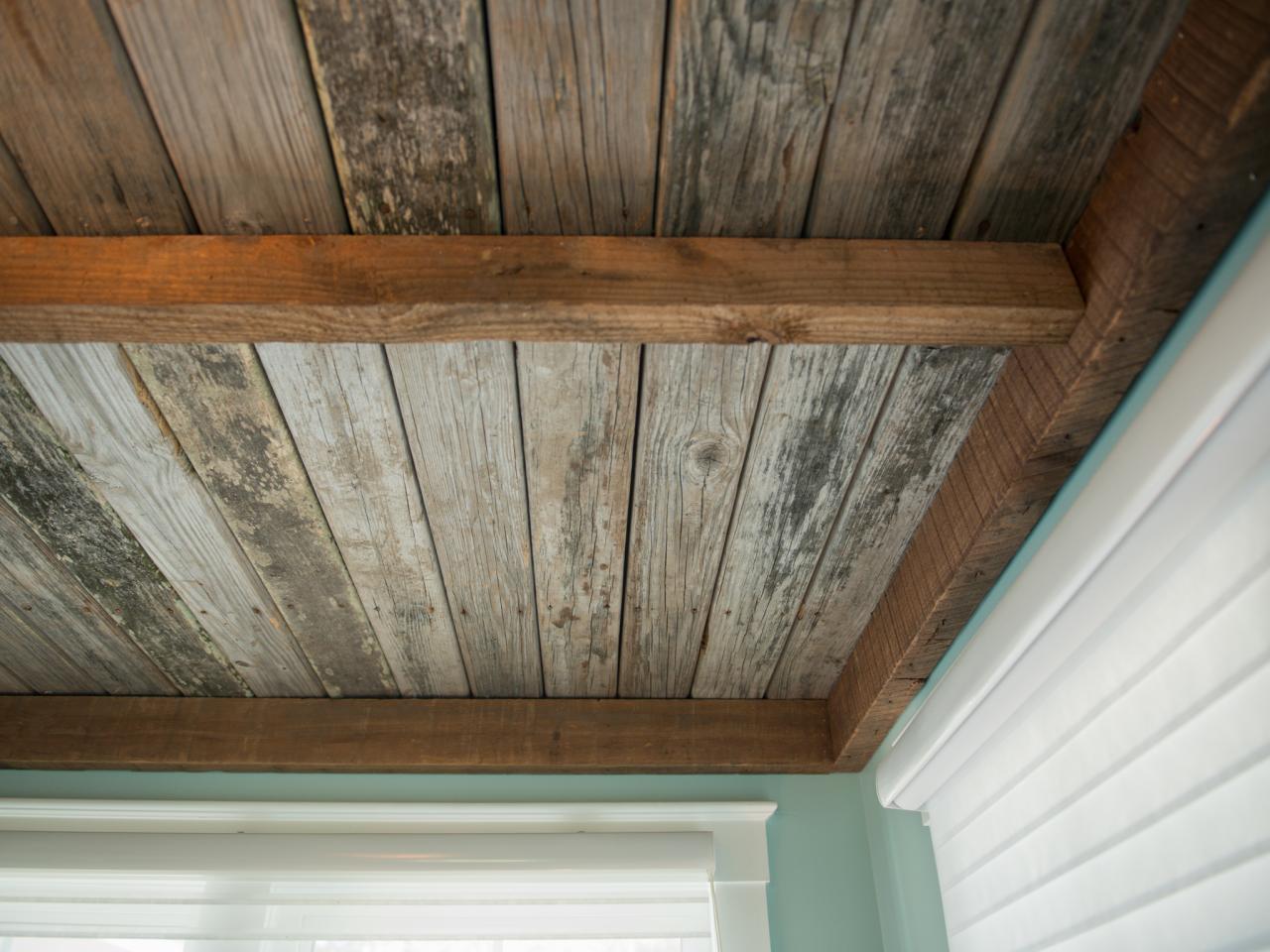 Via DIY Network
Via Brown + Davis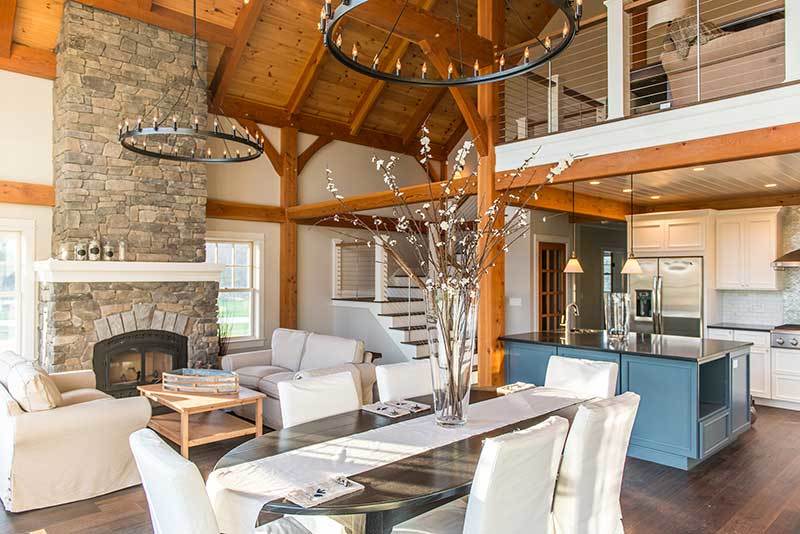 Via Davis Frame Co
What do you think?  Can we pull orange off?
Let us know what you think in the comments!
XO Ana