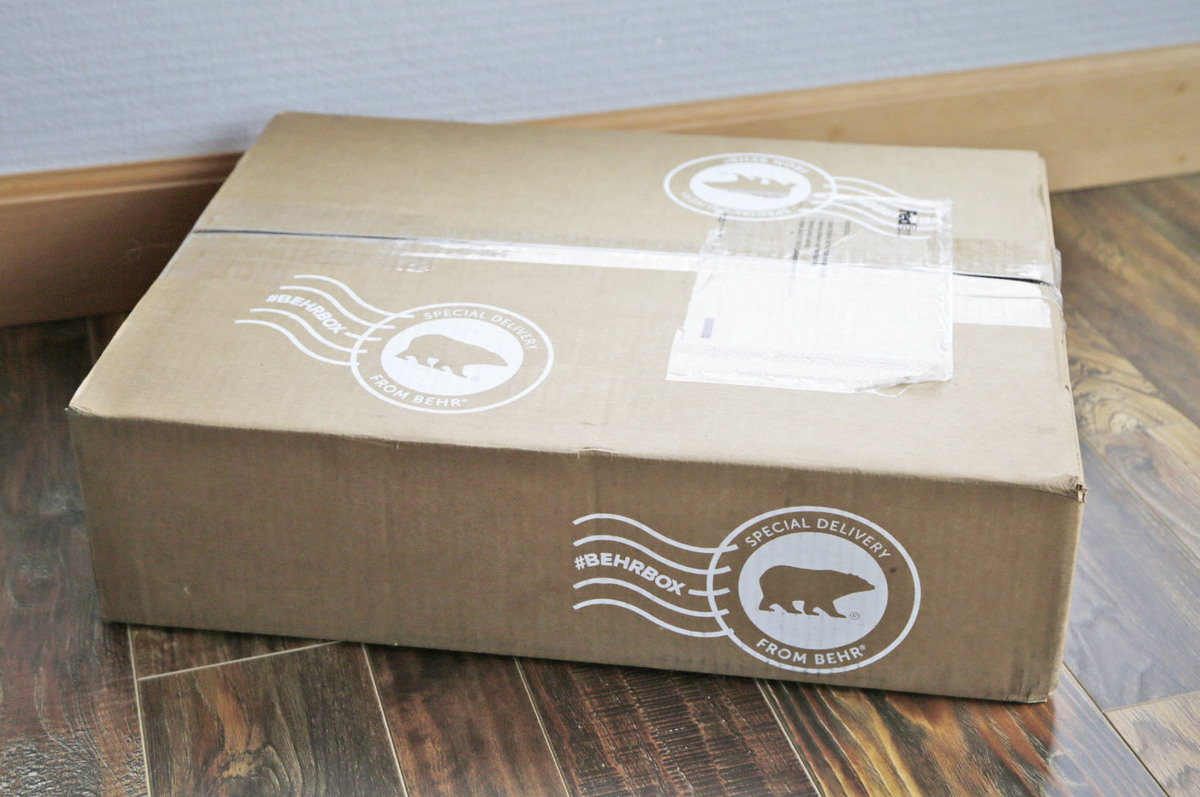 DISCLOSURE: THIS POST IS BROUGHT TO YOU BY BEHR PAINT. ALL OPINIONS ARE MY OWN. PLEASE SEE MY DISCLOSURE PAGE FOR MORE DETAILS.
Paint truly is the most magical of all DIY tools, able to transform a pile of 2x4s into something functional and beautiful, able to give new life to something old, able to change the entire mood of a space, room, or entire home.  I am always amazed at how simply applying a color with a paint brush can truly transform just about anything.
This year, BEHR(R) has asked me to take on the #BEHRBox Challenge, where BEHR(R) sends me a box of mystery items.  Drawing inspiration from the box, I will then create a simple, easy-to-complete-in-one-weekend interior DIY project using items from the Home Depot.  
Count me in!
This neat little package arrived at my doorstep earlier this week -
We could hardly wait to open it up.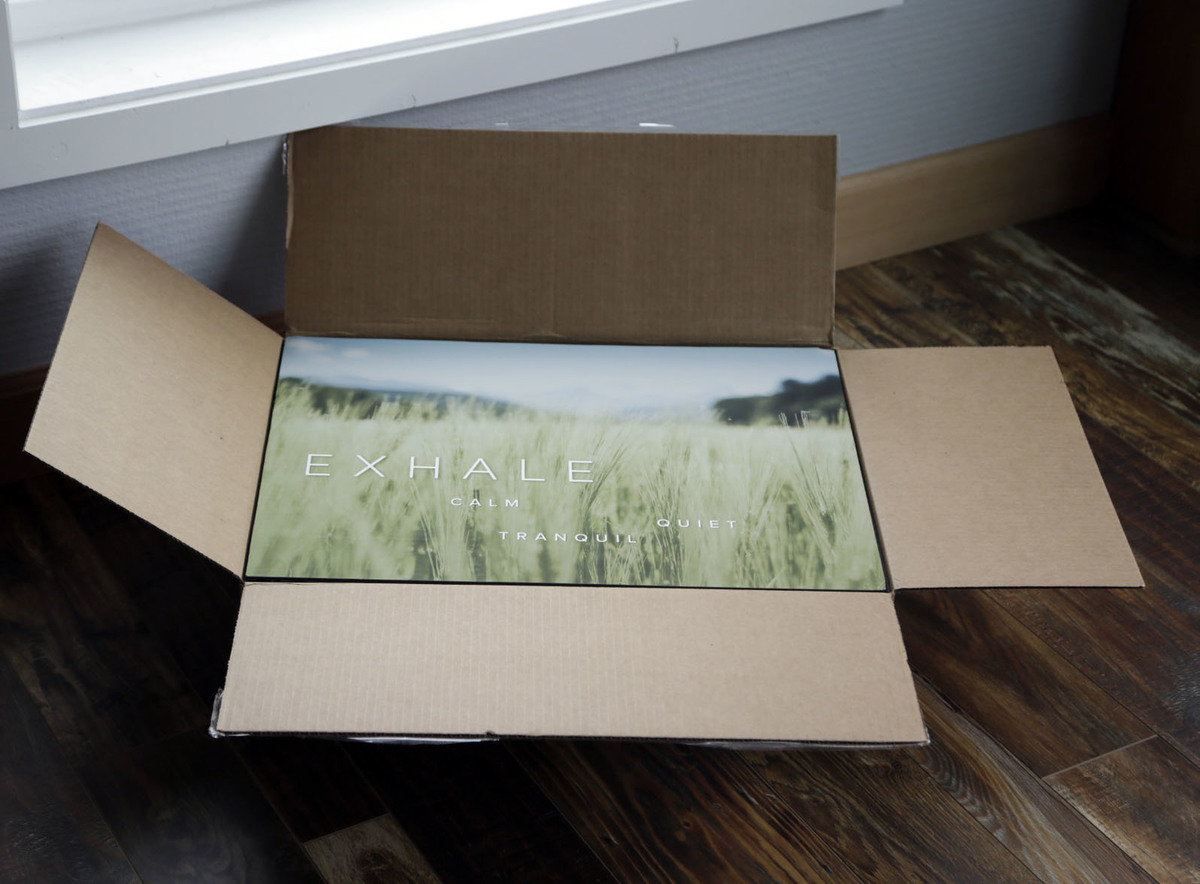 Inspiration greeted us immediately.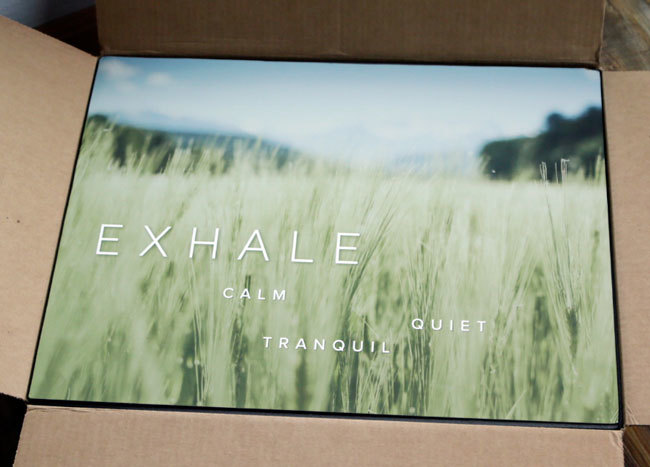 BEHR(R) Paint's 2018 Color Trends palette is based on the concept of Mindful Living - As we look for ways to balance all of our activities, reduce stress and increase the moments of joy in our lives, to maximize our sense of ease and contentment -This translates into the home by means of simplification, curation and using color to enhance our living spaces. 
My mystery box theme is EXHALE - so perfect for our busy young family's lifestyle.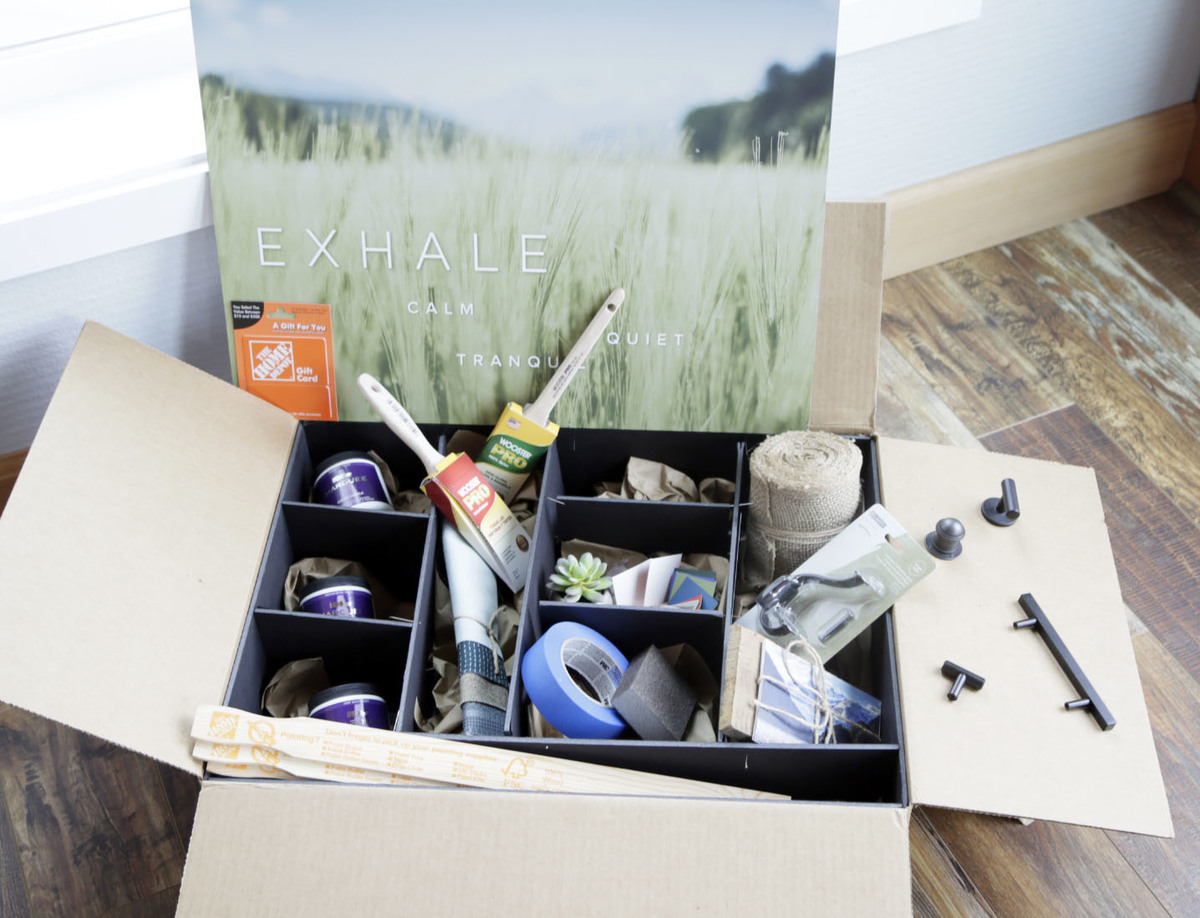 Inside, the mystery items ranged from functional tools to inspiring postcards, decorative hardware from Liberty Hardware, and of course, paint.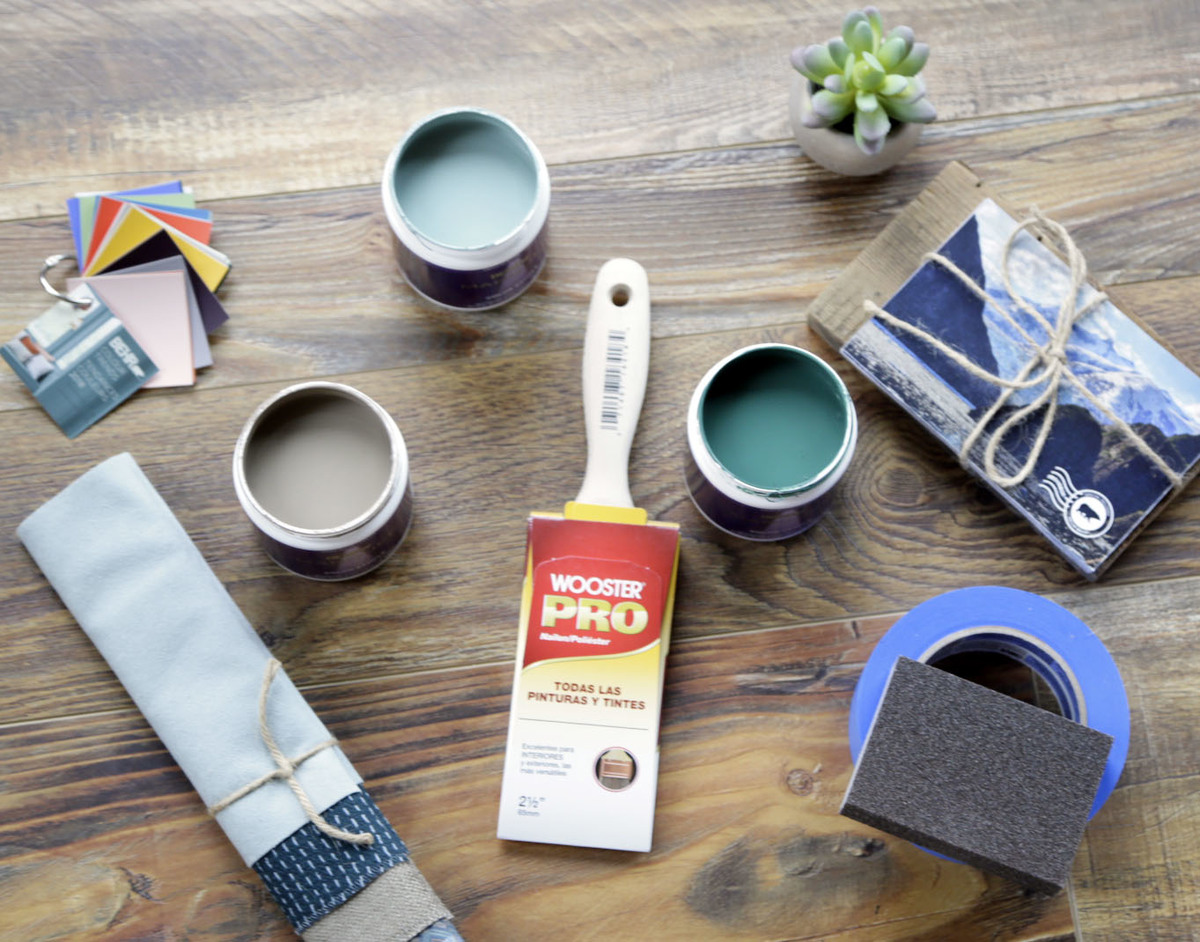 I love the colors in my box.  They are calm and serene, but beautiful and bright all at the same time.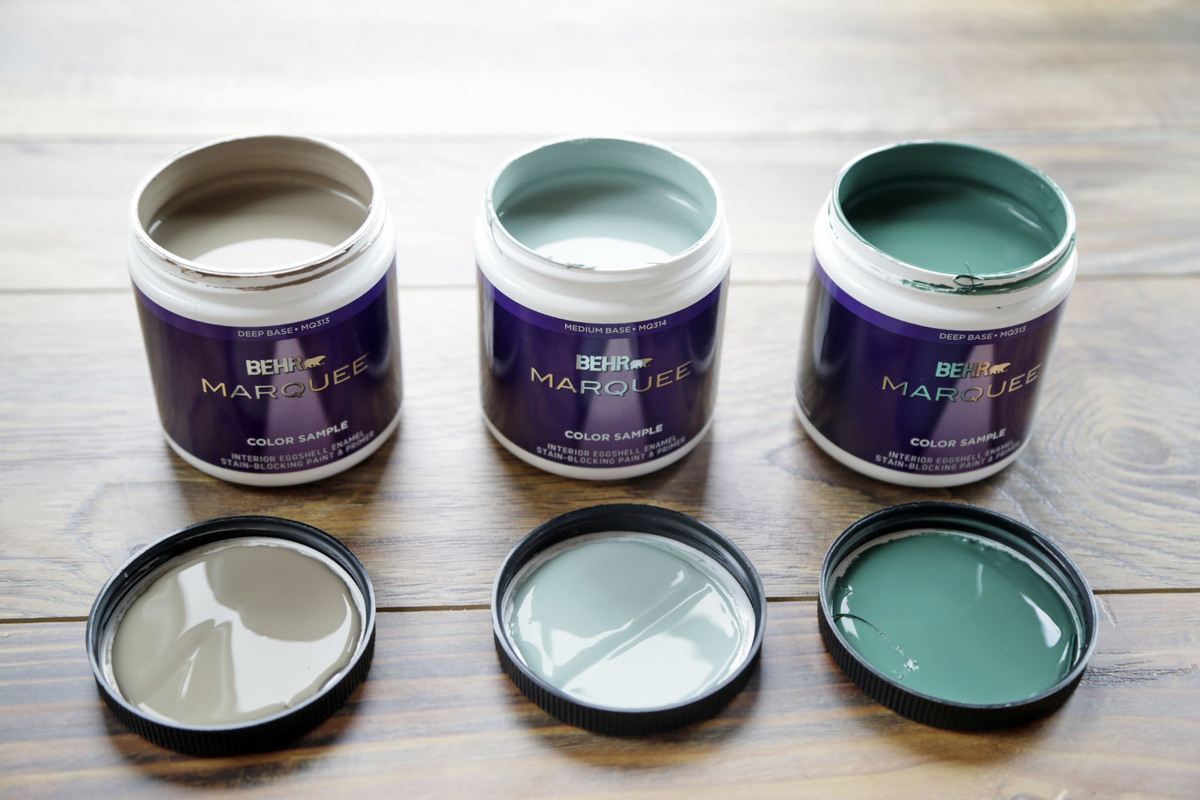 The three colors I received are just a few from BEHR(R) Paint's 2018 Color Trends Palette.  

I can't wait to get started on my project!  I will be revealing my final project on October 4 - so do stay tuned and be on the lookout!
And you can be part of the fun too.  Want to win a $100 Gift Card to The Home Depot?  
Just use the giveaway widget below to enter.  It's easy and free.
You can also click here to go directly to the giveaway widget.
Good luck to you and stay tuned for my project post on October 4th!
XO Ana