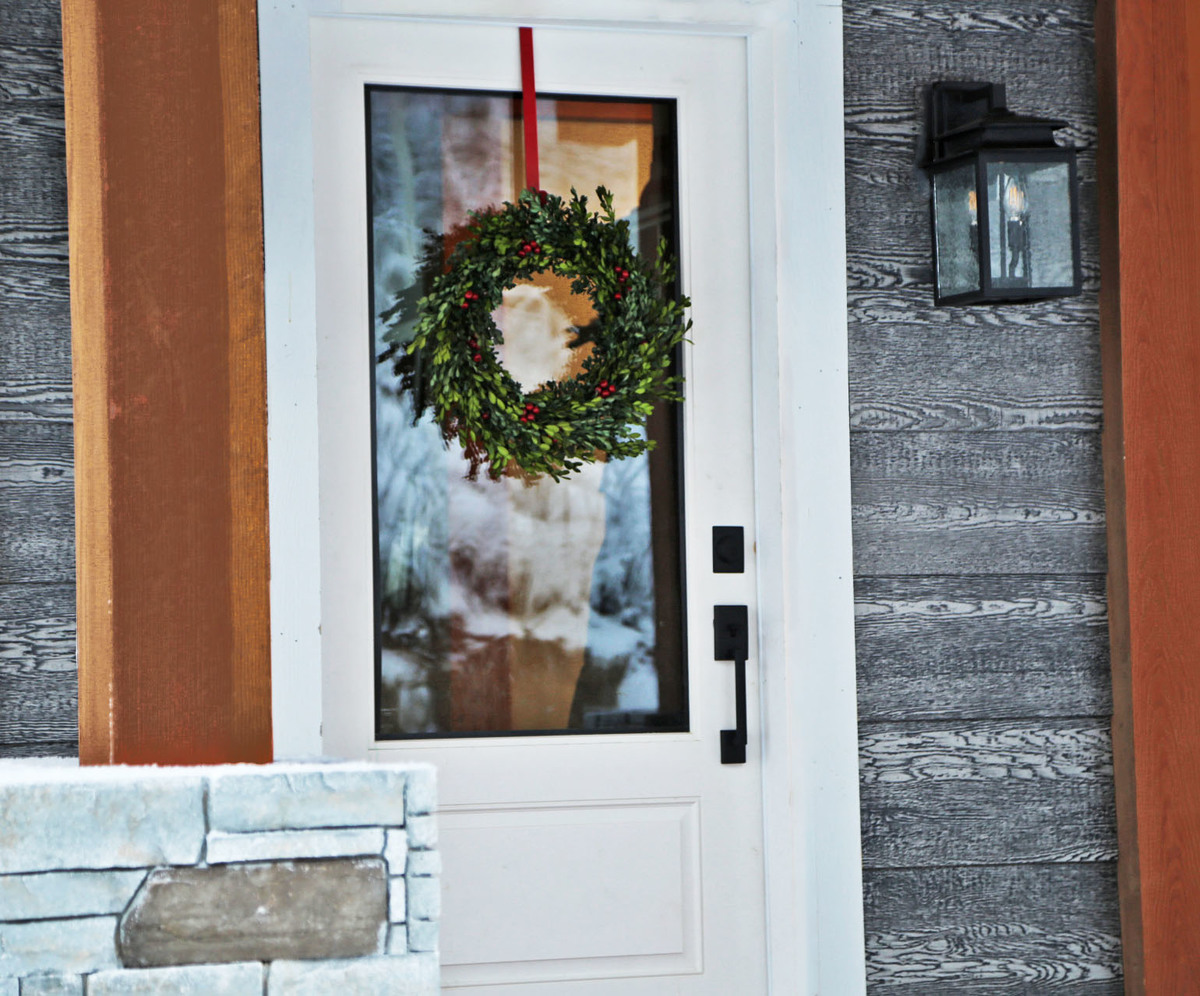 We are thankful to have product provided by Schlage in exchange for sharing our honest experience.  All opinions expressed are my own.
It's the Holiday season up here in Alaska, and we are celebrating our first Christmas in our new home.
I've always dreamed of a beautiful front door at Christmas time - a cheery entry, greeting our family each day, and reminding us that it is the season to be merry and bright.  But the holidays to me are all about simplifiying, allowing for more time with family and friends. 
A holiday entry doesn't get much simpler than ours this year - a wreath and a throw rug - but it's still very festive.
The trick is to create a beautiful front door year round that needs little garnishment.  We choose a 3/4" panel glass door and lantern lights, and changed up the siding at the entry.
But the hardware was the big deal.  We installed the Schlage Century Handleset with Lattitude Lever for the hardware.  It is the most beautiful door hardware I've ever seen, so simple and perfect.
We opted for the matte black finish - it is brilliant against our white front door.
As part of our exterior hardware set, we also installed a Schlage Sense Smart Deadbolt.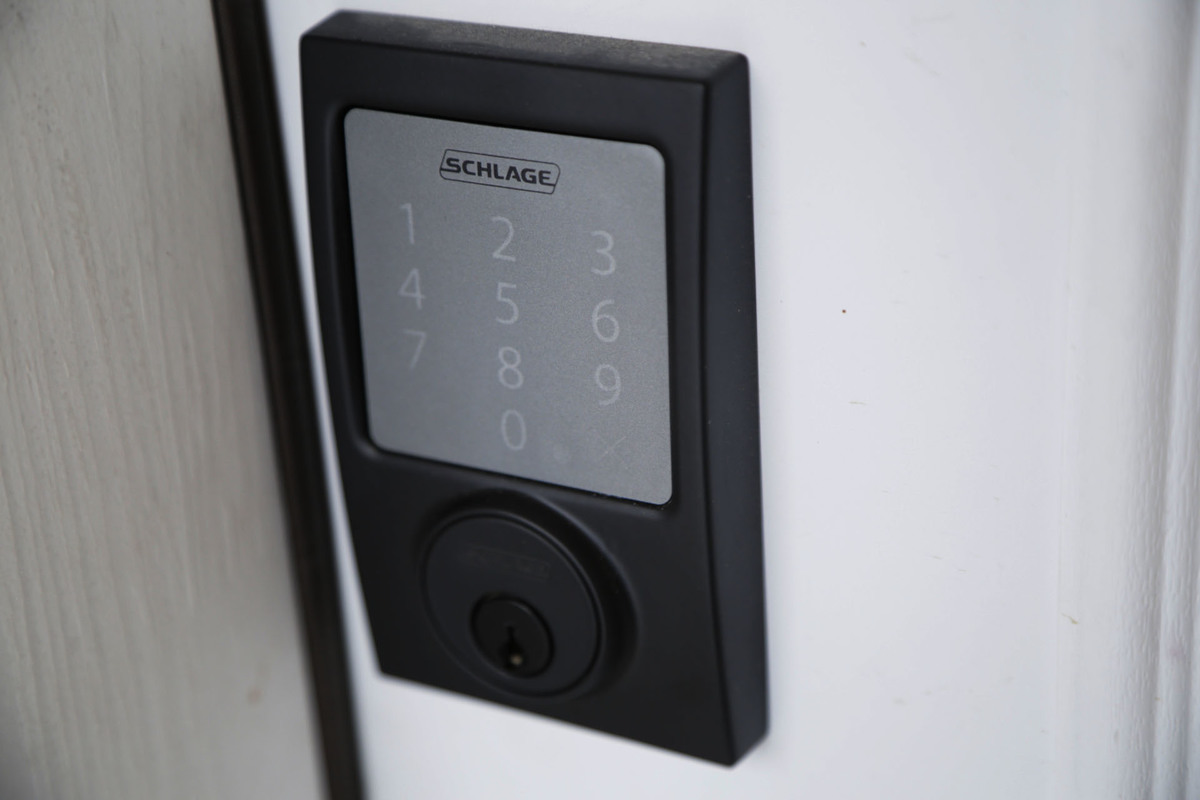 The Schlage Sense Smart Deadbolt allows me to control security to our home with my phone. I can set up to 30 access codes, and monitor who uses the codes when - this is really handy for example if we have someone let the dog out. It's nice also to be able to set an automatic lock at night - we never have to worry about whether or not the door was locked.  It's also very secure and includes and alarm system.  It is one of the handiest and most "peace of mine" additions to our home.
Beauty and brains, all in one!  
If you haven't found that perfect Christmas gift for your family yet, this one would be amazing.  Not only does it add security and peace of mind, but convenient, beauty, and will probably save you money at some point when you get locked out.
You can read more about the Schlage Century Handleset and Schlage Sense Smart Deadbolt.
Here's to homes that are beautiful, safe and smart!
Happiest Holidays!
XO Ana