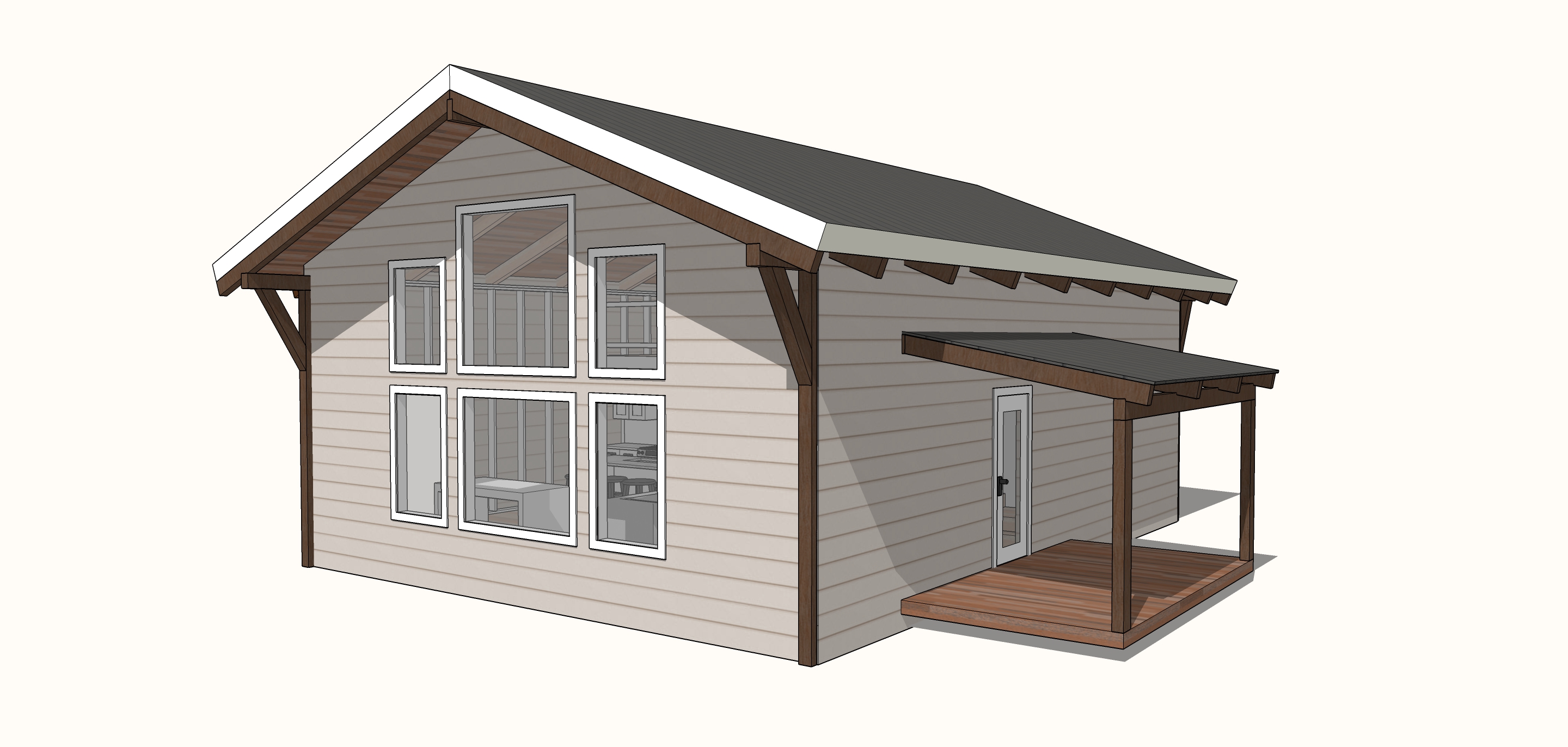 Housing costs are rising faster than wages - making it more and more difficult for people to own their own homes.  Up here in Alaska, where heating oil costs are also rising, we have to compensate by super insulating our homes - driving up the cost even more.  It's hard to afford a decent home these days.
Jacob and I had a chance to buy a burned house a couple of years ago, and this year is the year for us to build a house on the existing foundation.  We plan to build an affordable home for resale, but the house has to be well insulated, and a decent size since Alaska winters can last 8 months (cabin fever anyone?)  So what gives?
I've racked my brain - if you can't compromise on square footage or building quality - where can you compromise?
Simple House Design
We decided to simplify the overall house design. Less inside corners.  A basic roof. No valleys and dormers that are time consuming to finish, and hard to seal up.  No wide spans that create engineering challenges.  Less windows, less doors.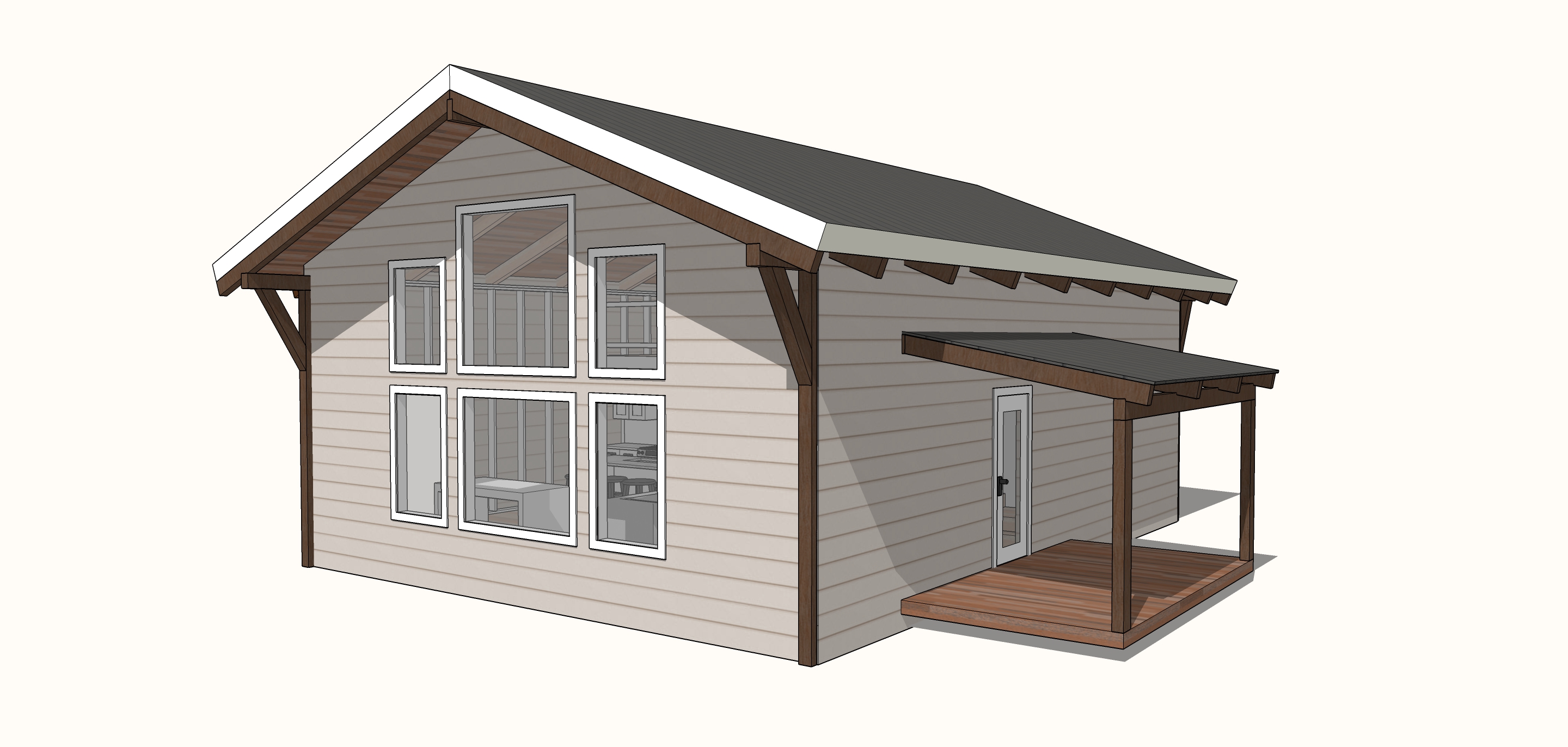 But to make up for the simplified design, we added beautiful windows up front.  
The main windows are facing south for the most solar heat.  
The main windows are enjoyable by every single room of the home except bathrooms, bedrooms, closets and utility rooms.  
A Compact yet Comfortable Floor Plan
After simplifying the exterior design, we moved inside and maximized the floor plan for efficiency and comfort.
The overall footprint is 28 x 36.  Its small.  But with planning, everything fits, and nothing is too cramped.  The trick is going just big enough.
We kept the windows in the bedrooms small - this gives more wall space and decreases the cost. 
The existing footer was small, so we knew we would have to go up for a third bedroom.  This style house, not spread out, works well in Alaska where heat circulation is so important.  
The upstairs has some challenges, with the low slanted ceilings, but there's ample room for a master suite.  In the extra space we will add an office nook and a loft area.
Video Tour and Foundation and Floor Build
We will be sharing a weekly video on the Simple House Build.  In the first video, we get started on building the foundation and floor.
Pin for Later!