Stop scrolling, swiping and squinting, and start cooking with me!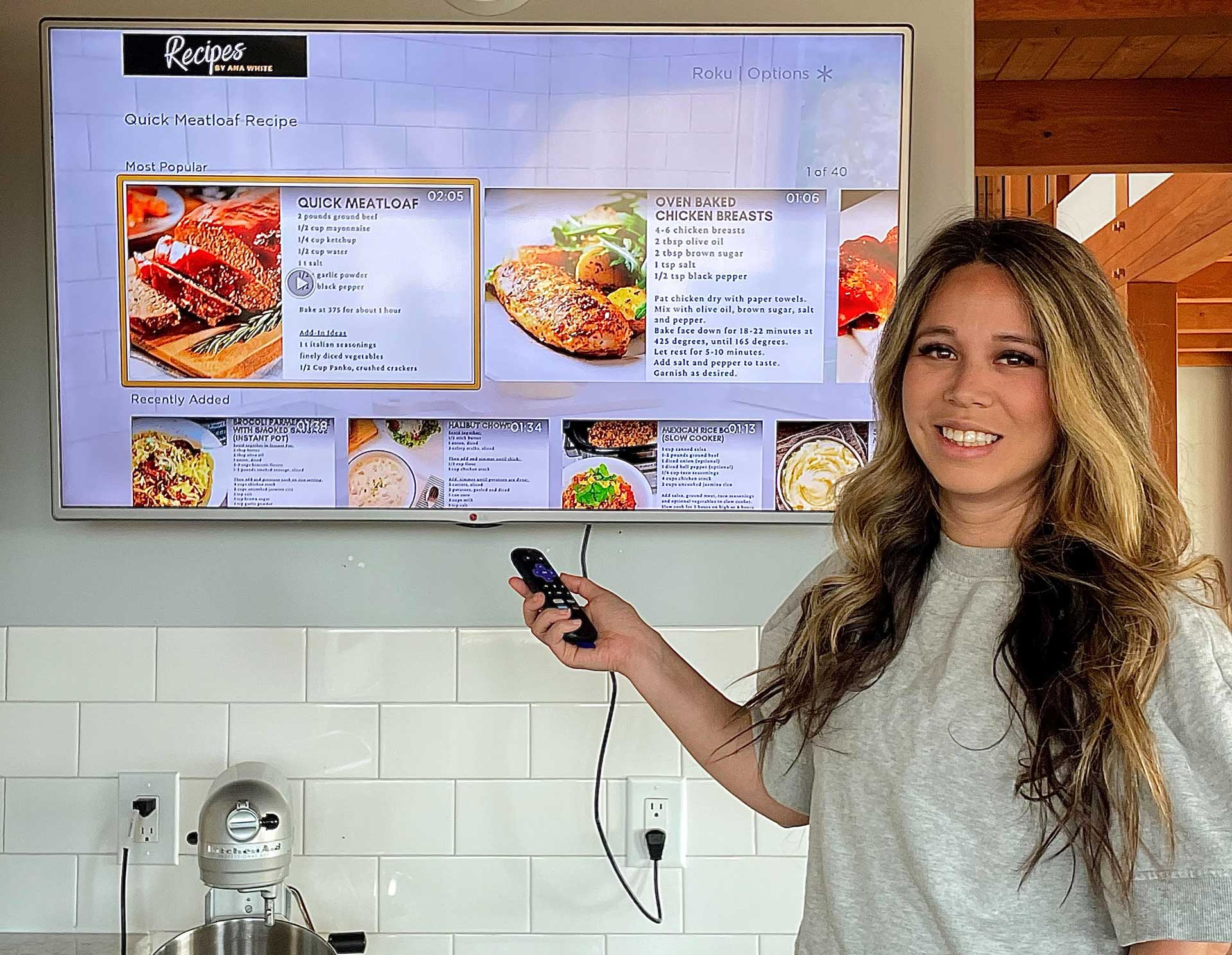 Hi blog friends!
I'm so excited to share a huge project that I've been working on with you today!
As many that have been here a while know, I spend much of my time cooking meals for our family.  We live in rural Alaska with very limited restaurant options, and our family is home-based (work from home with homeschooled kids), so this adds up to 2-3 meals every day ... for more 15 years now!
Well, I finally found the time, and gathered up all my recipes, and together with my five sisters, we created Recipes by Ana White - a cookbook channel on ROKU, YouTube, and all the recipes are also available on the website.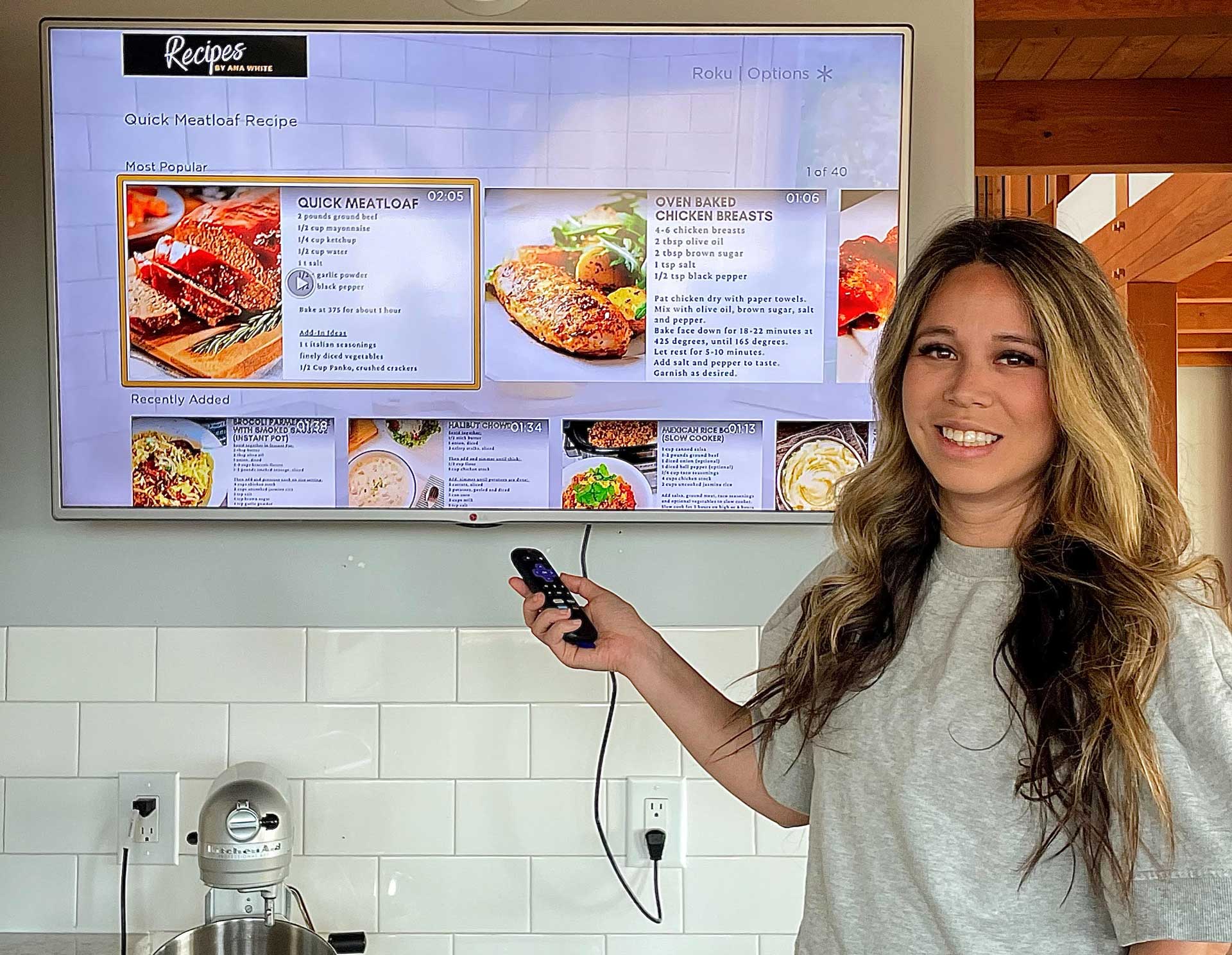 What is Recipes by Ana White?
We have worked hard to make Recipes by Ana White a hub for good recipes that are easy to find and use! Our goal is to do what we've done with woodworking - make it easier to make meals!  All our recipes are:
Tested and perfected - this is what we cook for our families
Simple with less ingredients
Family friendly and easy to modify 
Simple cookbook inspired format, just pause your TV at anytime
Recipes include short, instructional video
Available in a variety of platforms, from the website to Youtube and Roku (more platforms coming soon)
We are always adding more recipes!
Here's just one of the videos, for Oatmeal Chocolate Chip Cookies.  The ingredients are always shown, so just pause the video.  Also, you can cast from YouTube to a big screen (if you don't have Roku - more platforms are under development).
How to Get Recipes by Ana White
Please take a quick moment to:
We hope this new addition of content is helpful to you and your family!
FAQ About Recipes by Ana White
Does this mean you aren't building projects anymore?
No way!  I love building projects.  I'll be still keeping up with woodworking plans, and also adding recipes!  
Is there separate social media accounts to follow?
Nope!  DIY is DIY.  I'll share all new content on my same social media accounts, so no need to follow new accounts for Facebook and Instagram.  We do have a separate Youtube and website, just because I wanted those pages to be easily searchable for users.
Where have you been?
Hockey.  I'm back now, we'll be building more projects over the summer.  
Are you going to add your Mom's recipes?
Yes!  My mom is the best cook in the world, and it is our duty to get her recipes published for all to use.