Using free plywood scrap from a local business, I made the toy box by cutting the 3/4 plywood into the same nominal sized wood. I filled in the edge of the exposed wood with spackling and sanded it smooth. Two issues I came across with this build. The width of the top shelf, nominal 7 1/4", was too wide so I cut it down to 6" and the middle shelf supports stuck out side of the angled rail so I cut those down by about 1/8". Three coats of paint to cover. I'm pretty proud of myself as this was tagged as an advanced build and it's only the fourth item I've built! Thanks for the great project plans!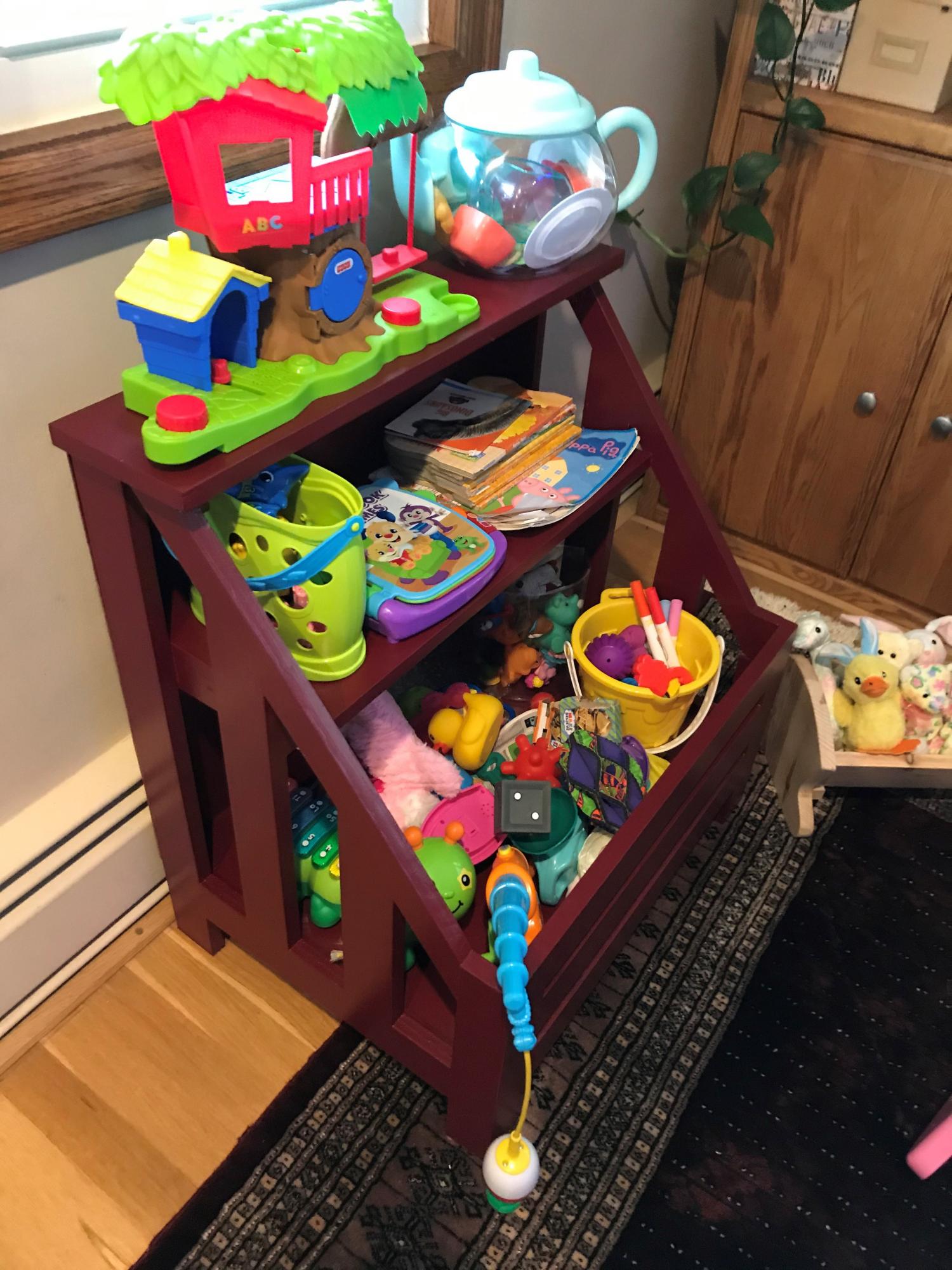 Estimated Cost
$14 (wood was free)
Estimated Time Investment
Weekend Project (10-20 Hours)
Type of Wood
maple 3/4" plywood
Finish Used
Rustoleum Ultra Cover Premium Latex Paint, satin, claret wine. Primed with Kilz white primer. Needed 3 coats of paint to get full coverage of white primer. Paint directions recommended against rollering it but it left too many brush strokes so the second and third coats were applied with a 4" roller.
Recommended Skill Level
Intermediate