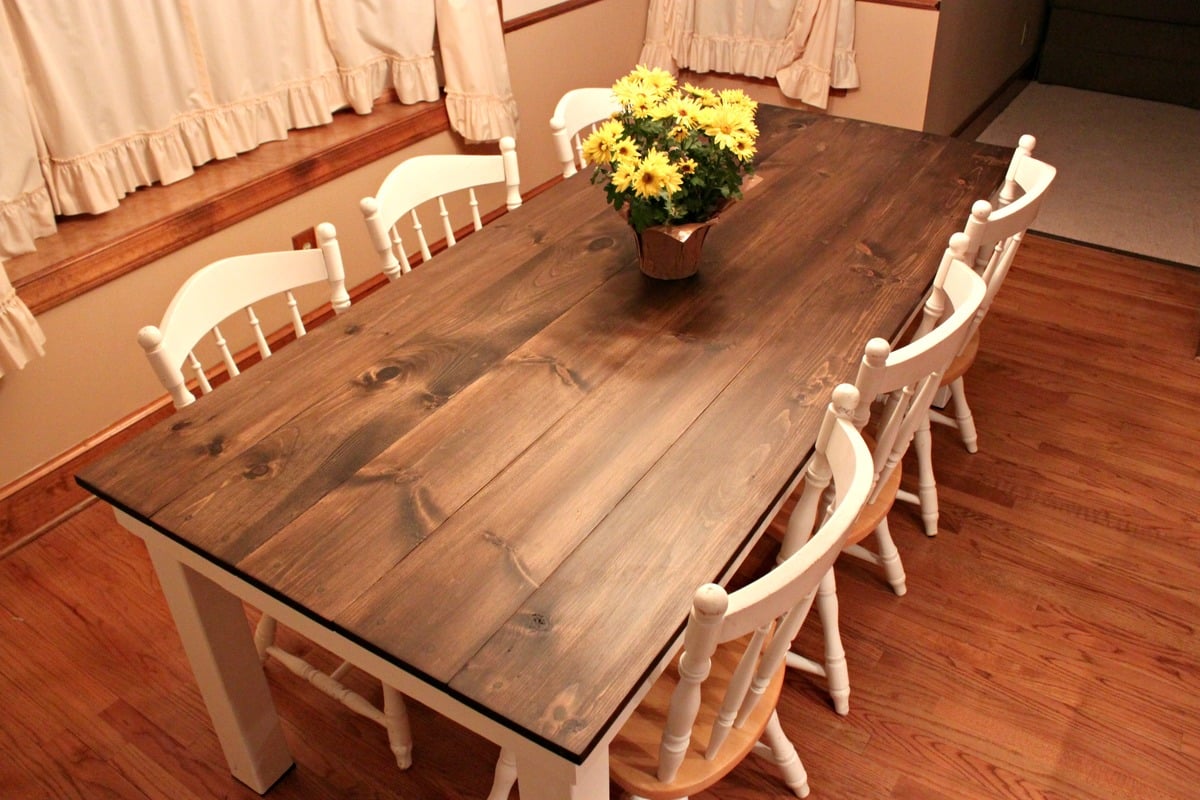 My husband and I love entertaining, but our small kitchen table was just not cutting it for both our space and our hosting abilities. We decided that instead of searching for the perfect table and spending a ton of money, we would just build our own table. We found that Ana's Rustic Table plans best matched what we were looking for, but my husband being the detailed person that he is didn't just want to take her measurements and run with them. So we taped off the floor around our old table to decide how large we wanted our own table to be.
We basically followed Ana White's plans to a T. 
Until it got to the legs. Ana White used 2×4′s for her legs, but we decided we liked the look of chunkier 4×4 legs instead. 
We also did things in a different order, like attaching the legs to the apron before attaching the table top. This did make everything way easier when it came to painting, no tape needed. 
We also stained the bottoms and sides of the tabletop boards before attaching them to the apron. After the top was attached I stained the top side and applied about 3-4 coats of Matte polyurethane. I like the matte finish because it doesn't add any sheen and makes things look even more rustic; however, we'll have to add a regular coat of poly as well because the matte is too soft for something that will see such rough use over the years. 
And now for what you're all wondering about, how much did this project cost us?
Wood – $86
Stain (Dark Walnut) – $7.77
Paint (Olympic Snow Storm) – $11.97
Polyurethane (Rustoleum Matte finish) – $11.93
If that is all we needed to buy then our total would have been: $117.67

.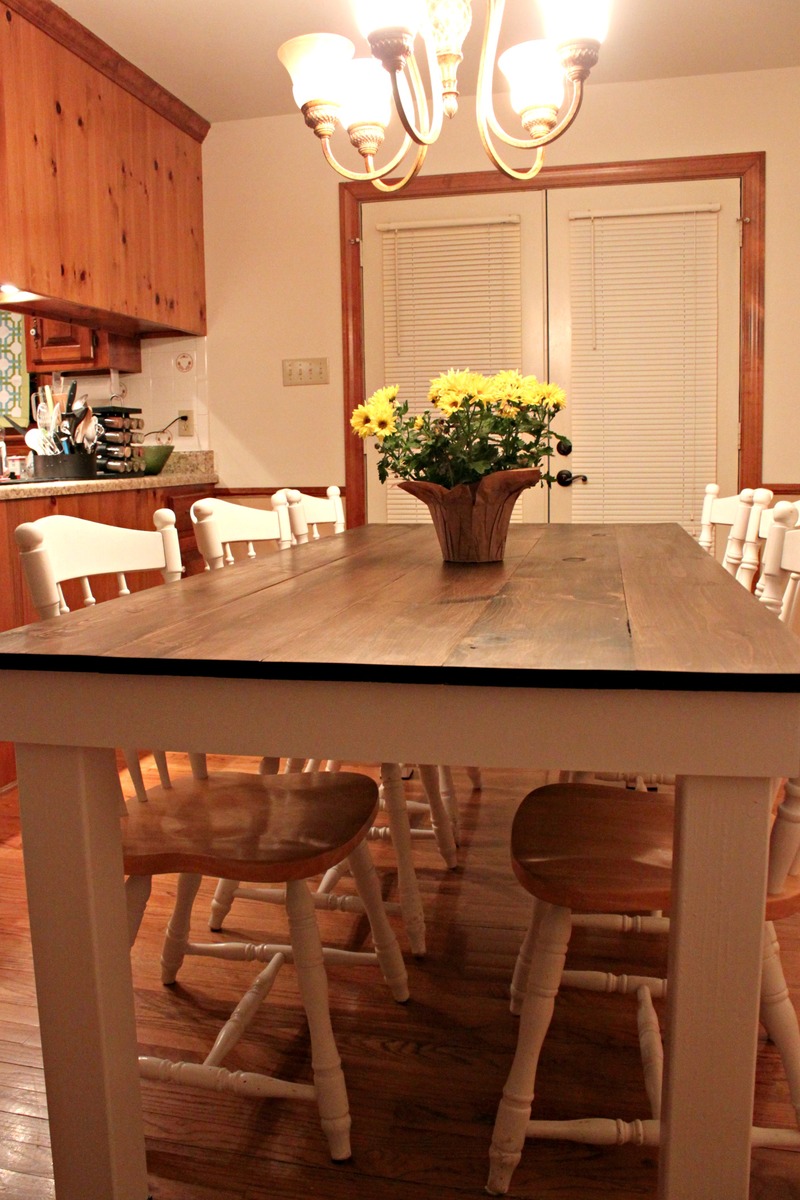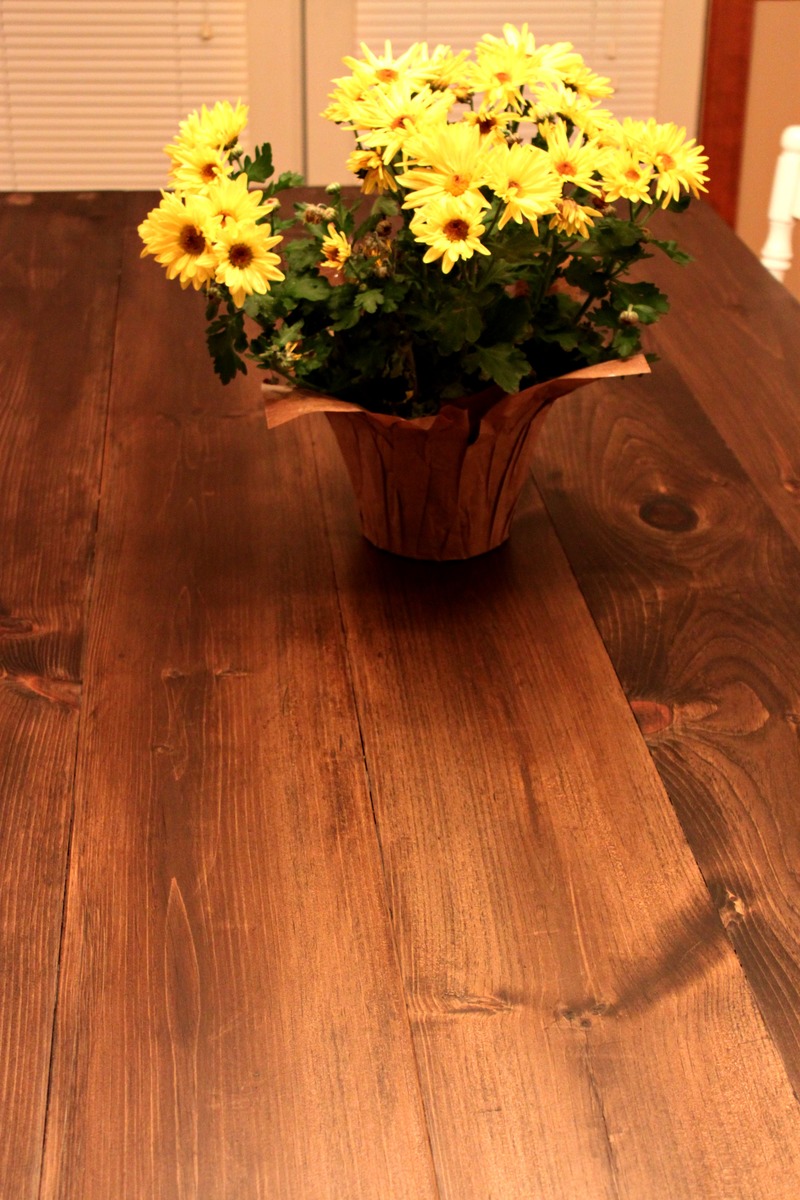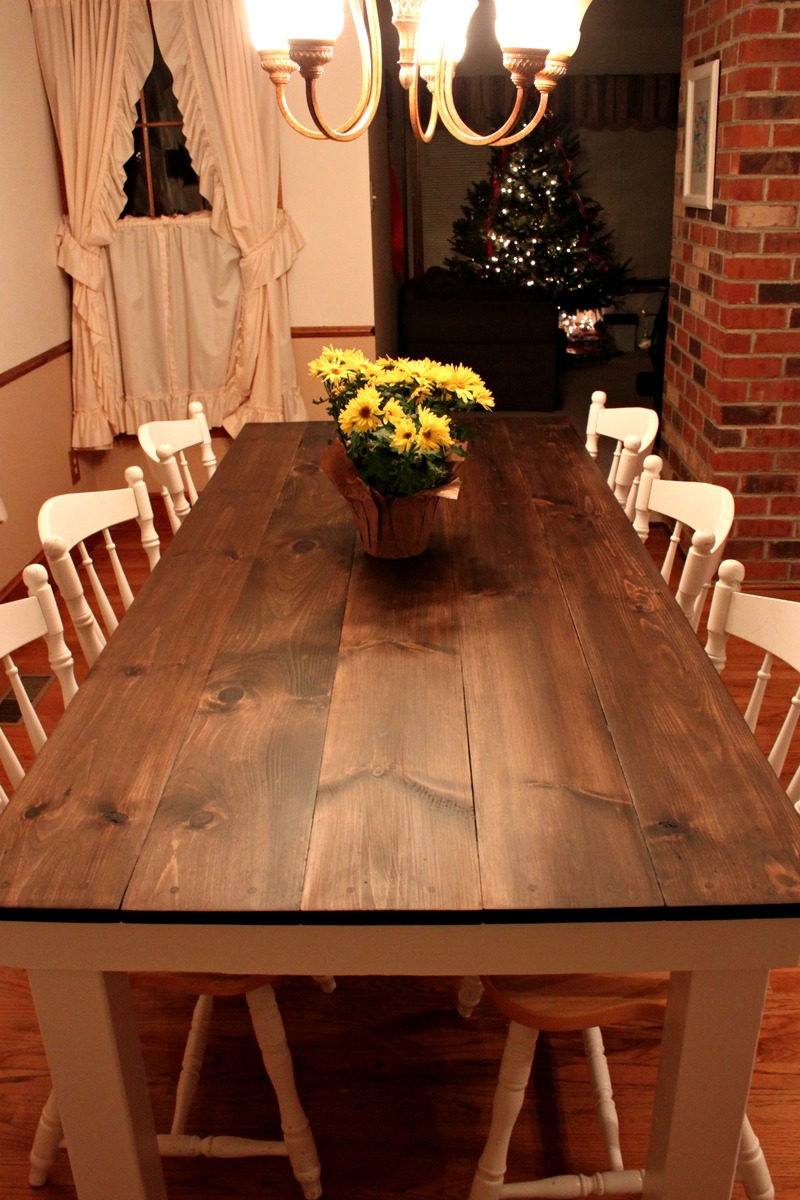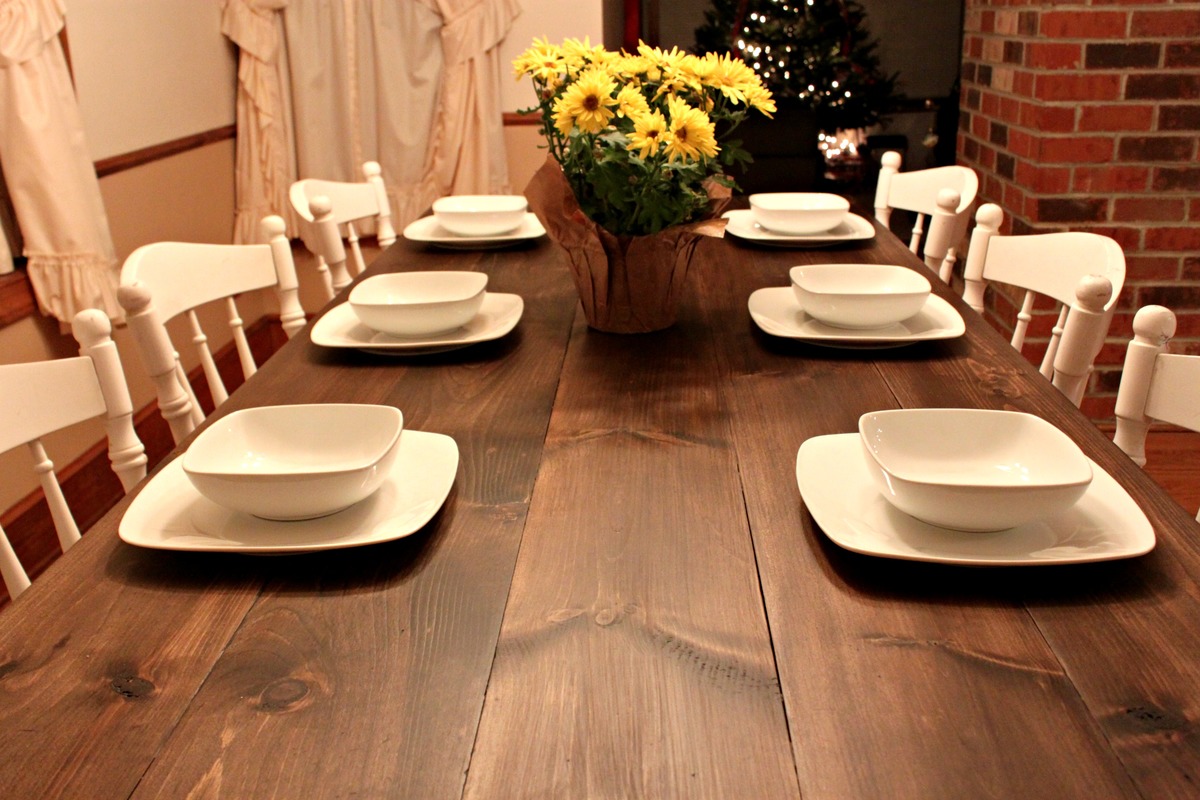 Estimated Time Investment
Weekend Project (10-20 Hours)
Recommended Skill Level
Beginner