Today, we are going to finish up the loft bed plans by adding two small bookcases and a desktop.  I actually designed this plans so that it's really one small bookcase, with a longer top on one of the bookcases.
We already have plans for the loft bed and the large bookcase, so these smaller bookcases are the final pieces to the loft bed collection.
Dimensions
Fits under the twin loft bed
Preparation
Shopping List
1 – 1×4, 6′ Length
3 – 1×12, 8′ Length
1 – 1×12, 6′ Length (Desktop)
1 – 1×3, 8′ Length
1/4″ Plywood
2″ self tapping wood scews
1 1/4″ self tapping wood screws (or brad nails and wood glue)
Wood Glue
Wood Filler
Finishing Supplies
Cut List
4 – 1×12 @ 29 1/4″ (Bookshelf Sides)
4 – 1×12 @ 24 1/2″ (Bookshelf Shelves)
1 – 1×12 @ 26″ (Small Bookshelf Desktop)
1 – 1×12 @ 67″ (Large Desktop)
2 – 1×3 @ 24 1/2″ (Footer)
2 – 1/4″ Plywood @ 26″ x 30″ (Backs)
2 – 1×4 @ 29 1/4″ (Desktop Legs)
General Instructions
Work on a clean level surface. Check for square and use good straight boards. Predrill all screw holes with a countersink bit. Be safe and have fun!
Instructions
Step 1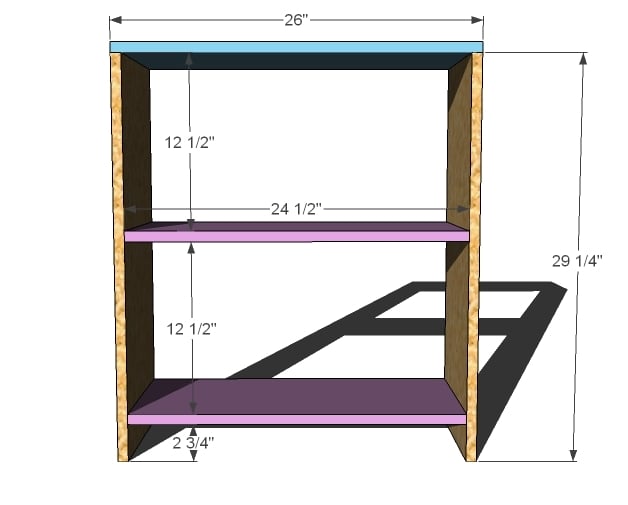 BUILD THE BOX
Build the box as shown above using 2″ screws and glue. Build one as shown above, and the other without the top attached.
Step 2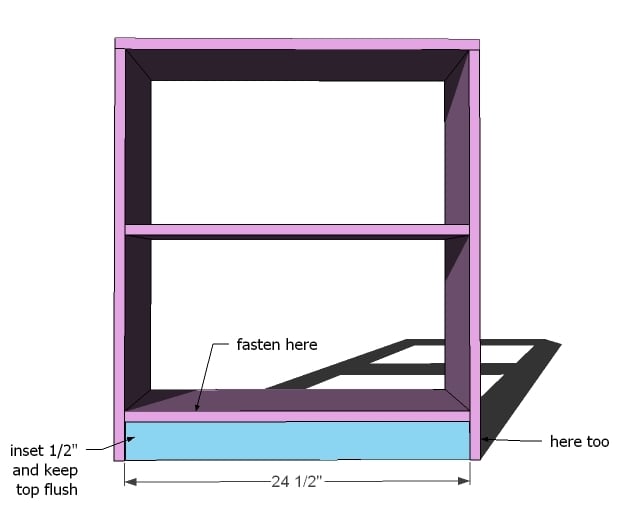 FOOTERS
Attach the footer as shown above, using 2″ screws and glue. Inset the footers 1/2″ and also keep the top edges flush. The bottom edge will be just shy of meeting the ground.
Step 3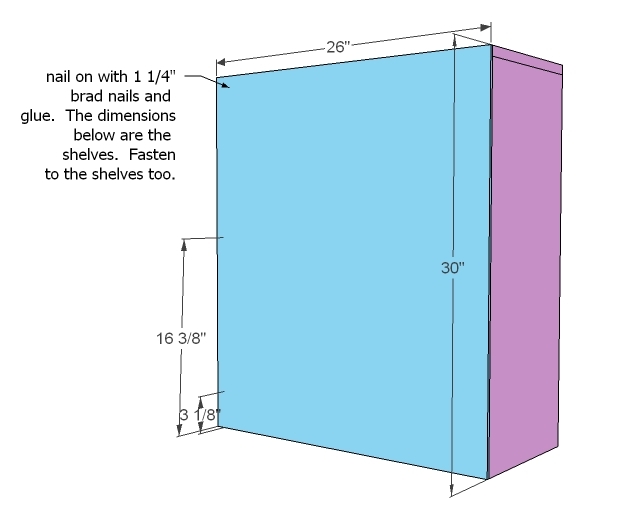 BACKS
Attach the backs to the bookcases. You may need to wait to attach the top in the next step to the second bookcase before adding the backs. Make sure you fasten to the shelves too. Use glue and 1 1/4″ nails.
Step 4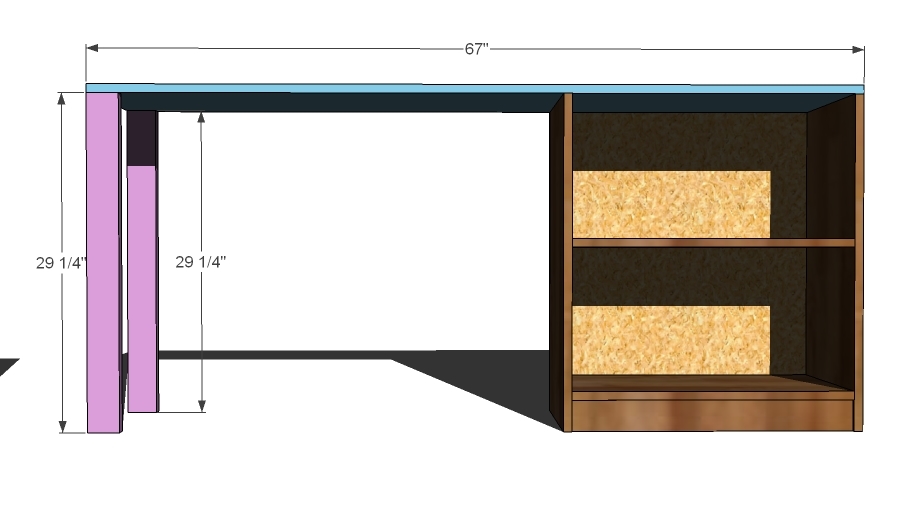 LARGE DESKTOP
Attach the large desktop to the top of the second bookcase, and the legs too. Use 2″ screws and glue.
Step 5
We apologize if there was an error in this plan. Please help us out and report any errors here.