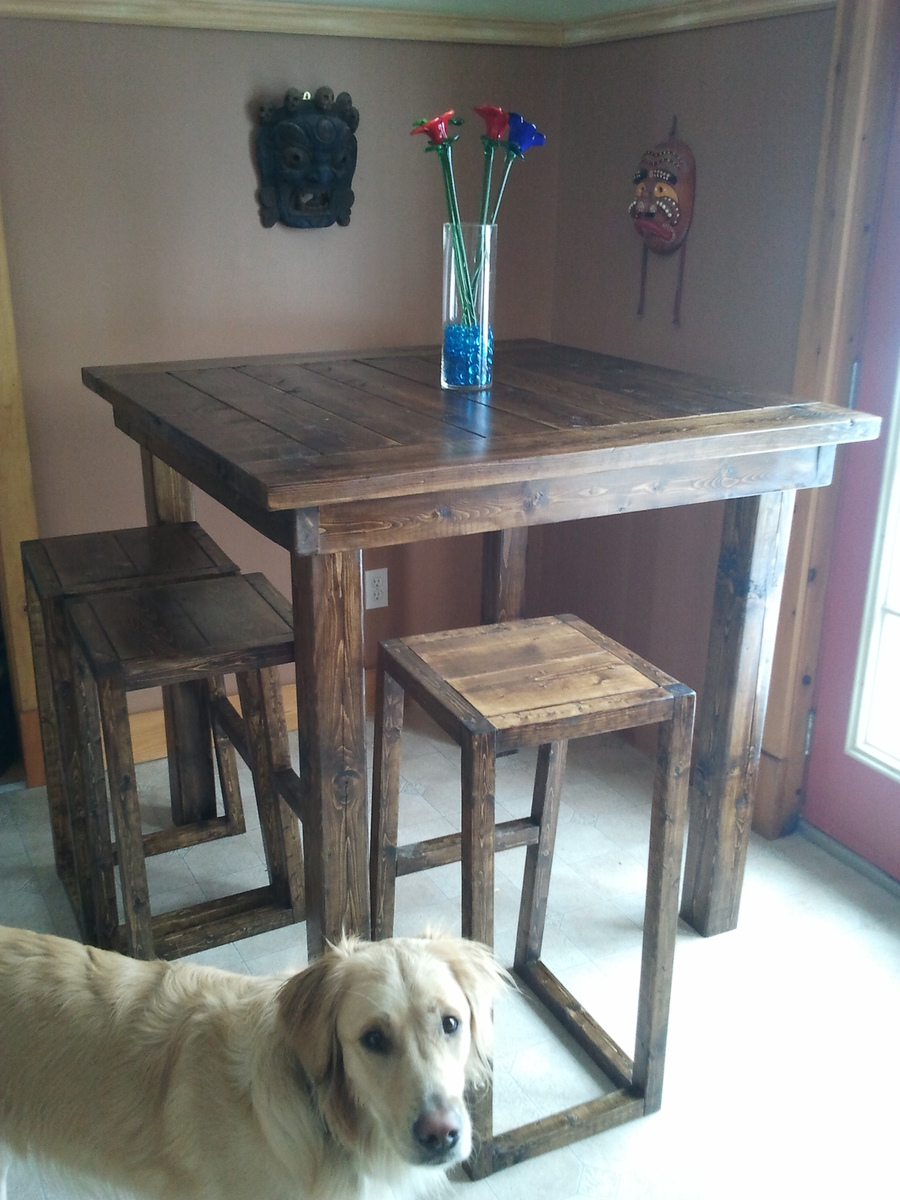 This is more or less a bunch of designs put together to create a pub style table. It's made of 2X4s, 2X6s, and 4X4s. 42" height to accommodate 30" stools. 44"X44" table top.
Important things to note are that the top slates are screwed to the runners running underneath and the ends. They are not screwed to each other. This will allow them to shrink width wise with out casing problems. Only downside is that during the winter try air there will be tiny gaps in between each slat. Oh well. Also, put the entire table together before you measure/cut the two end pieces (2X6s) Turns out a 2X6 is not exactly 5.5", over 8 pieces that difference adds up.
I included an underside shot to show where the screws are and where the runners are. By putting wood at 90 degrees to each other you limit the chances of warping when using white wood but you have to consider how it will dry/shrink.
Oh, one last thing.....the table is bloody heavy.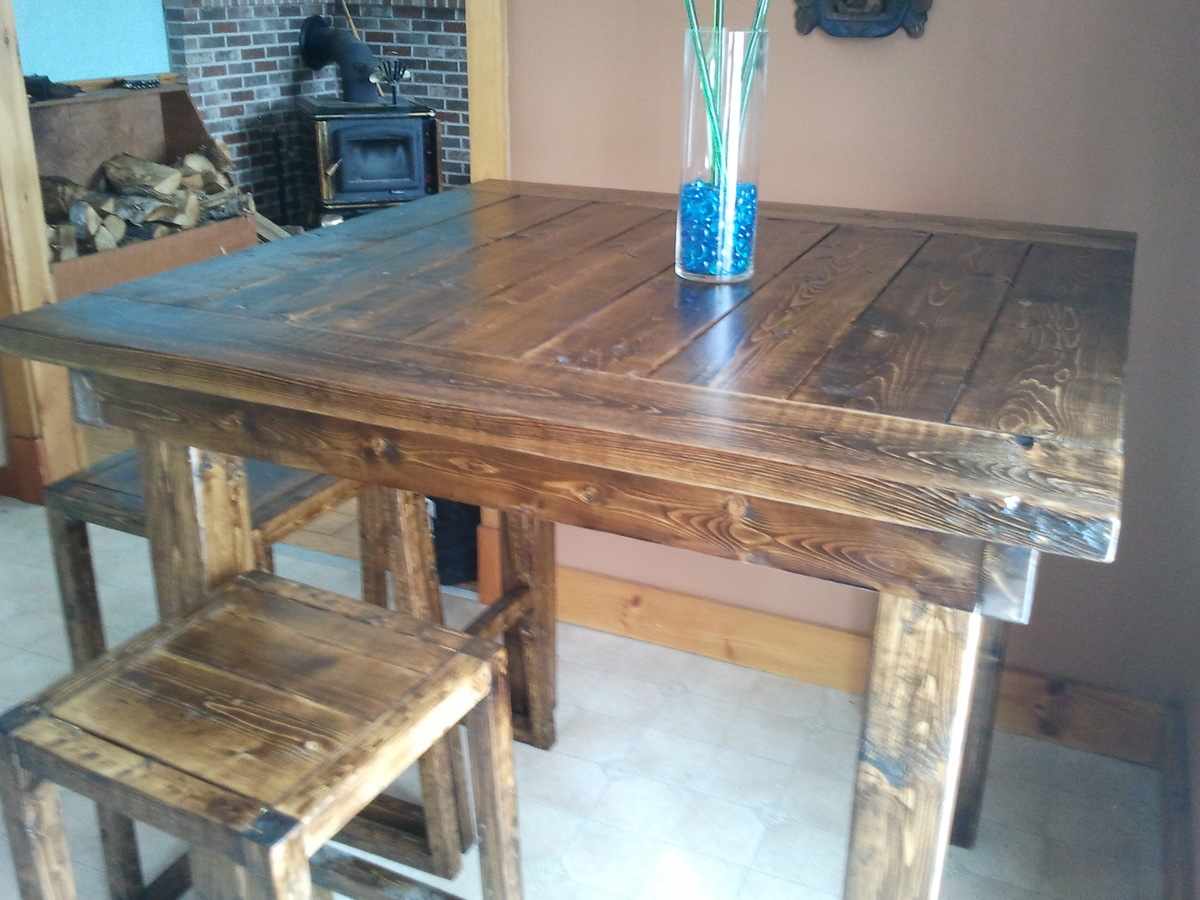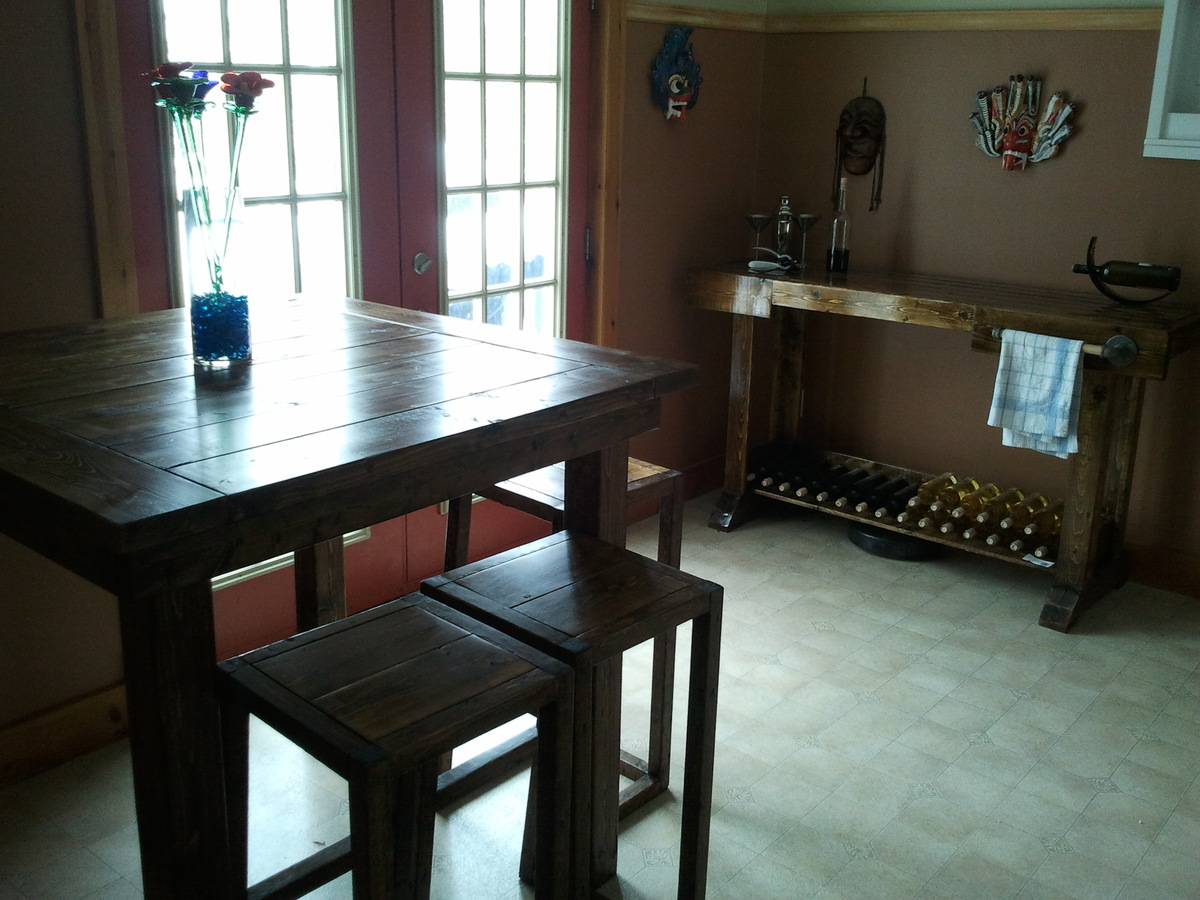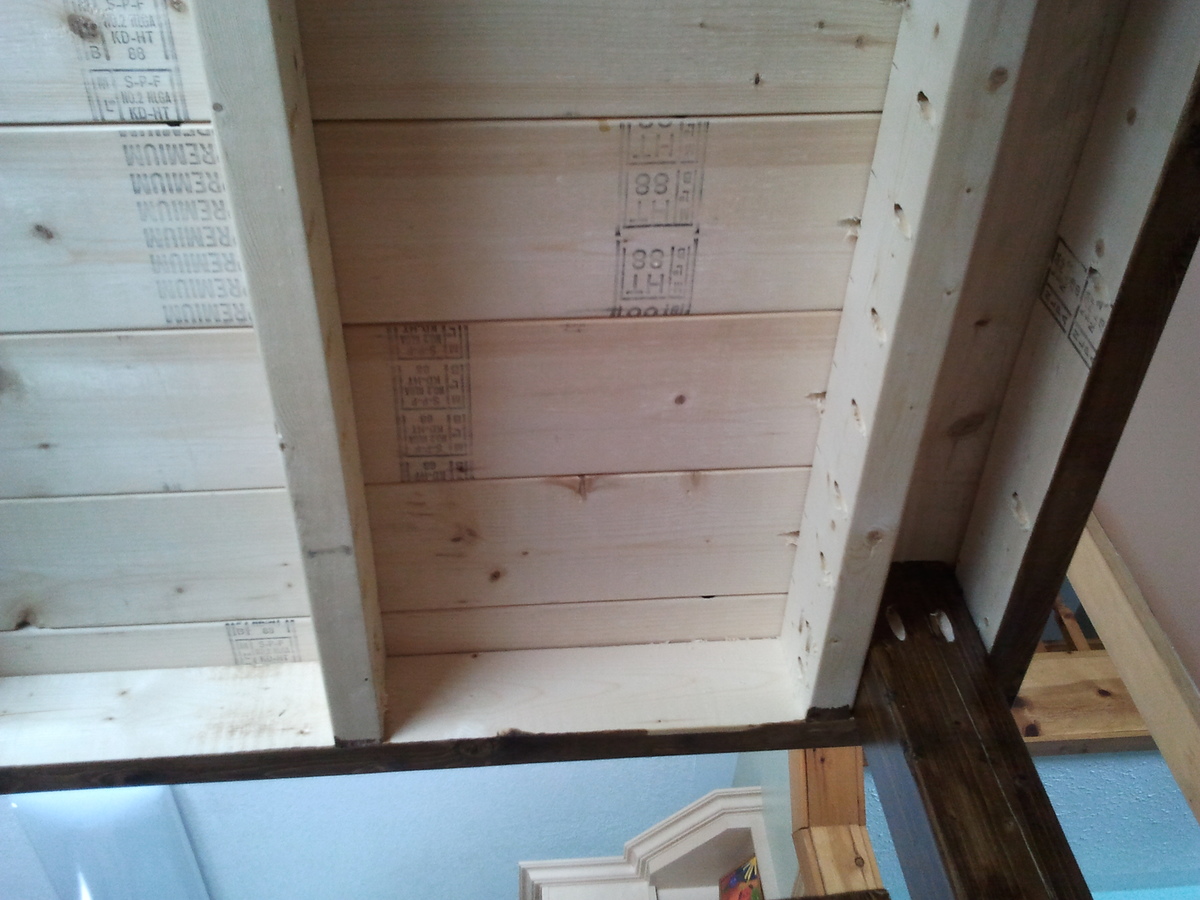 Estimated Cost
$70 for table only
Estimated Time Investment
Day Project (6-9 Hours)
Finish Used
Minwax dark walnut stain. Satin poly
Recommended Skill Level
Beginner