Easy to build shelves, organize any room of you home.
How cute is that?
We've already got the tower bookcases for the Cube Collection, and the Six Cube Bookshelf, so today's bench get's us half way through this collection.  I would love to add an eight cube tall bookshelf, storage bins and lockers, much like these ones from Land of Nod.  And the hutches and drawers look like just about anything could be stored in there.  Tempting.
But today we will just stick with this simple bench.  The bins shown are 11 1/2" cubes, and fit perfectly in this bench.  I love this collection because it is so simple and easy to build.
Pin For Later!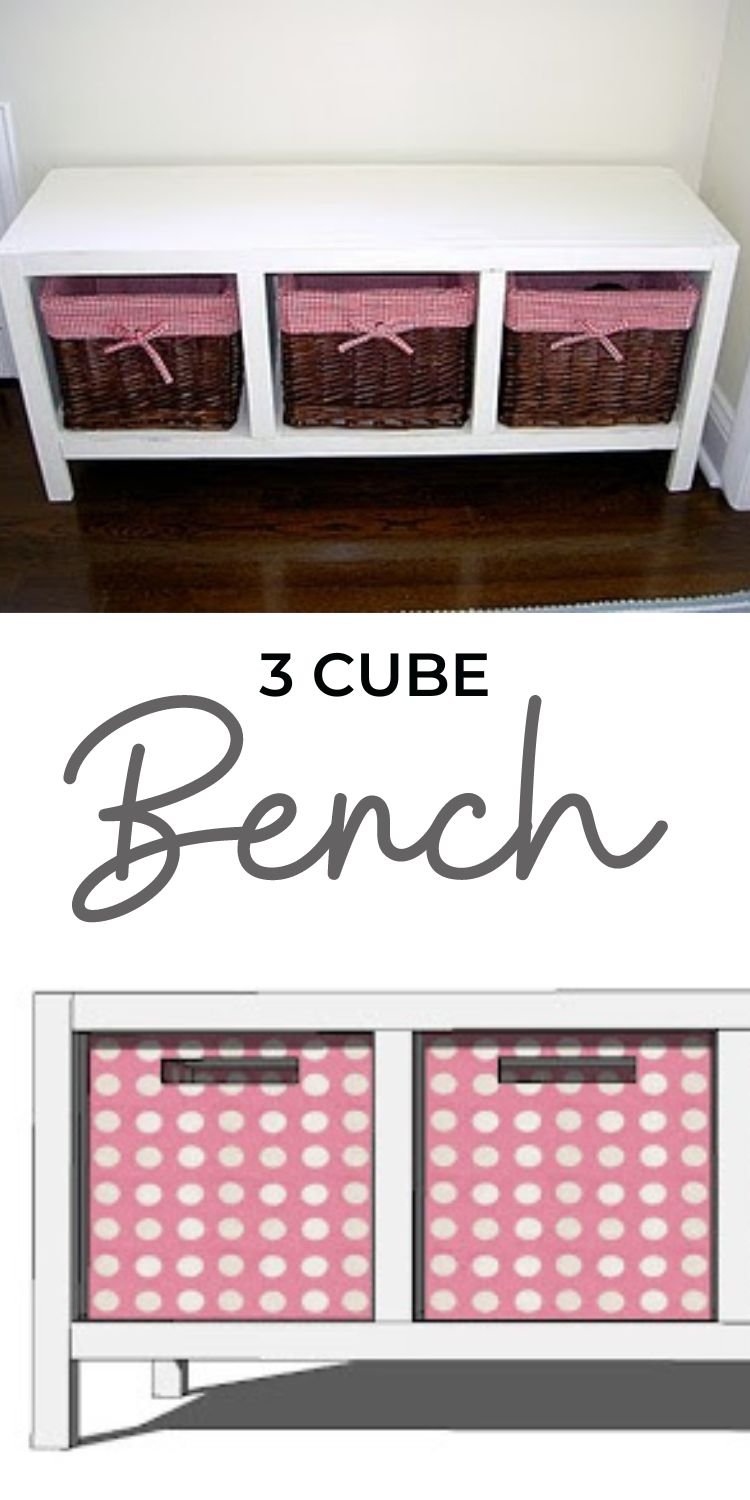 Preparation
Shopping List
1 1x12, 12' Long 3 1x2s, 8' Length 2" Screws 1 1/4" Finish Nails 2" Finish Nails 1 Small Tube Wood Glue Sandpaper Finishing Supplies including wood filler
Cut List
2- 1x12 40 1/2" Top and Bottom 2- 1x12 14 1/2 " Sides 2- 1x12 12 1/4" Cubby Dividers 4- 1x2 18" Legs 4- 1x2 39" Shelf Trim 4- 1x2 11 ½" Cubby Divider Trim
General Instructions
This plan was published as a PDF post. please see attached PDF