My Sister thought this table would be a perfect edition to her new Farm House styled home that she was building. My sister asked a local wood turner if he had any old chunky legs sitting around...and he did! He sold these beauties to her for $20/each, steal of a deal.
We followed the Husky Farmhouse Table plan except with a few modifications. We used 5x 2″x8″x72″ pine boards instead of the 2″x6″ boards. I thought it was necessary to add some supports to stiffen up the table top, so we cut 3 pieces of 2″x4″ about 25″ long and glued and screwed those boards into the underside of the table top.
Next we substituted 1″x4″ furring strip board for the 2″x4″ skirt and eliminated the 1″x2″ trim and put a cute routed bead around the skirt. Since the table legs are round at the top instead of square, we changed the skirt attachment and screwed the legs to the table top. We cut the skirt boards to fit and screwed them in place.
The table turned out gorgeous, my sister adorned this table with fun ombre chairs. Thanks Ana for the plan.
FYI: tutorial for the silver travertine herringbone floors on blog:-)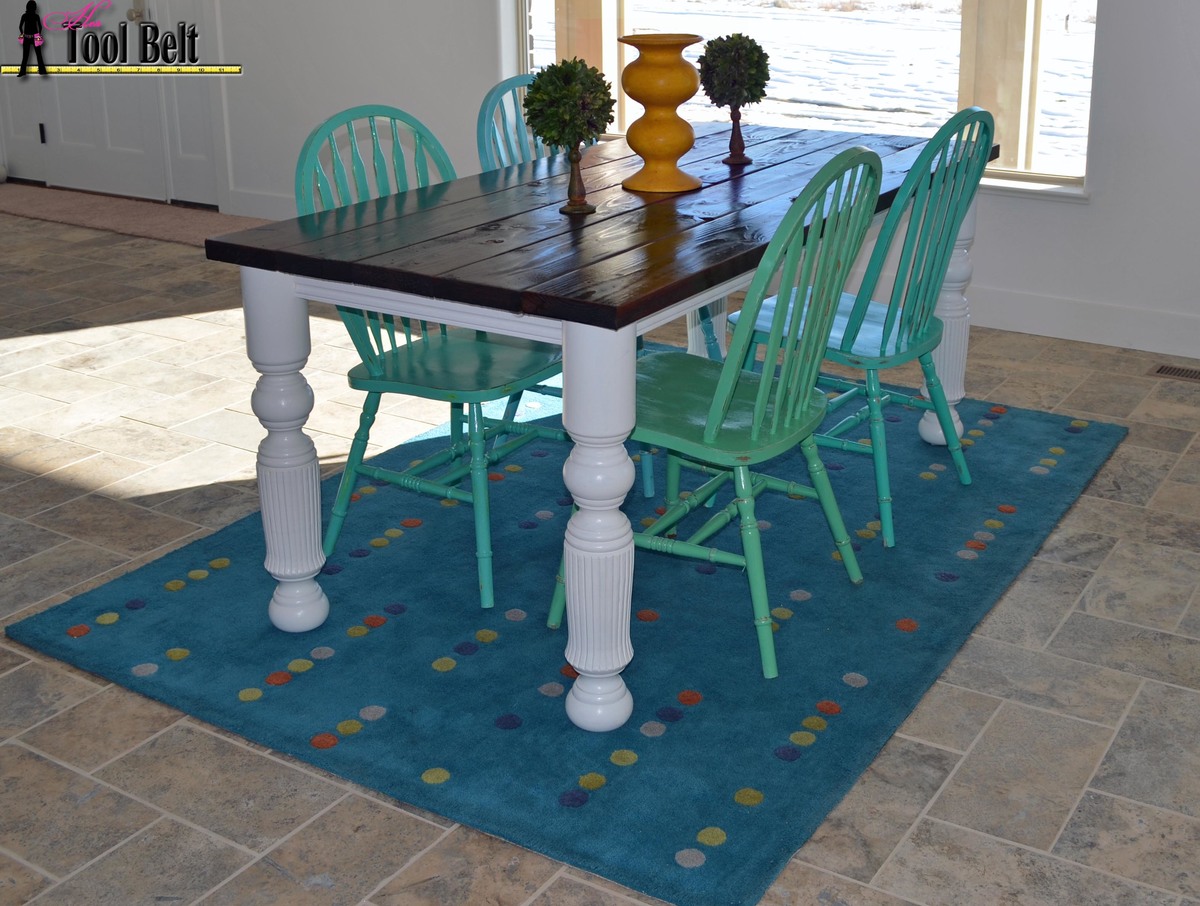 Estimated Time Investment
Day Project (6-9 Hours)
Type of Wood
Pine, oak (legs)
Finish Used
Minwax Espresso gloss, and Minwax Classic Black gloss. 2 wet coats of espresso gloss, followed by 2 wet coats of classic black. The Espresso went on with a redish color, the black made it very rich!
The legs and skirt are painted white, we plan on using antiquing glaze to get a more defined look.
Recommended Skill Level
Beginner