The design of our planked entertainment center is a compilation from various designs offered on Ana White; Planked Sideboard http://ana-white.com/node/4682 &  Media Center http://ana-white.com/2012/04/plans/rebecca-media-center-console-piece.  This is the 1st piece in our collection of 6 being made in the Farm House style for our Great Room and Dining Room.   We considered this to be our "practice piece" in preparation for the remainder of the collection with many important lessons learned.
The wood used was Red Grandis, which is plantation Eucalyptus and has just recently been made available in the U.S.   Red Grandis is being sold in California to replace Mahogany due to the environmentally unfriendly agriculture practices of many Mahogany producers.  While highly recommended by our local hard-wood retailer, we were reticent as we couldn't find much information about Red Grandis on the internet.  And, while we don't completely know how it will stand the test of time, we found it to be very user friendly, and it cut, machined, drilled & stained very well.   
This was our first attempt at making drawers.  While it took some re-cutting / re-routering, we are pleased with the final result and have gained some cautious confidence for the next pieces.  We did learn, in our hands at least, that the Rockler 45° Lock Miter Router Bits  provided a much more reproducible drawer corner than the Rockler Drawer Lock Router Bit - 1" Dia x 1/2" H x 1/2" Shank .
This was also the first time that we have used Miller Dowels and we were very impressed with their ease of use and outstanding fixation.  Additionally, I called the Miller Dowel company a couple of times for information and found them to be very accommodating and informative.  Based on our experience, we would recommend that you consider them for your next project.  One tip that we learned along the way was to put shipping tape around ( 5"strip above, below and each side) the dowel before you cut off the tip as it, apparently, lubricates the flex saw and protects the finished surface from being damaged while removing the tip.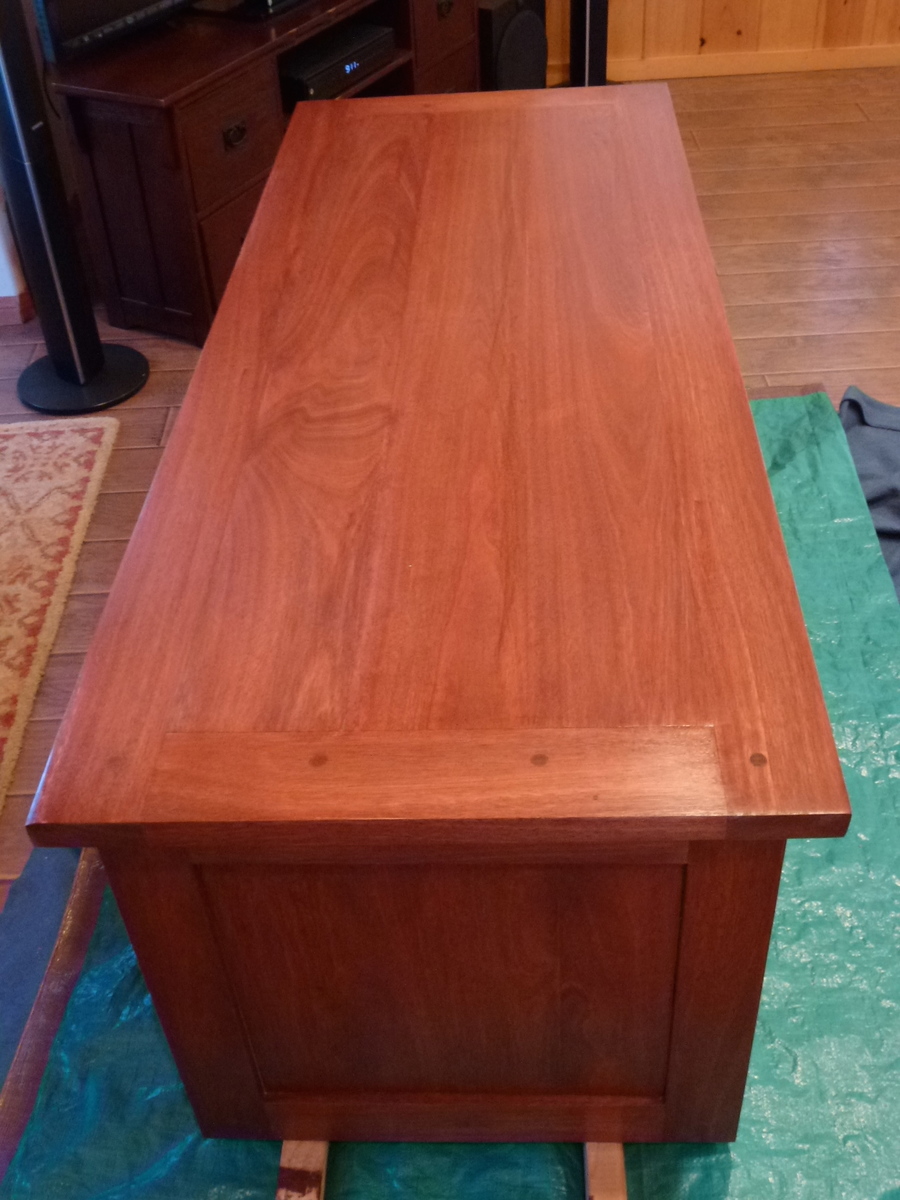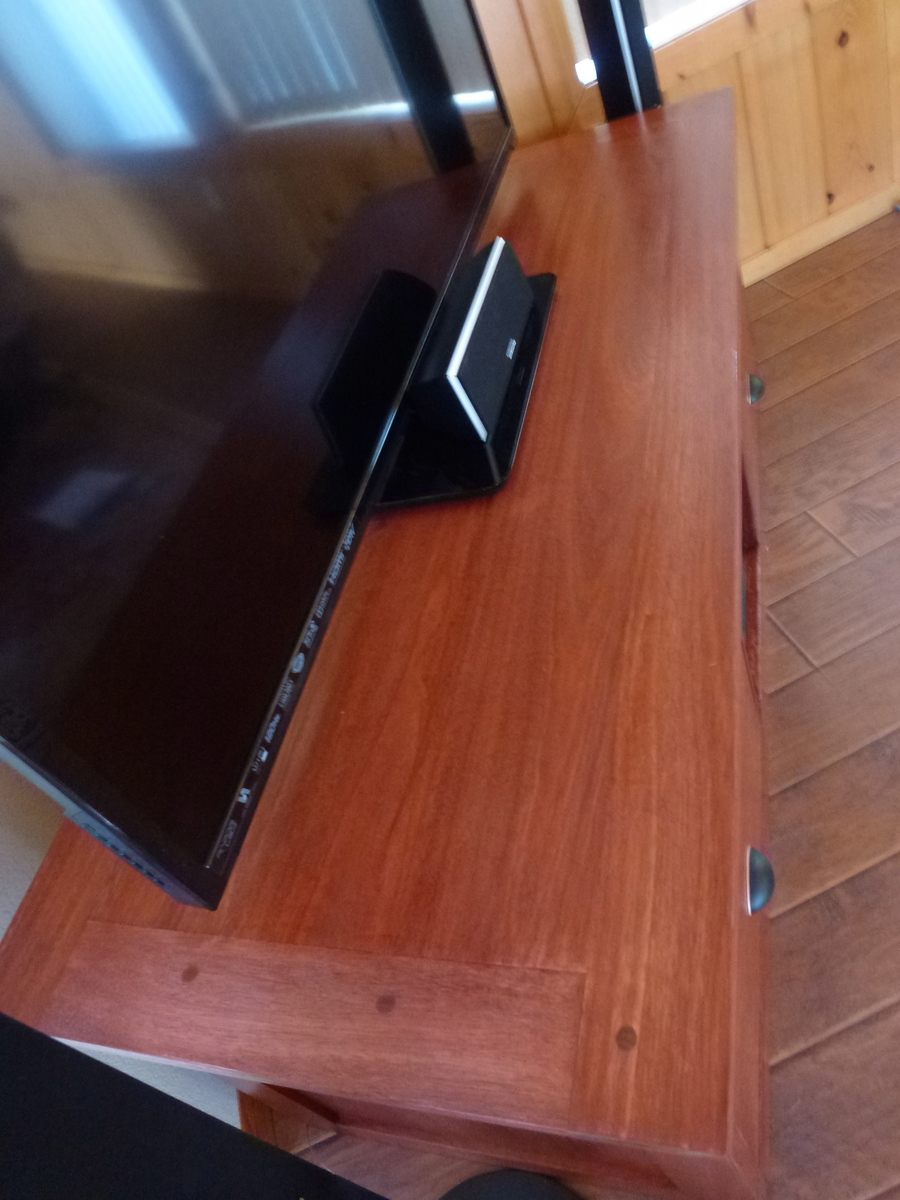 Estimated Time Investment
Week Long Project (20 Hours or More)
Finish Used
Minwax stain Red Chestnut
Minwax Satin finish Hand-rubbed Varnish
Recommended Skill Level
Intermediate