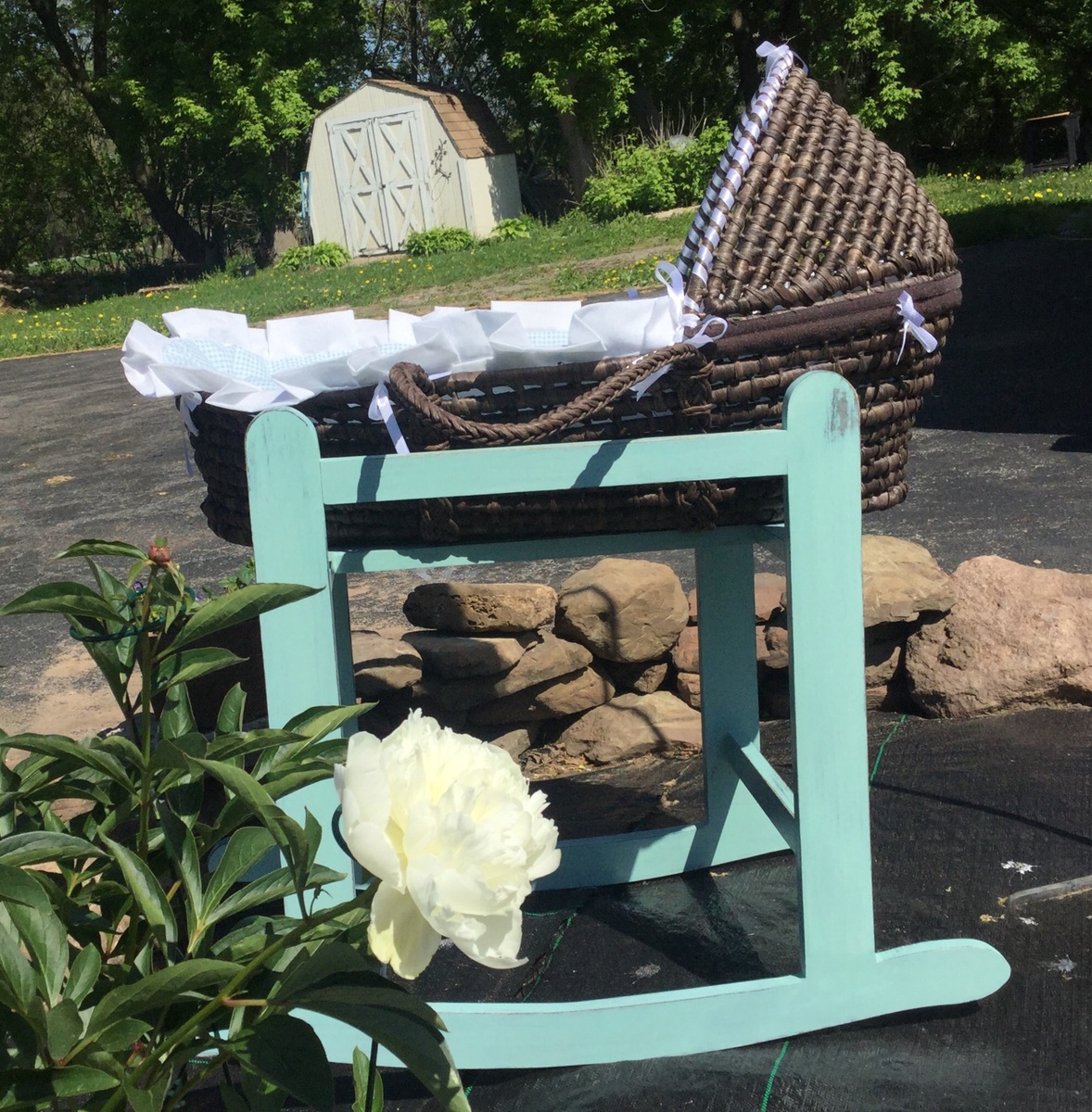 This was one of those "Labor of Love" projects. I was nervous about the rockers but the hardest part about them was getting the ends rounded perfectly. I didn't scribe the legs, instead I cut and assembled both sides and then laid them up against my rocker 1x4s. I marked where the legs met the rockers and then cut the rockers leaving the areas where the legs met at full width. Made it much easier. I also rough cut the rockers and used my orbital sander to bring the wood down to my pencil lines. I had the rockers clamped together for the entire sanding/cutting process. I love the silky smooth finish of the milk paint and hope my nephew and his wife love the finished cradle as much as I do. Thanks for a wonderful project Ana!!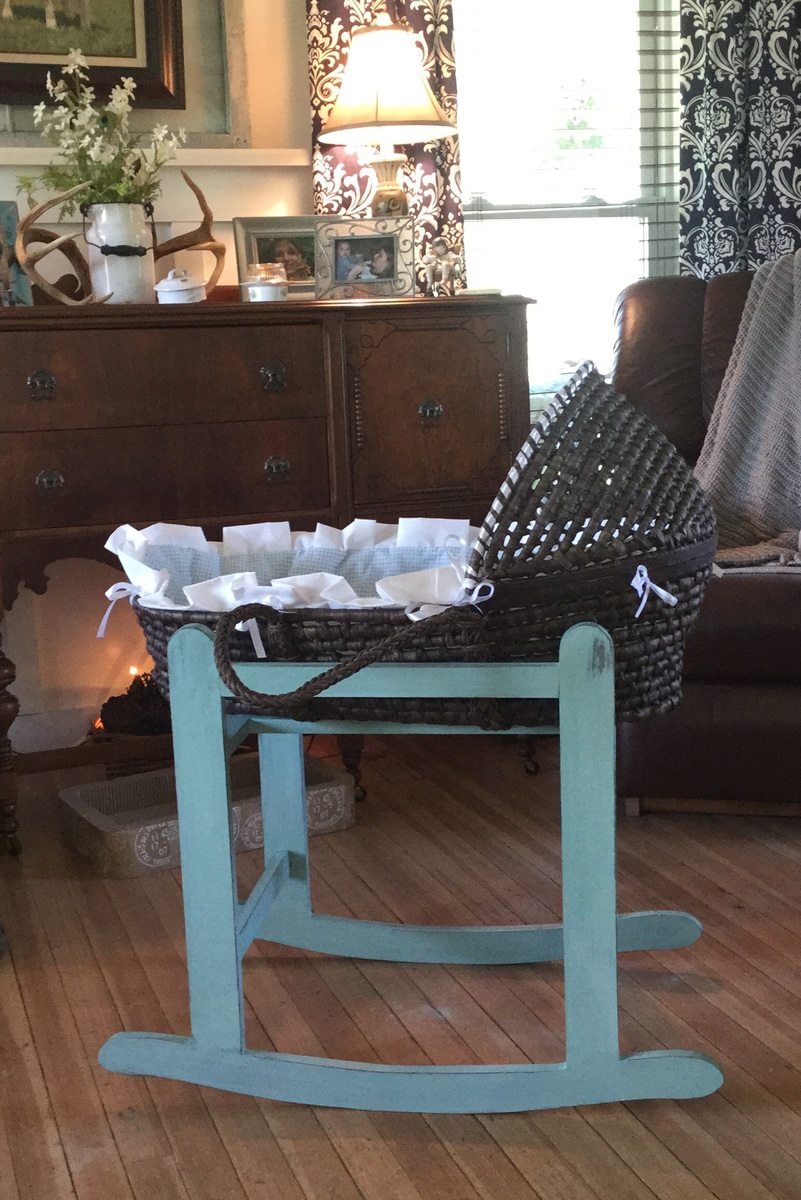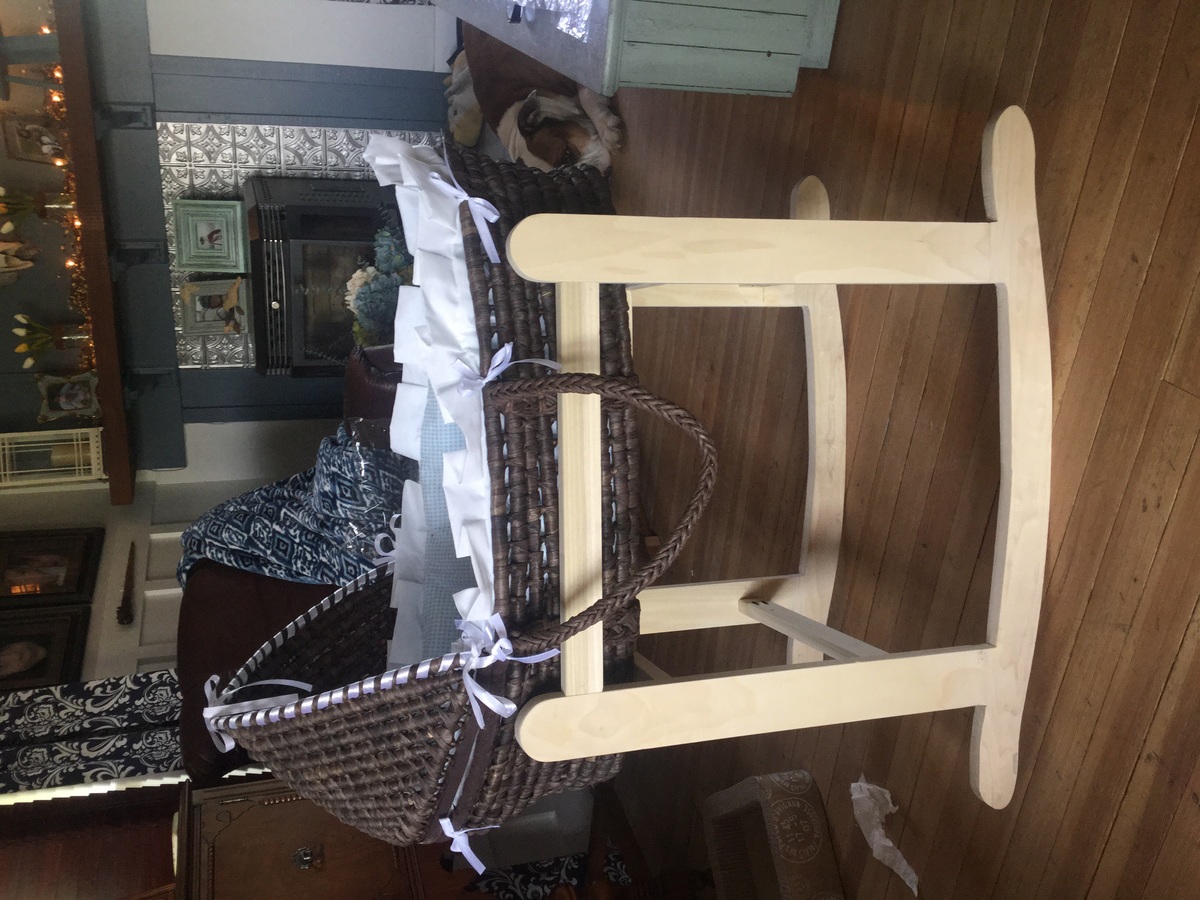 Estimated Cost
$75 with basket and bedding.
Estimated Time Investment
Weekend Project (10-20 Hours)
Finish Used
Minwax Jacobean under Miss Mustard Seed Milk Paint in Eulalies Sky. Distressed so that stain shows through in natural wear spots. Finished with 2 coats of hemp oil.
Recommended Skill Level
Intermediate