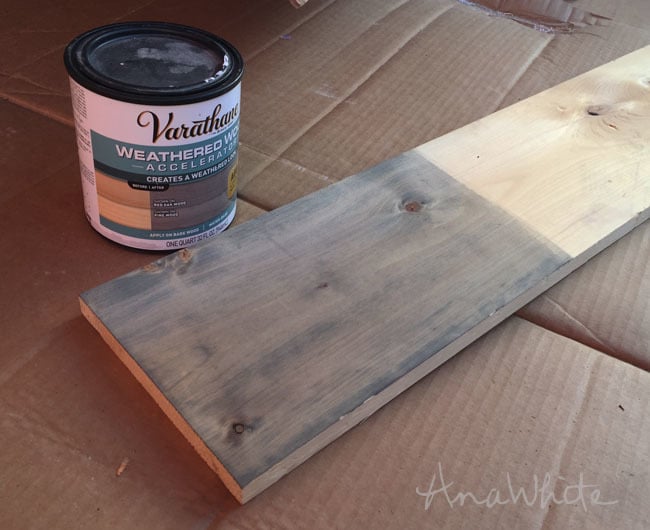 I have worked with and used Rustoleum products for many years.  This is a sponsored post and all opinions expressed are my own.
A couple months back in a video episode, we turned a leftover pile of 1x6 tongue and groove into a backdrop for our staircase -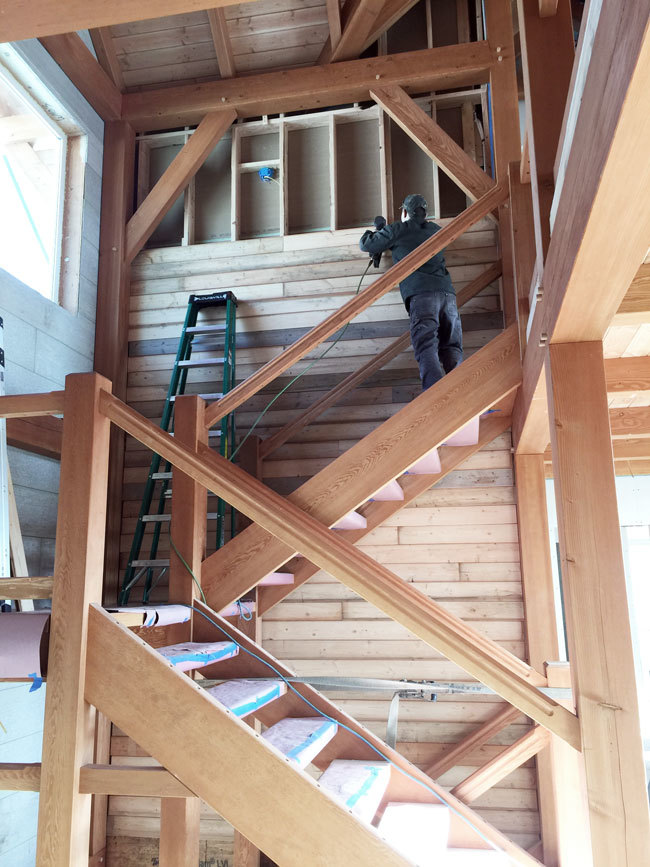 I was really hoping for lots of gray aged boards, but we only ended up with a few.  Varathane recently debuted a product called Weathered Wood Accelerator, that ages wood in minutes (instead of years) so I thought I'd give it a try on some of those staircase boards.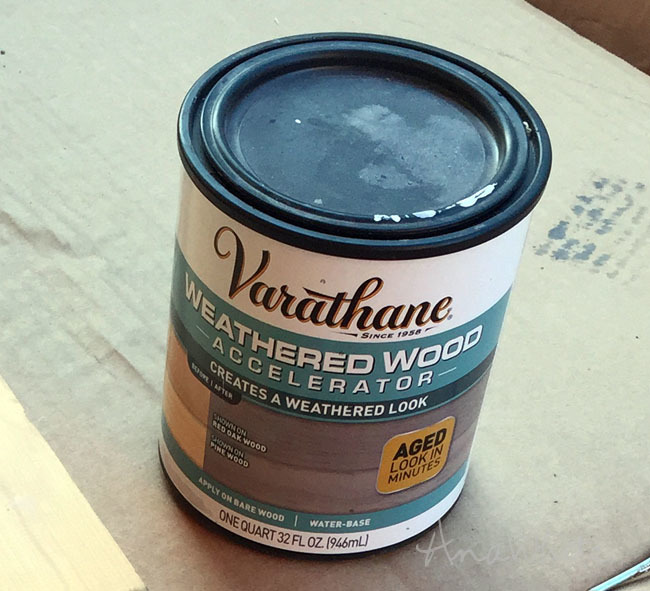 It worked wonderfully, and you can see the results in this video -
We've been getting quite a few questions and comments about the Varathane Weathered Wood Accelerator product, so I thought I'd take a second to share a little more about it.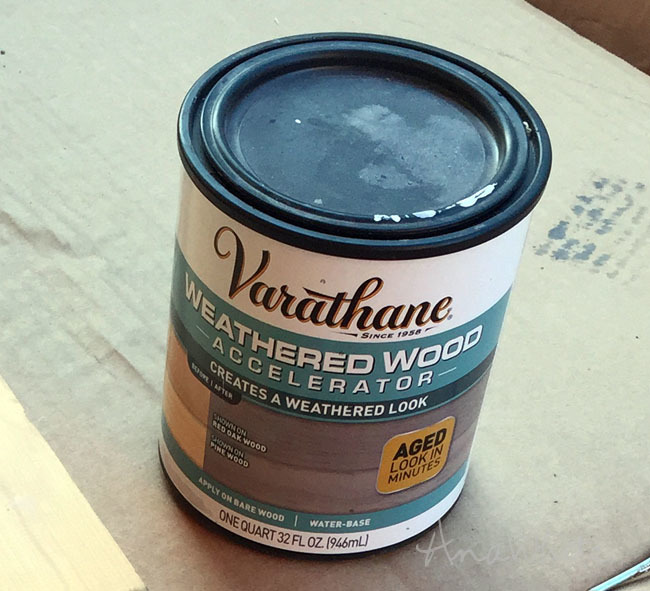 Varathane Weathered Wood Accelerator creates a weathered look on bare or untreated wood.  It replicates the aging process that happens in nature by reacting with the tannins of the wood to create a unique one-of-a-kind aged gray look.  It works on all types of wood.  Final look will vary on wood type.  
It is a water based formula that is low odor and easy clean up.  You simply wipe on with a foam brush, and it will gray up.
Since different wood species have more or less tannins, the effect will be different.  It's best to do a test before a full application.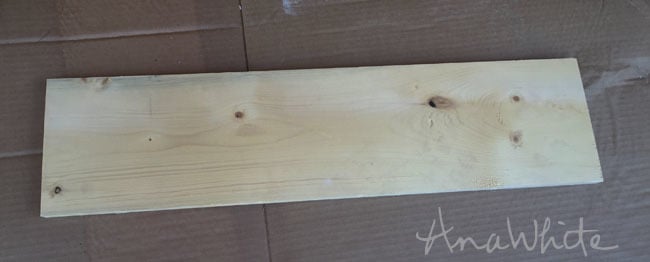 Here's what happened when I applied Varathane Weathered Wood Accelerator to a bare spruce board.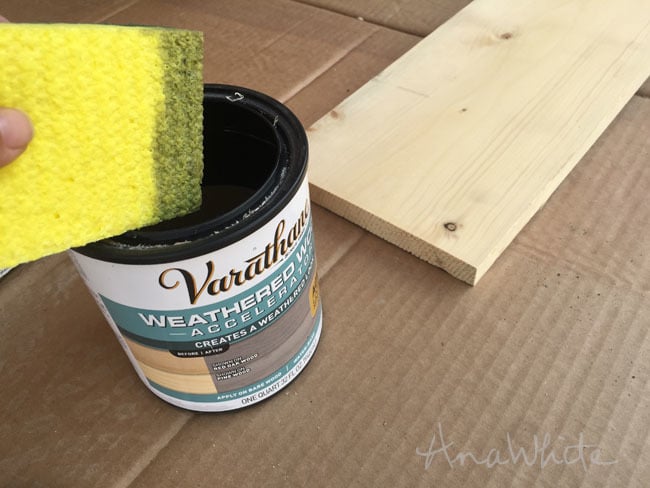 The product is a watery consistency, and does drip.  I liked using a foam applicator, but in the absense of one, used a clean sponge.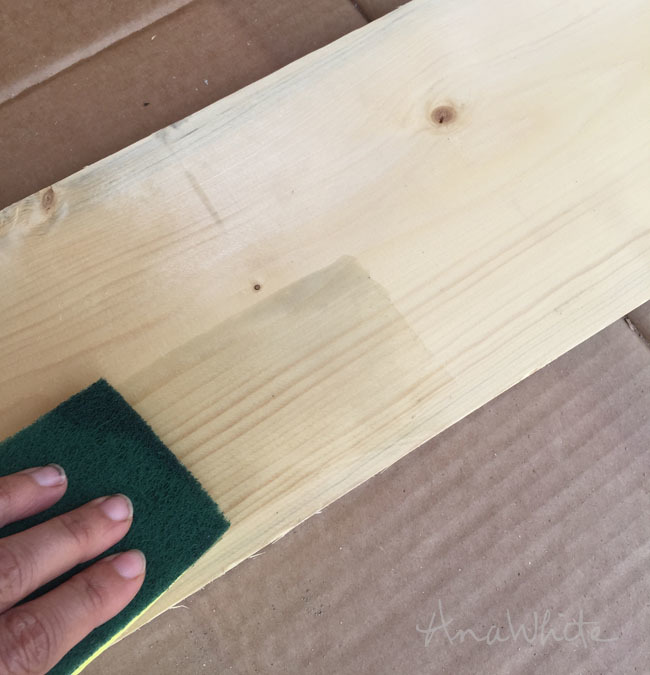 It goes on like water, and leaves a very slight grayish tint - almost like coffee but a gray color.  I just sponged it on liberally, but not to the point where it was dripping over the edges.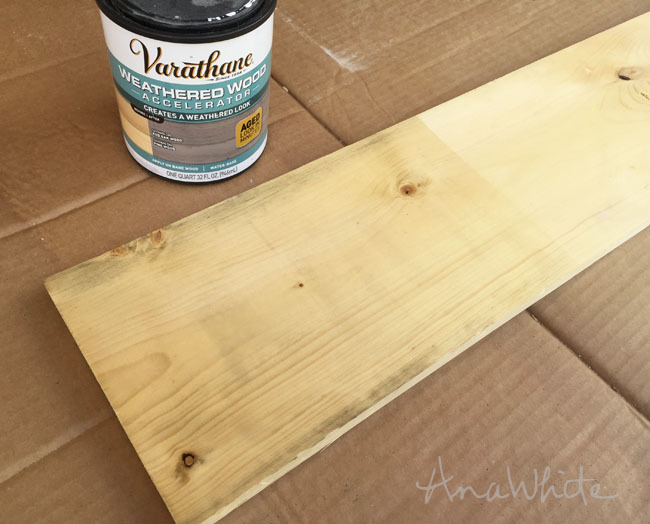 After a minute, it looked like this - a little wet, a little bit gray on the edges.
After five minutes, the rougher parts of the board really started to gray up.  I did not sand as directed, as this was just a test.  The more the wood could soak up, the greater the effect.
Two hours later, it looked like this - 
Very impressive for wiping something down with a sponge and just leaving it for a couple of hours.
These are the results on spruce, of course, the results will be different on different wood species and different sanding levels.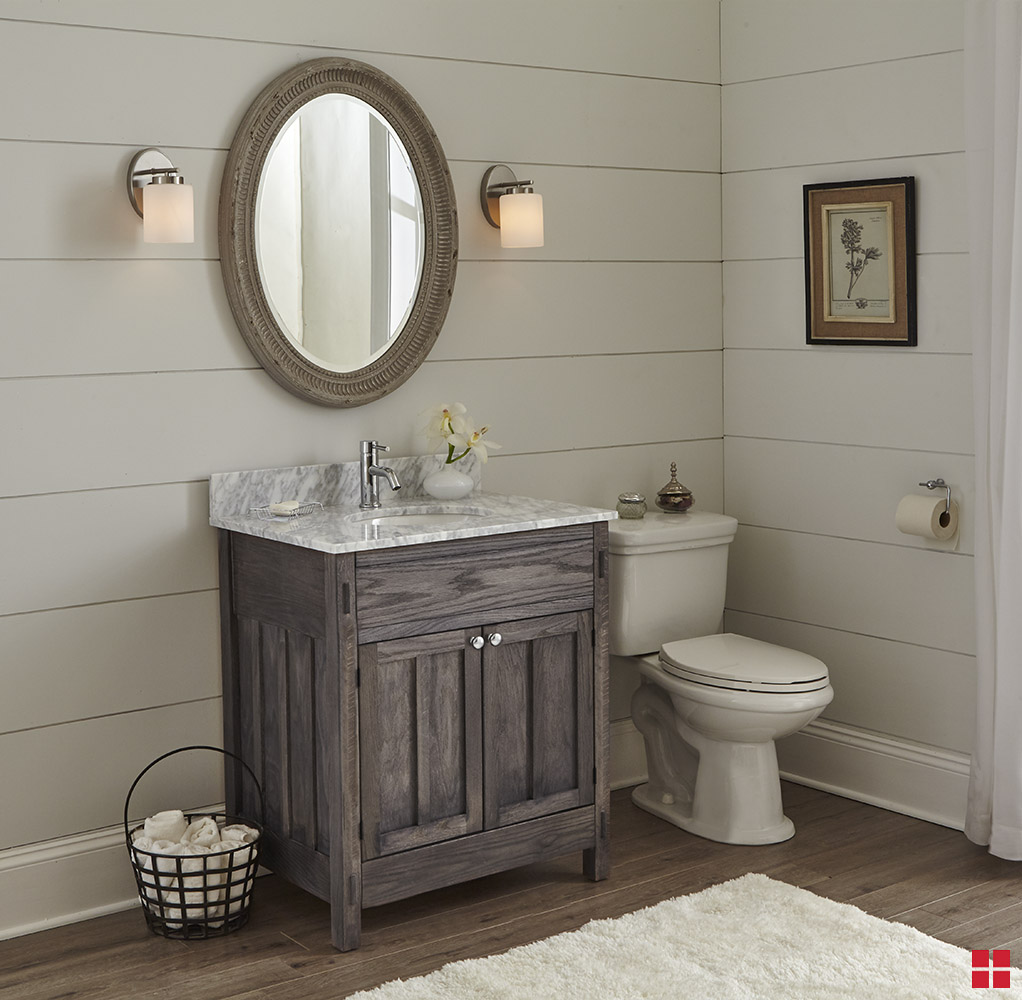 Here are the results on oak.  Who knew oak could look like that?  This stuff is magic in a can!
I will defintely be using Varathane Weathered Wood Accelerator on lots more projects - the results are beautiful and the most realistic gray stain I've ever seen.
Look for it on shelves and online for about $10 a quart.  And do share projects if you use it, I'd love to see how it works out for you as well.
Have a great weekend!
XO Ana