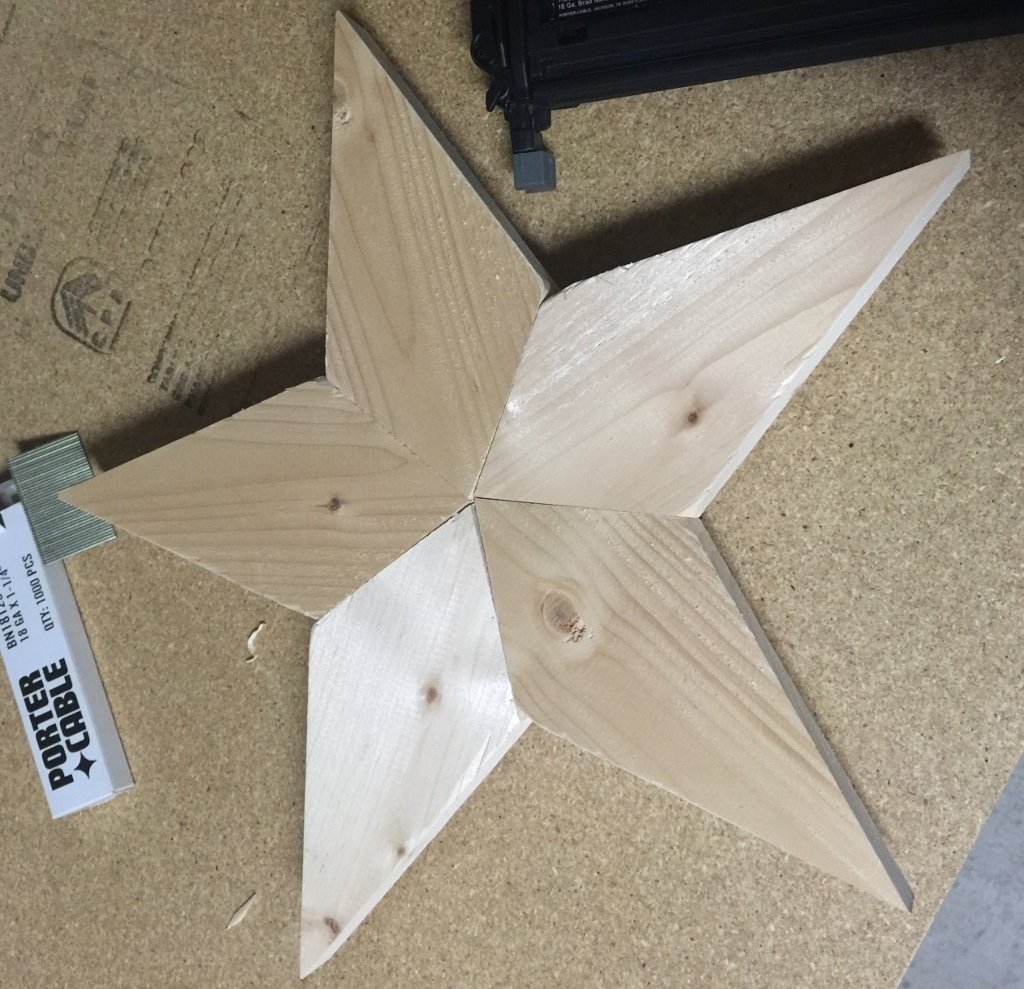 This plan will show you how to make your own wooden star for use as decoration or for some other project. See attached plan.
Preparation
Common Materials
1-1/4" Pocket Hole Screws
120 grit sandpaper
Cut List
Cut 5 pieces, at least 8" long.
General Instructions
So last night I decided to try my hand at making a wooden star. I'm an Engineer in by trade so the angles were easy to figure out but the actual cutting was not since my saws were designed to make standard cuts to larger pieces of wood. For this project I used a piece of nice pine I had laying around. Don't remember what the dimensions were from the store but it measured ¾" thick and 3 ½" wide. Luckily I have access to some higher end drafting software so making this tutorial was a breeze. Please enjoy and happy building. See attached plan.
Preparation Instructions
Fill all holes with wood filler and let dry. Apply additional coats of wood filler as needed. When wood filler is completely dry, sand the project in the direction of the wood grain with 120 grit sandpaper. Vacuum sanded project to remove sanding residue. Remove all sanding residue on work surfaces as well. Wipe project clean with damp cloth.

It is always recommended to apply a test coat on a hidden area or scrap piece to ensure color evenness and adhesion. Use primer or wood conditioner as needed.