I chose this project as my children's first wood-working project. They are 2,7 and 8 years old. I didn't have a kreg jig. I just pre-drilled holes and used 2 1/2" screws and nails to put it all together. We had a hard time keeping everything square. I wasn't sure if the apron boards lined up in the center or against the edges of the legs. But we finally got it all built Then we primed and painted them.
It cost around $10 for the wood for all 3 stools, $5 for a gallon of oops paint (the light blue paint) and we already had the other 2 colors from previous projects. $7 for a box of screws but we only used a quarter of the box.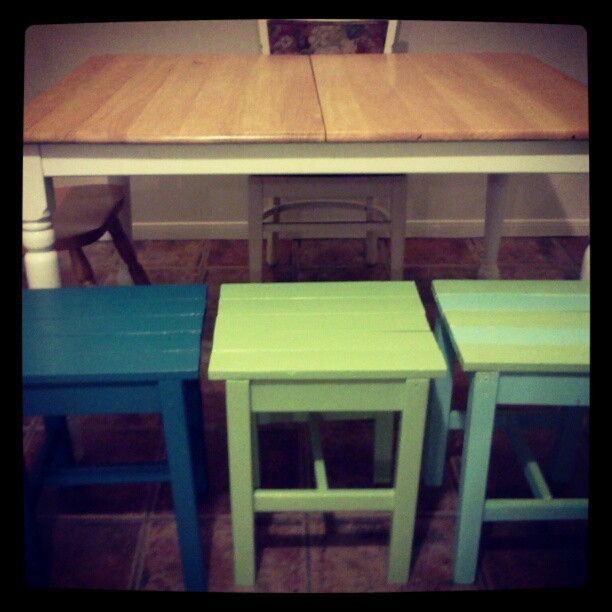 Estimated Cost
$15-20 for 3 stools
Estimated Time Investment
Afternoon Project (3-6 Hours)
Type of Wood
pine fur strips
Finish Used
paint and kilz (primer), My daughter did a distressed look on hers and multi-colored.
Recommended Skill Level
Beginner