Super easy weekend project! 
I Decided to paint a feature wall in my kitchen! I'm really into geometric shapes right now and the next few projects I have planned will reflect this. 
I used some skinny tape to mark my lines and then put yellow frog tape on each side of the skinny tape and then removed the thin tape in the middle that was marking my straight line, this way my lines were all the same thickness and it was a really easy way to make sure I liked my line placement. I tried to make sure i had no two lines parallel with each other so that my pattern looked random and abstract. To limit the gold paint from bleeding and make certain my lines would be as crisp as possible I did a first coat with navy (same as wall color) over the taped lines- this kinda seals up the edges of the tape with the wall. Taping my lines was the most tedious part of this project but once they were on, it was as easy as waiting for coats of paint to dry. And I love the finished product! Really adds a POP to our kitchen! 
Check out the project on my Instagram, I will be posting some process photos and videos soon. @halfwayhandy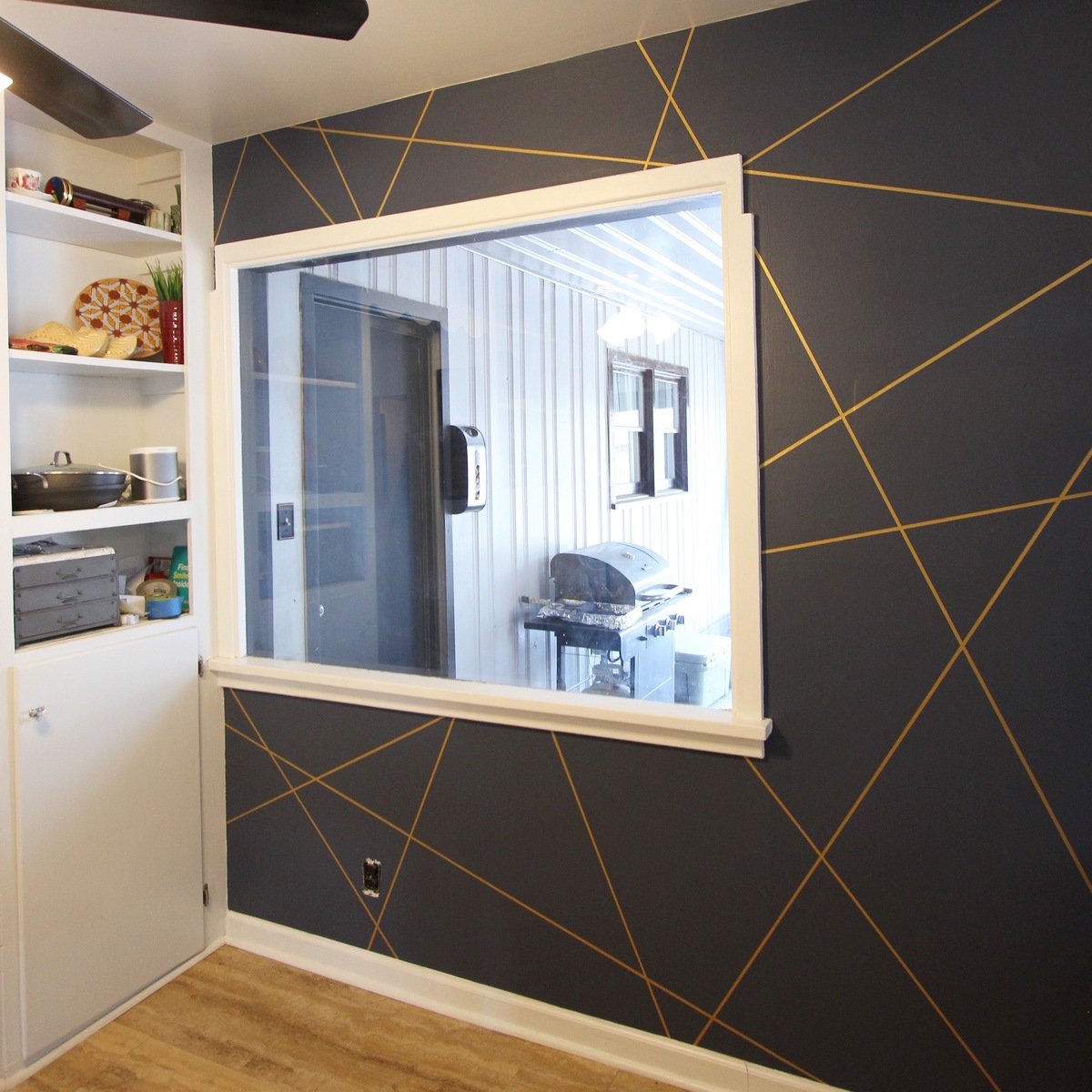 Estimated Cost
$40 ( depends on wall size, my wall was very small)
Estimated Time Investment
Weekend Project (10-20 Hours)
Finish Used
Gold- metallic tones/ guilded gold

Navy - blue-grey slate

From Home Depot
Recommended Skill Level
Beginner