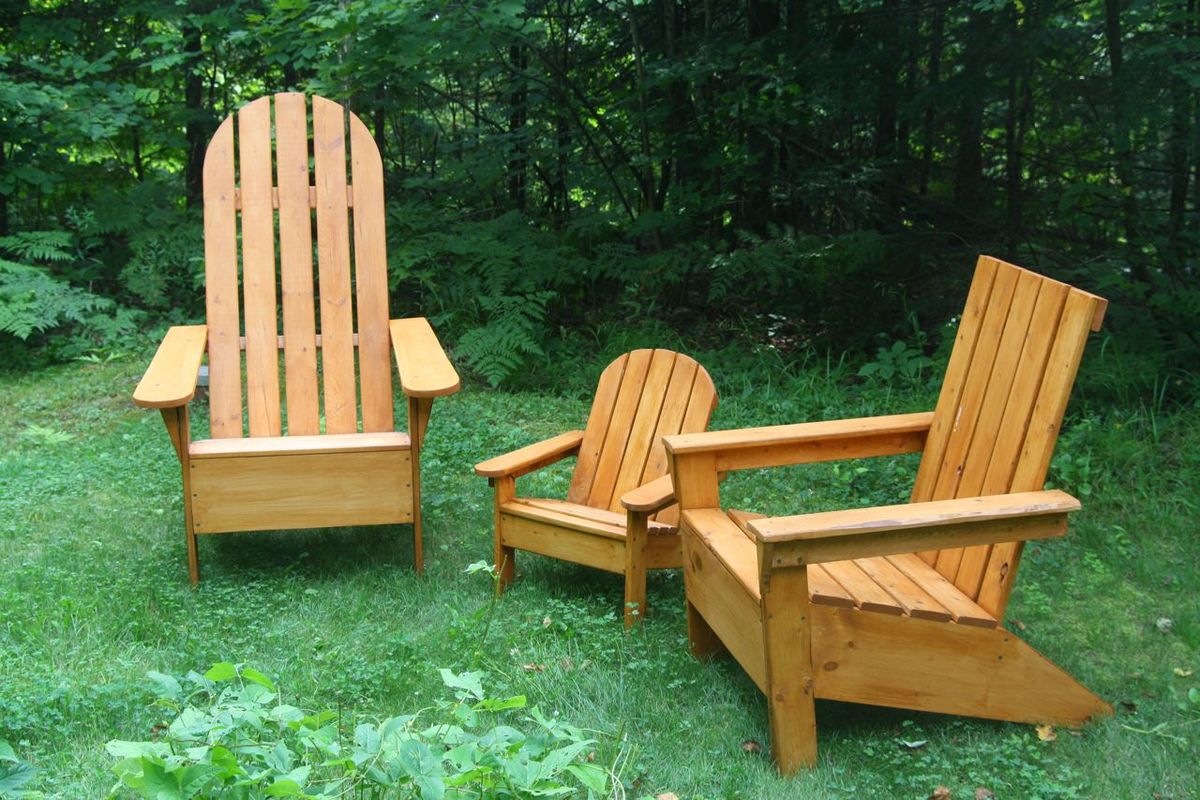 I've always wanted Adirondack chairs but found them way too expensive to buy. I found Ana's plan a while ago and promised myself I'd make one this summer. Well I enjoyed it so much I did three of them!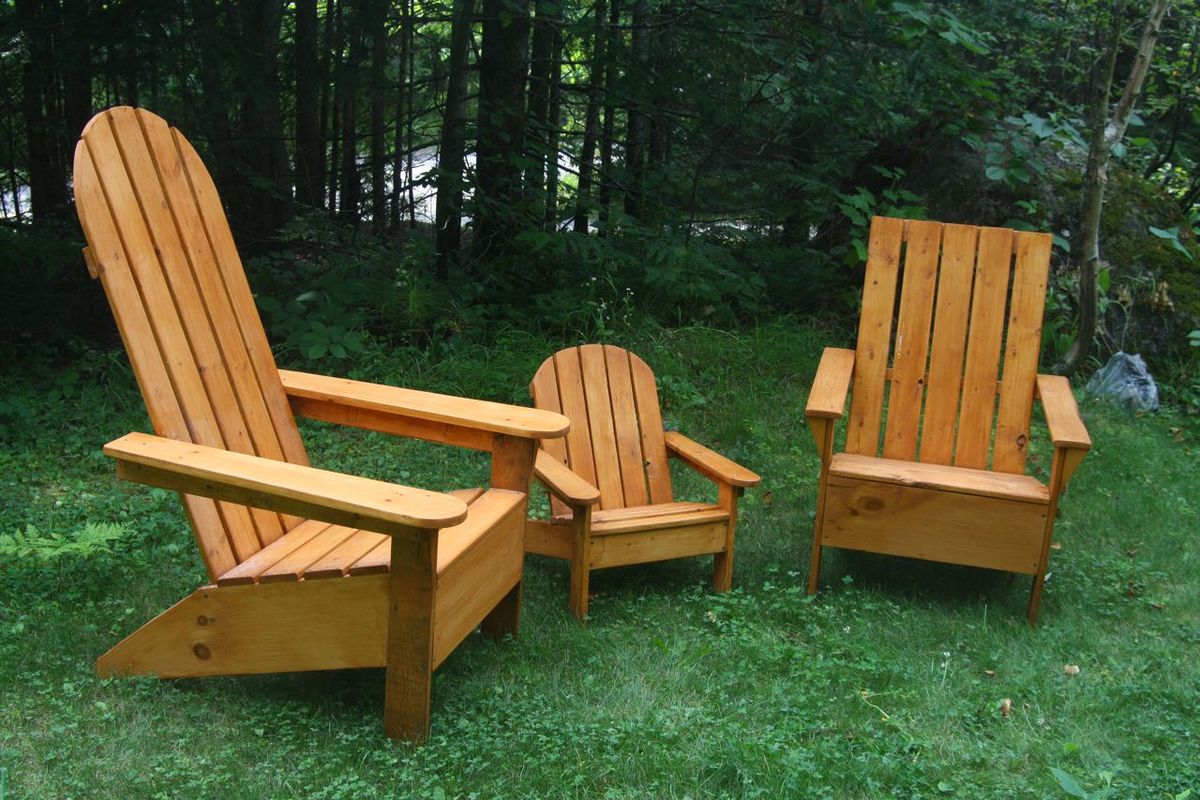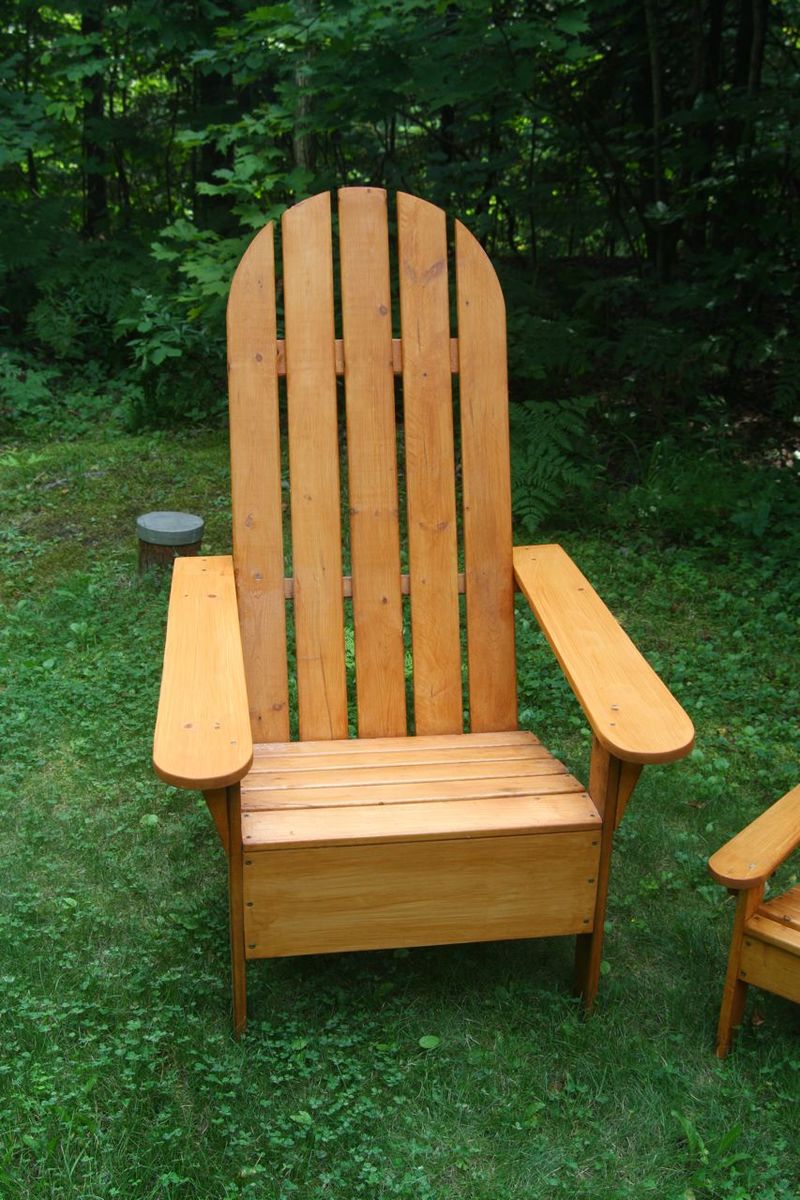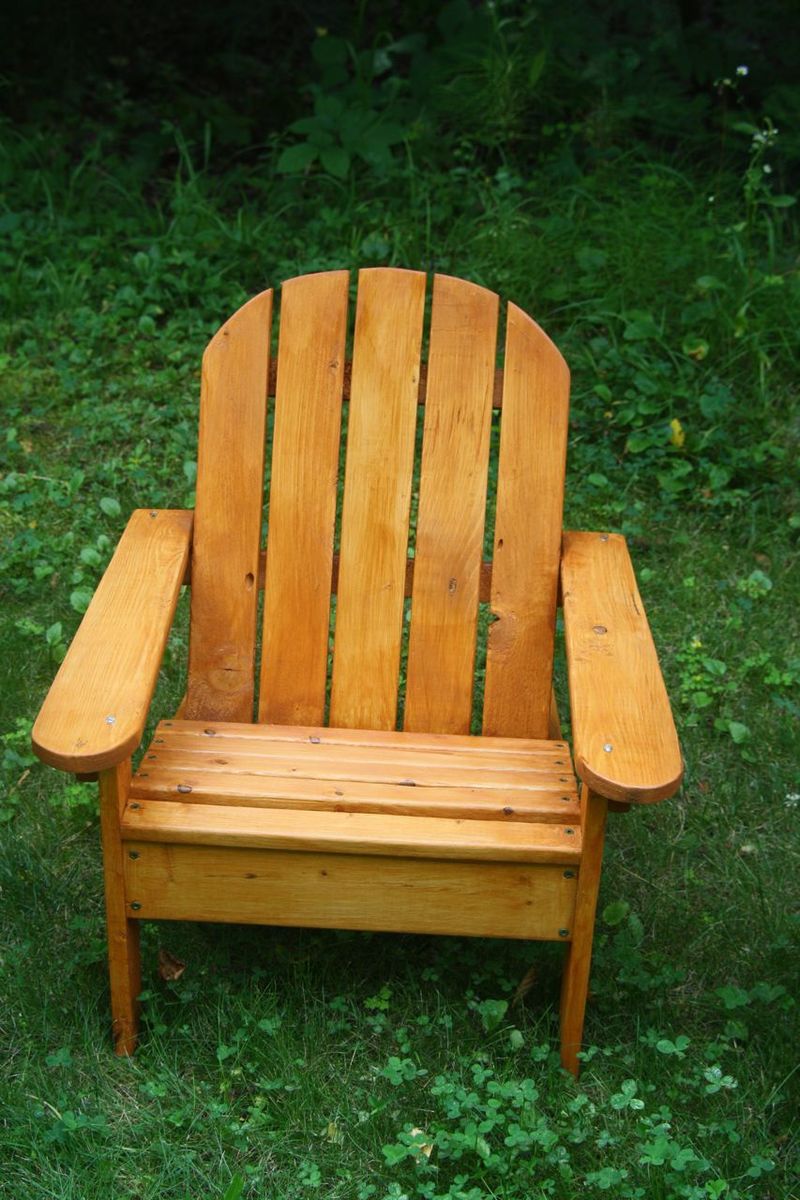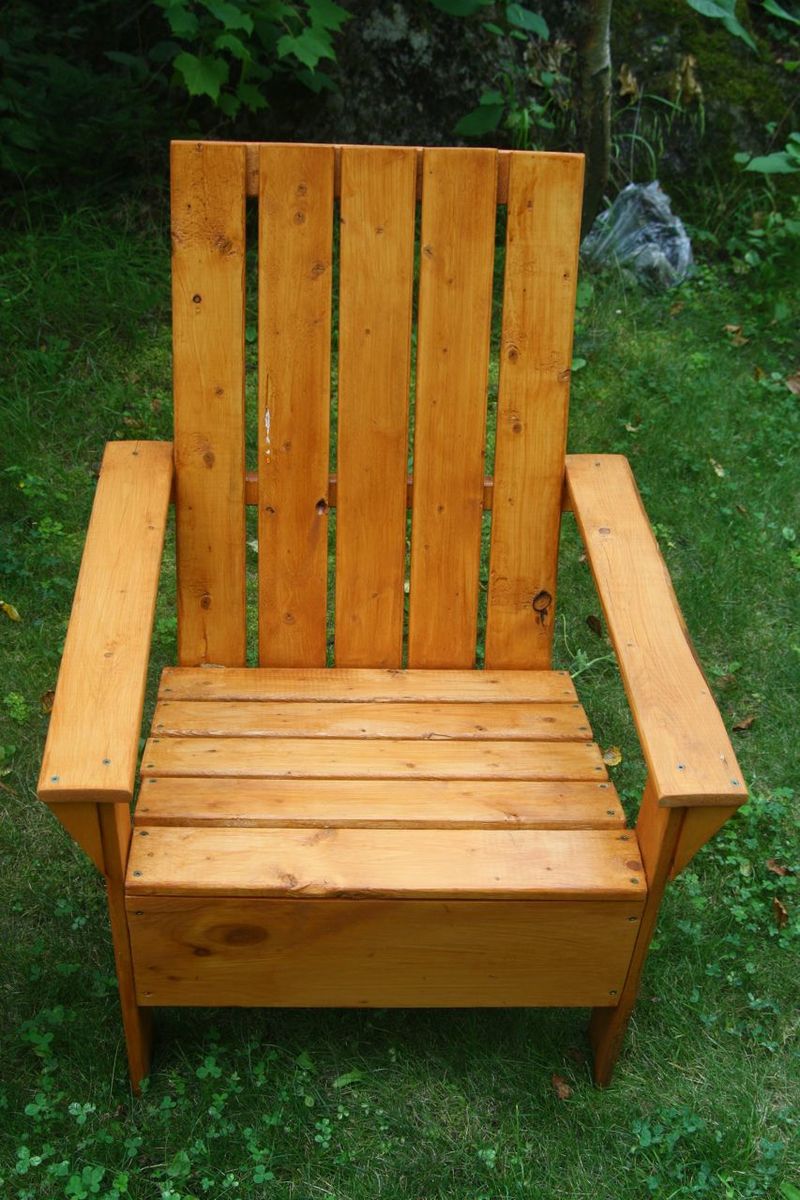 Estimated Time Investment
Weekend Project (10-20 Hours)
Type of Wood
Pine for stringers, apron and armrests, spruce for everything else.
Finish Used
Since I used mostly spruce (which was much cheaper) I needed to sand all parts that made contact when you sit (seat, back, armrests for the kid's chair). The first chair (to the right in the featured picture) is exactly like the one in Ana's plan. I sanded and painted it after it was built. The other big one was slightly modified: I made the arms and the back longer so that it is more inclined and I cut the top portion in a round shape with a jigsaw. I also made the armrests larger (6") and longer and also gave them a rounded end. I used cedar-colored protective stain, two layers. The kid's chair's armrests are also larger (4") and longer and have the same rounded end. I plan on getting cushions for them during the Fall promotions. All I have left to do is a small table and a second kid's chair for the new baby that's arriving soon!
Recommended Skill Level
Beginner