Love, love, love this plan! Easy to understand and build...it was sanding all the parts that took forever! ;-) It's been on my build list for a couple of years, and now looks great by my pool. I did use a more traditional arm style for the chair's 2 arms. I added the "table" between the 2 chairs by using scrap 1x4s, aligning them for spacing then used a chalk line, from corner of back arm 2x2/2x4 connection to the front 2x2/2x4 connect, and snapped a cut line. I then used a 1-1/2" hole saw and drilled a hole opening for the umbrella.
Thanks Ana! This is the second Ana White project I've tackled for the pool deck.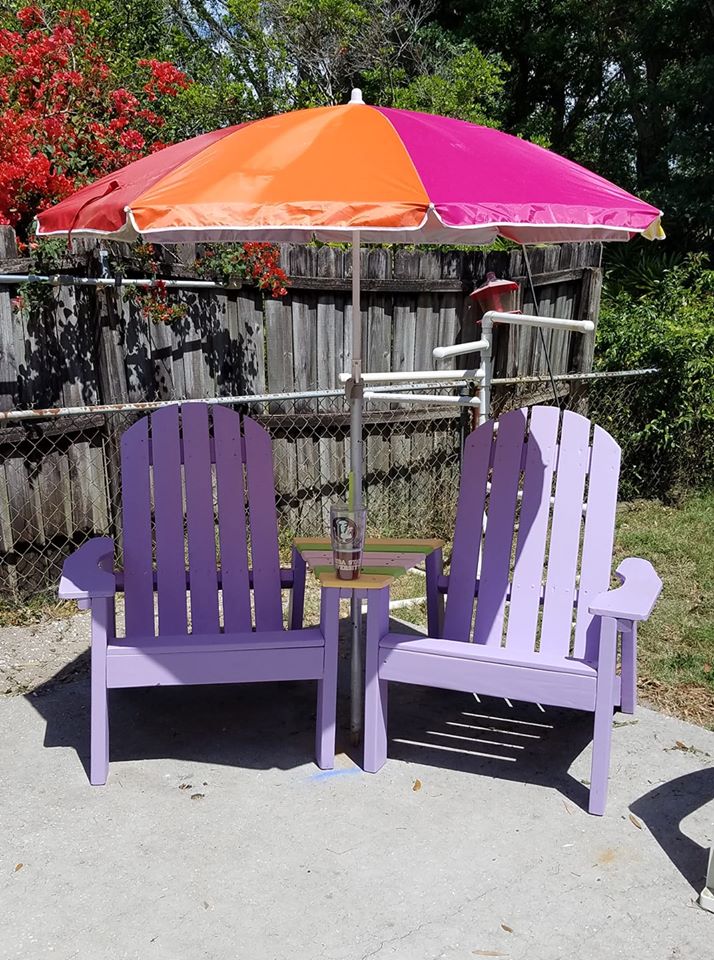 Estimated Cost
Under $35 as I had some scrap 2x4s and 1X4s I recycled and used paints I already had
Estimated Time Investment
Weekend Project (10-20 Hours)
Type of Wood
PT and untreated #2 grade pine
Finish Used
Behr 2-in-1 satin latex paint in various colors. I used 2 coats.
Recommended Skill Level
Beginner