Found 120 year old mahogany hardwood flooring at The Old House Society that provided the table top. Built the subframe and legs per the standard plan. Then attached a 3/4" ODF plywood deck. Strip hardwood was nailed to the top with 1" finishing nails thru the flooring tongues. Cleaned the hardwood, applied 2 coats of shellac and 3 coats of satin polyurethane. The modification to use the strip flooring was the most tedious to get a tight fit. The antique, aged and stressed flooring gives the table a real antique look. Build time was @ 8 hours. Applying the finishes took several days of drying/curing before use. My wife loves it and I am proud of the final project.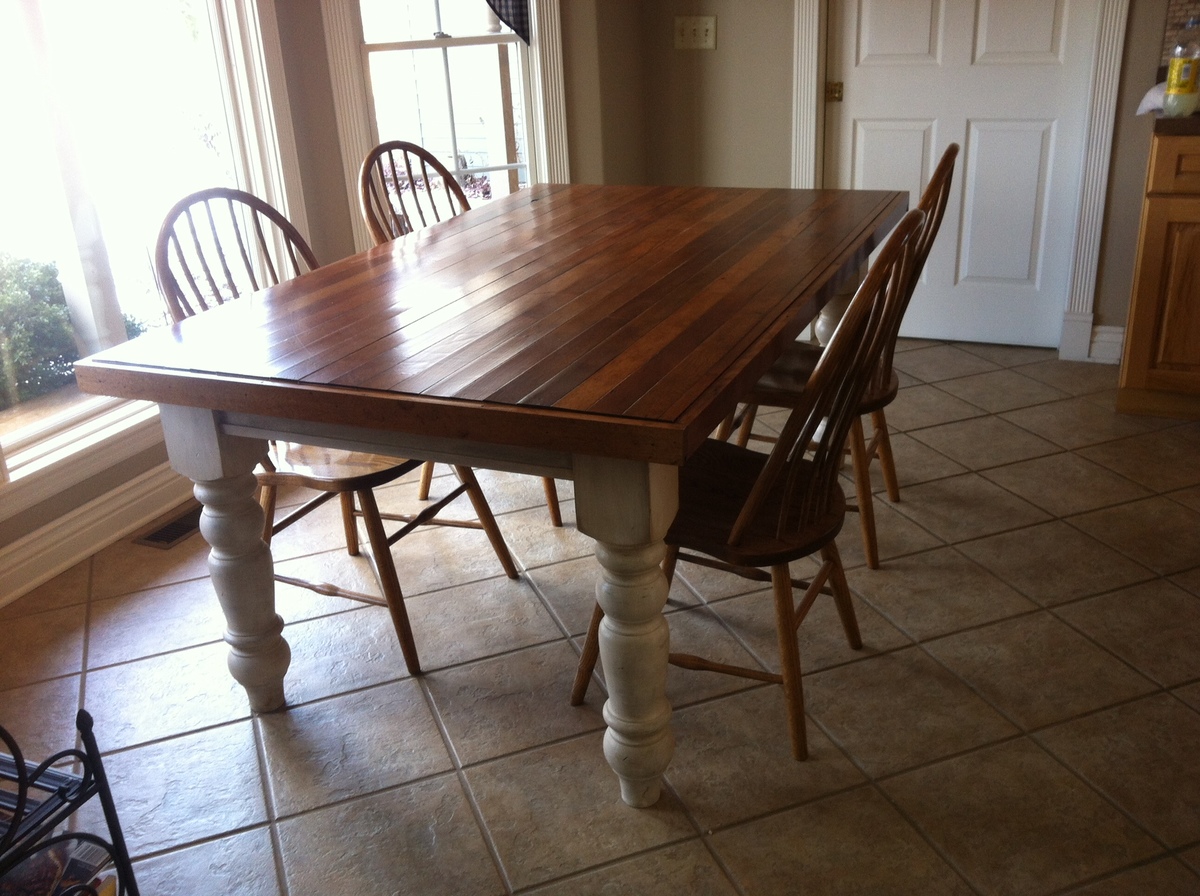 Estimated Cost
Legs from Osburn Wood Products @ $55.00 each plus shipping. Mahogany subframe parts @ $50.00. 4 x8 ODF 3/4" plywood @ $ 65.00. Re-cycled strip flooring @ $250.00. Finishing materials @ $30.00. Total @ $550.00
Estimated Time Investment
Weekend Project (10-20 Hours)
Finish Used
2 coats of shellac. 3 coats of satin polyurethane. Used Golden Mahogany stain to cover cut edges and scars. Amy Howard linen paint on legs and subframe. 1 coat of light antique wax first. 1 coat of dark antique wax final coat on legs and subframe.
Recommended Skill Level
Intermediate