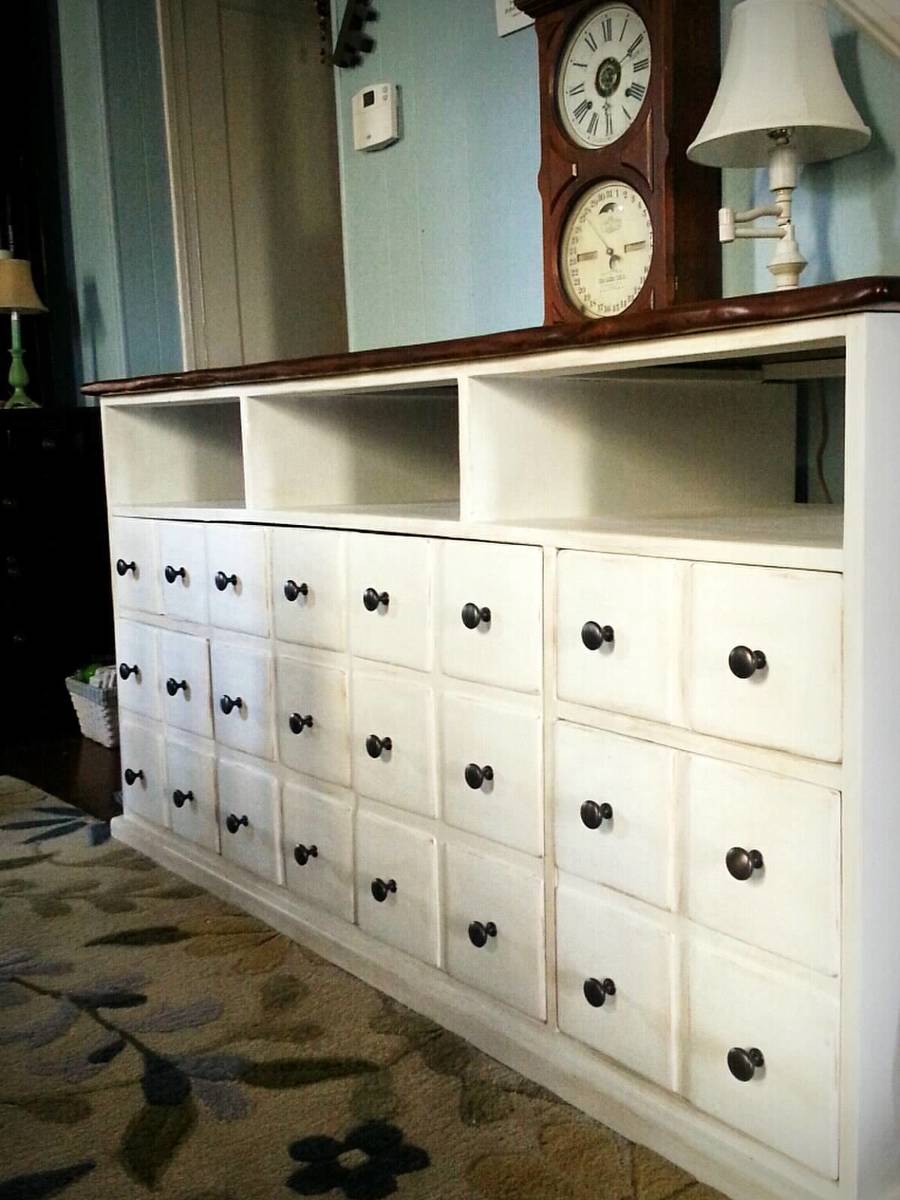 This apothecary console table was designed to primarily hide my wife's big all-in-one printer in the bottom section. the middle section are two doors that open up like French doors and have a large section for the printer to sit in. The printer is also on one of those drawer slider platforms. The far sides each have two drawers and directly below them are 2 cabinets for more storage. Even though this looks like individual drawers there are none. 
The bulk of the cabinet is made from a combo of plywood and solid wood. The top is walnut we were given and was from my wife's grandfather' attic. It was glued and clamped together and then distressed around the edges to make it look more rustic.
Once the basic design was set, I painted the bottom white and then sanded and distressed the edges. If there were sections that needed more distressing I would add stain to the exposed wood to make it more distinct. 
I used a basic design from a popular home furnishings website and then used ideas from here to help fine tune how I wanted it to look. We are using this piece on the wall underneath our stairs to our 2nd floor and holds kids books, magazines, our printer of course, and other odds and ends we want to hide when we have company over.
I wanted to post our photo since when I was in my designing mode I used ideas I saw here to help inspire and direct my dimensions and ideas.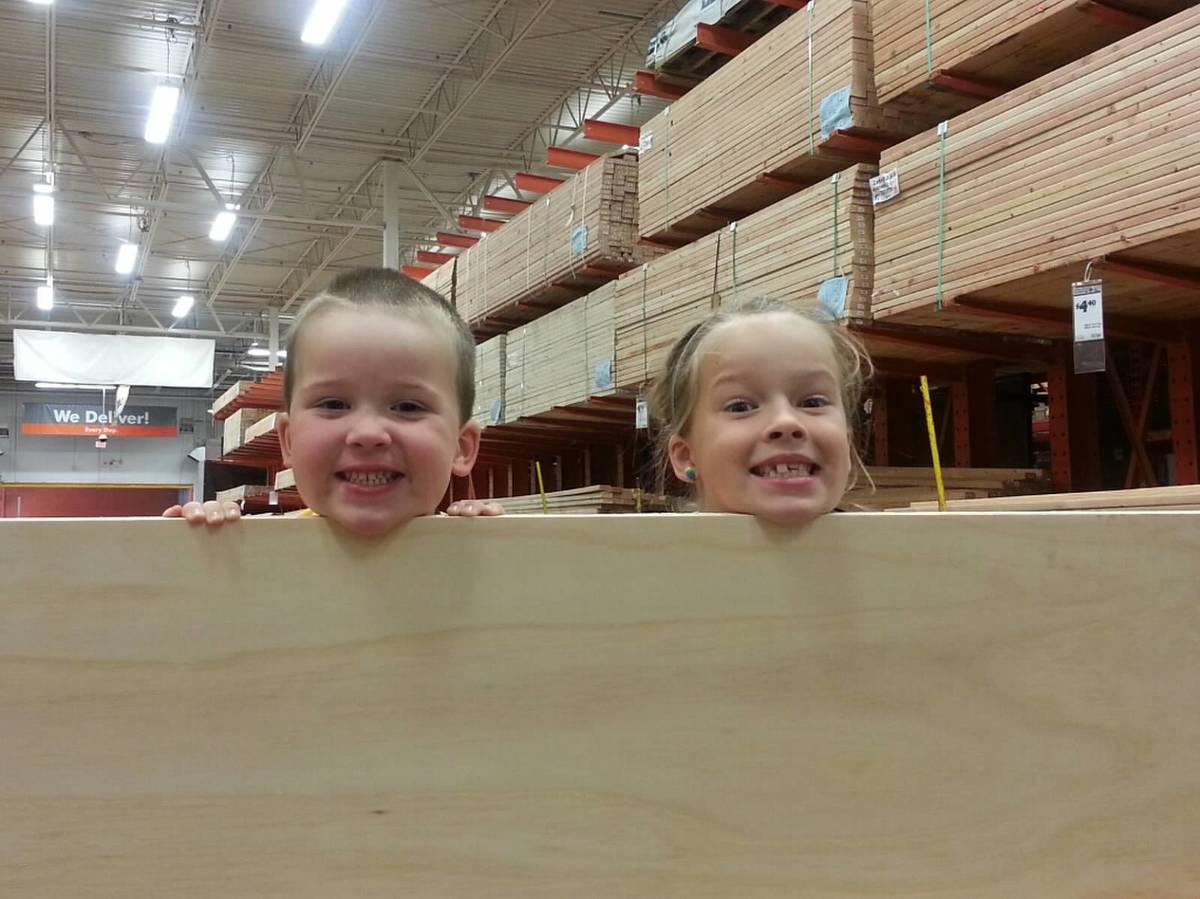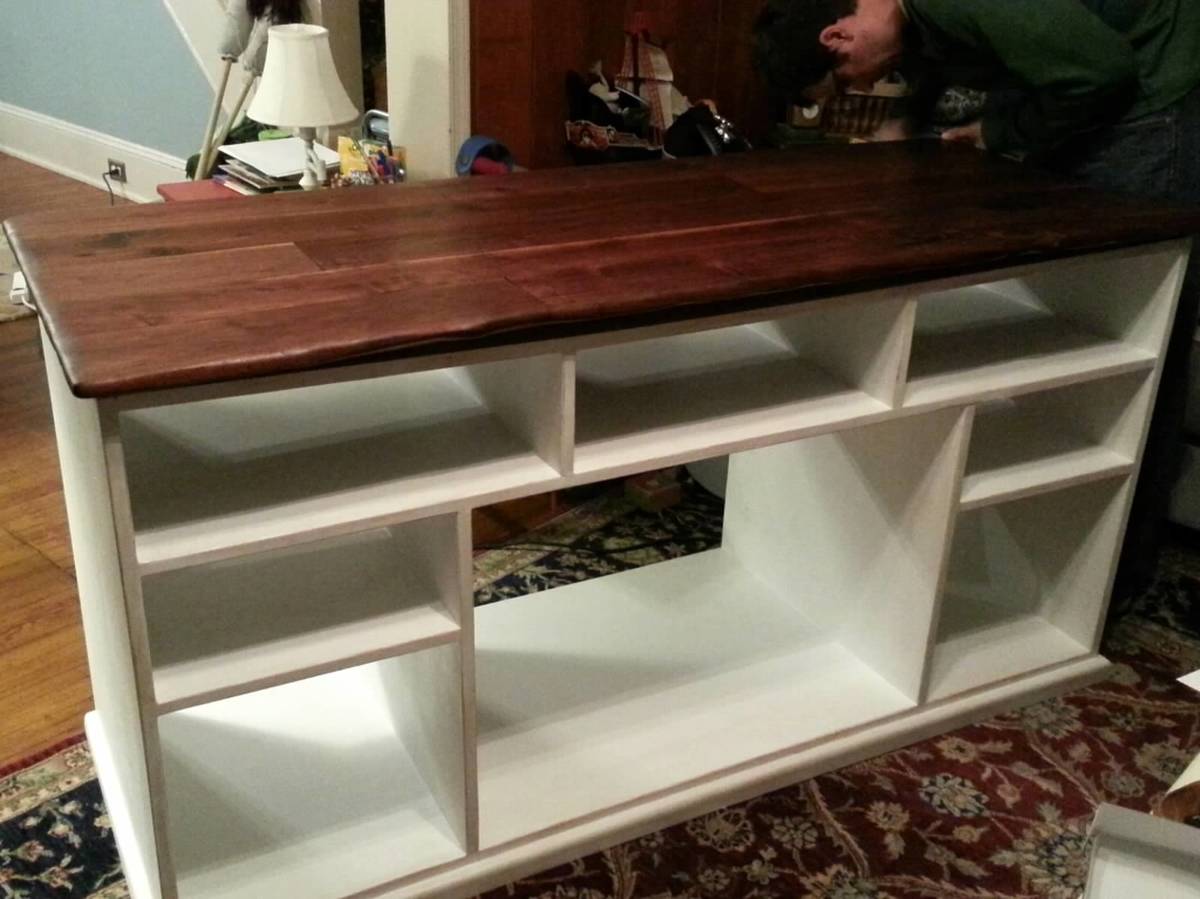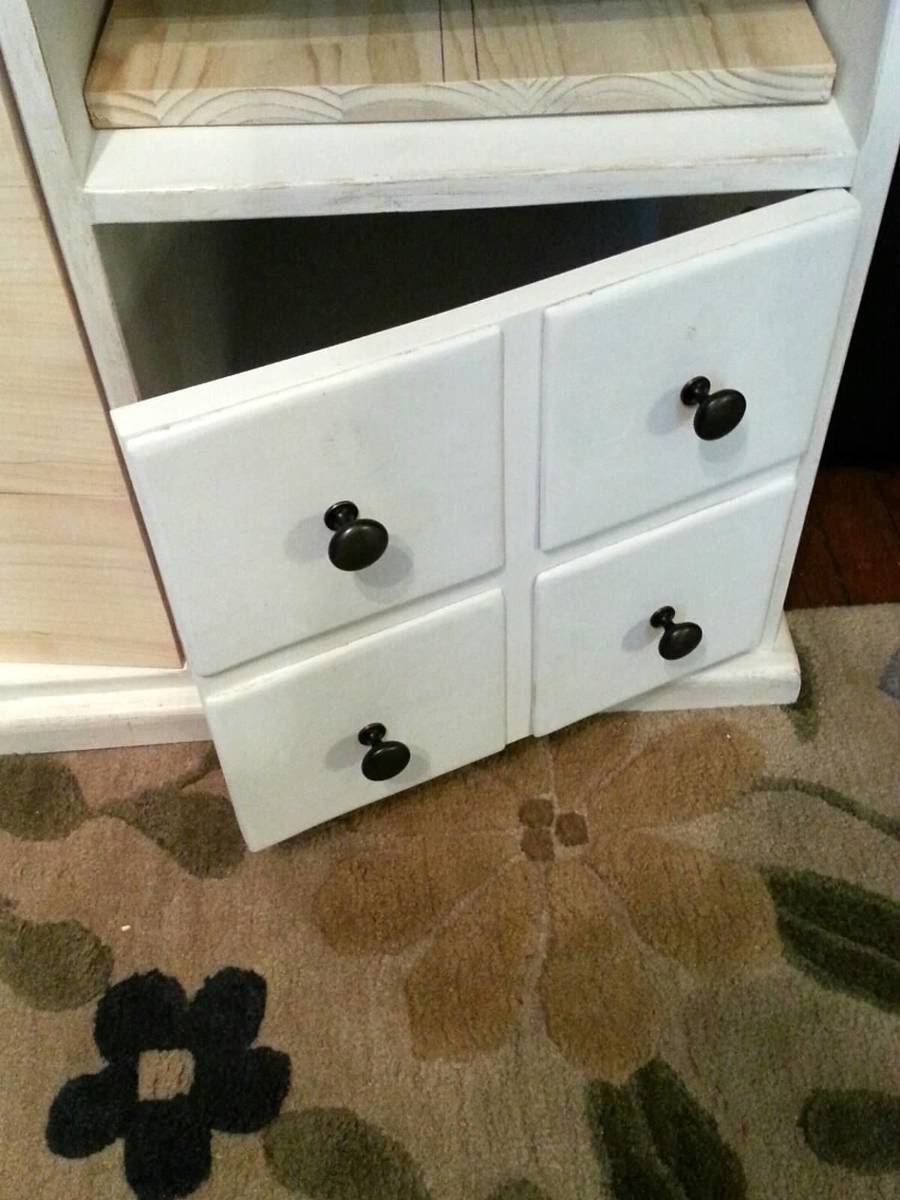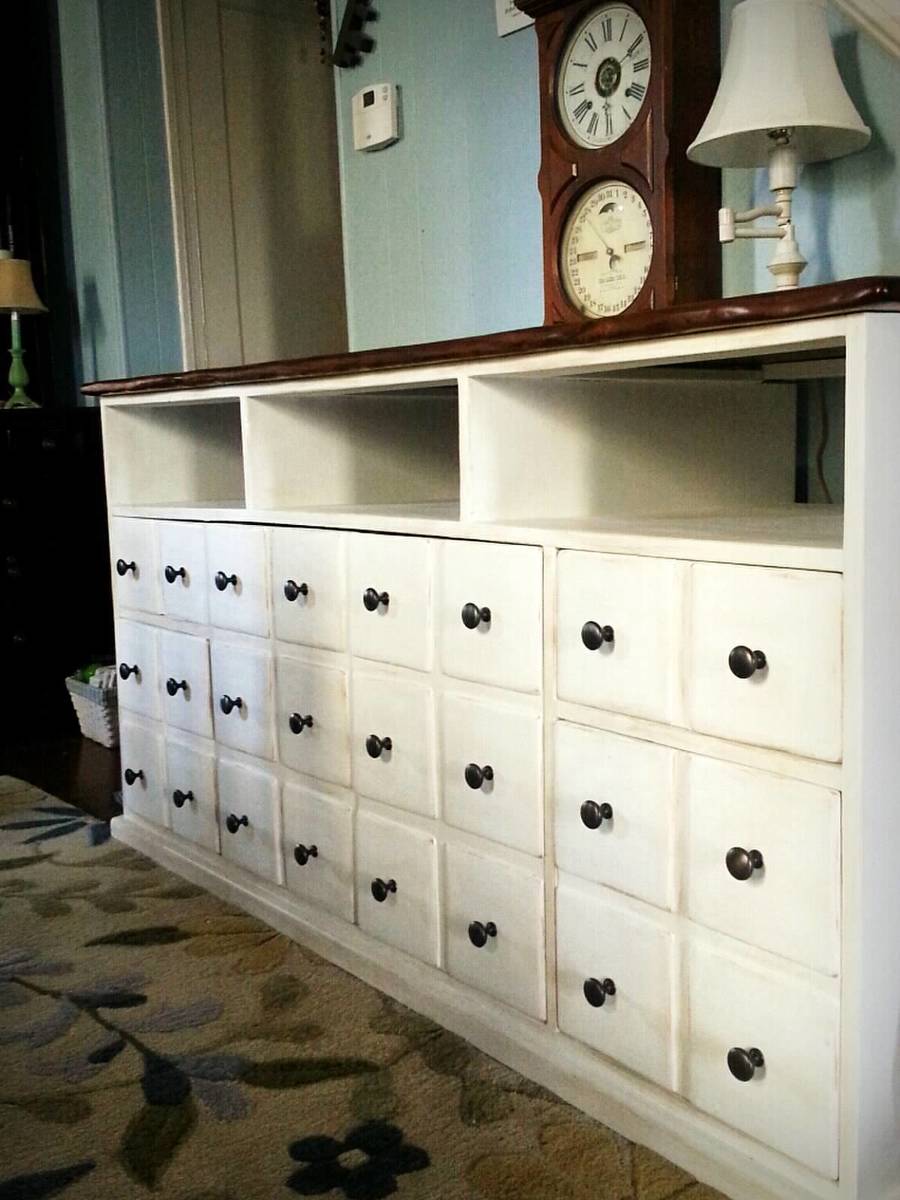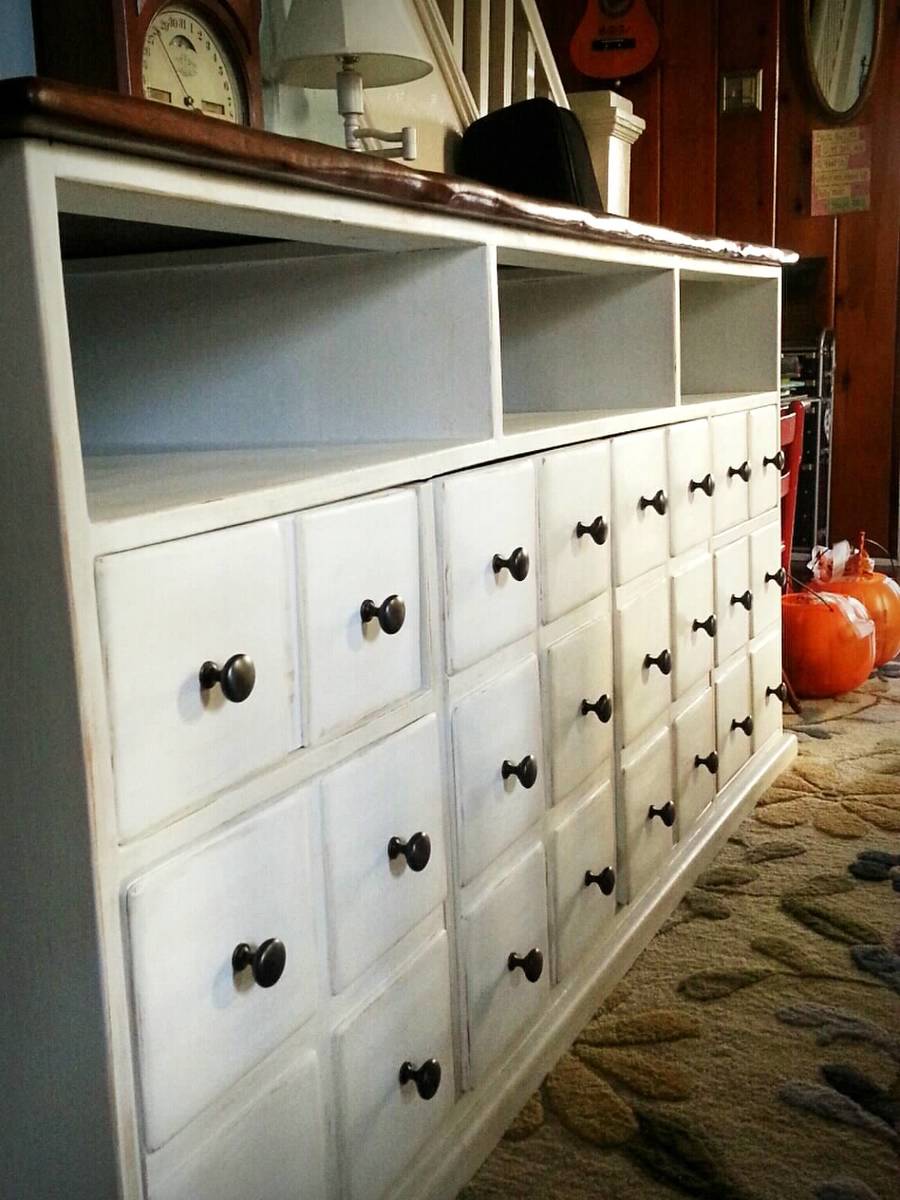 Estimated Time Investment
Week Long Project (20 Hours or More)
Finish Used
Printer console, storage unit in 1st floor
Recommended Skill Level
Intermediate