Men come in crates - who knew?
My crate is a gift for a friend, to be filled with manly foodstuffs, but in the mean time, the little 'un loved trying it out.
I didn't follow the plans rigidly, but I absolutely loved the idea and was inspired by all the great photos on this site. Mine looks the same from above and below, but the front and back side slats are attached to the lid while the left and right ones are attached to the box. Also, everything uses the same 18mm ply (what I had available!) which means you can easily lift it using the side slats, but lift the lid off with the front and back slats.
Enjoyed this project - will more than likely make others in the future. Maybe even spend a bit of time on the finish next time - the 'rough 'n' ready' look works well enough for this kind of project though, so it plays to my strengths!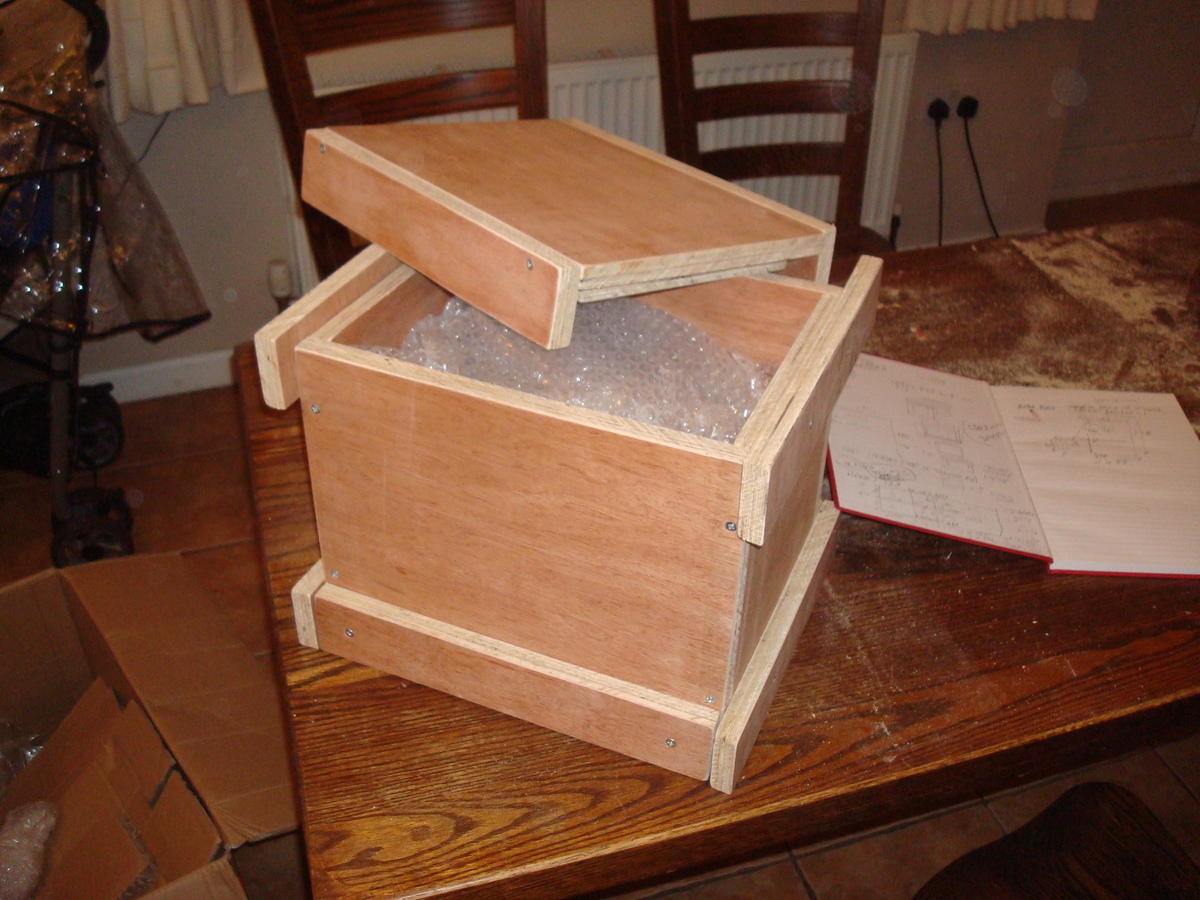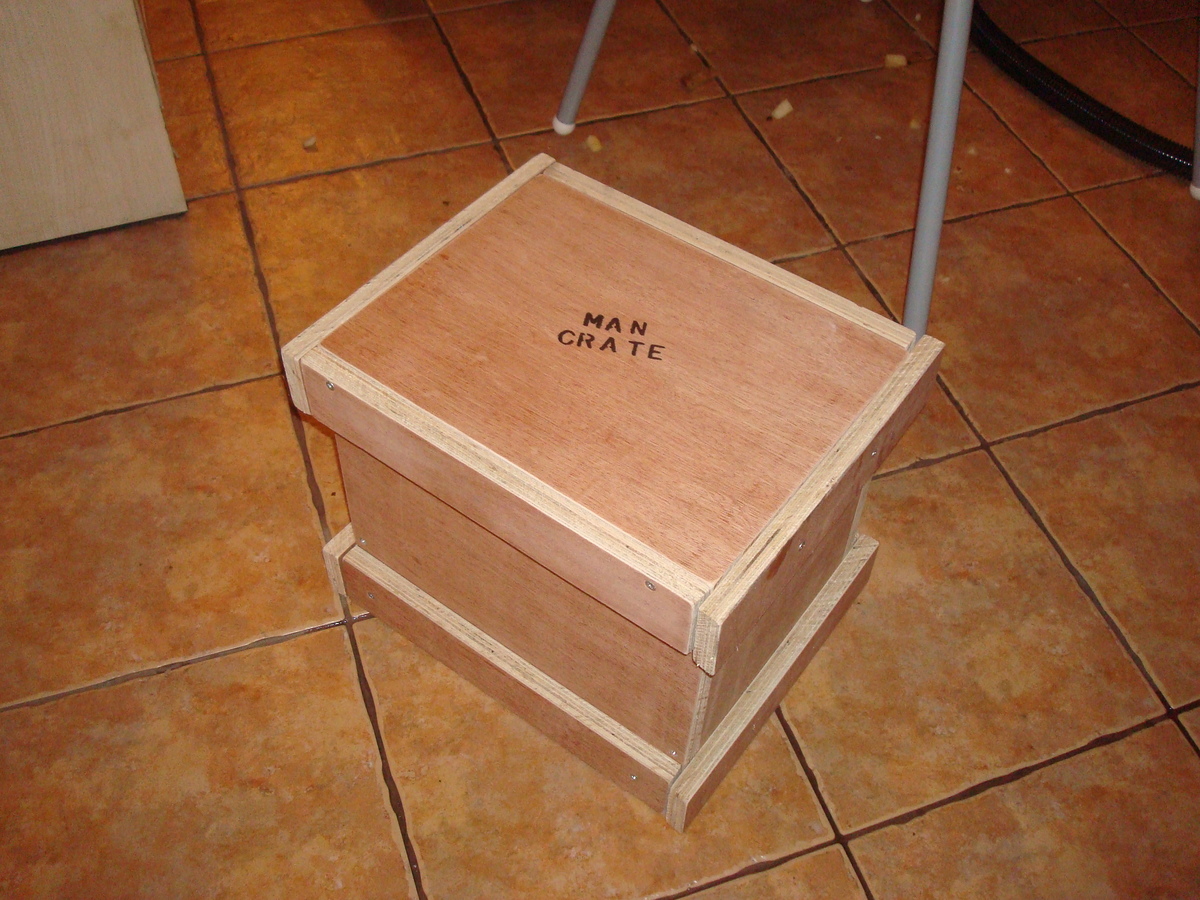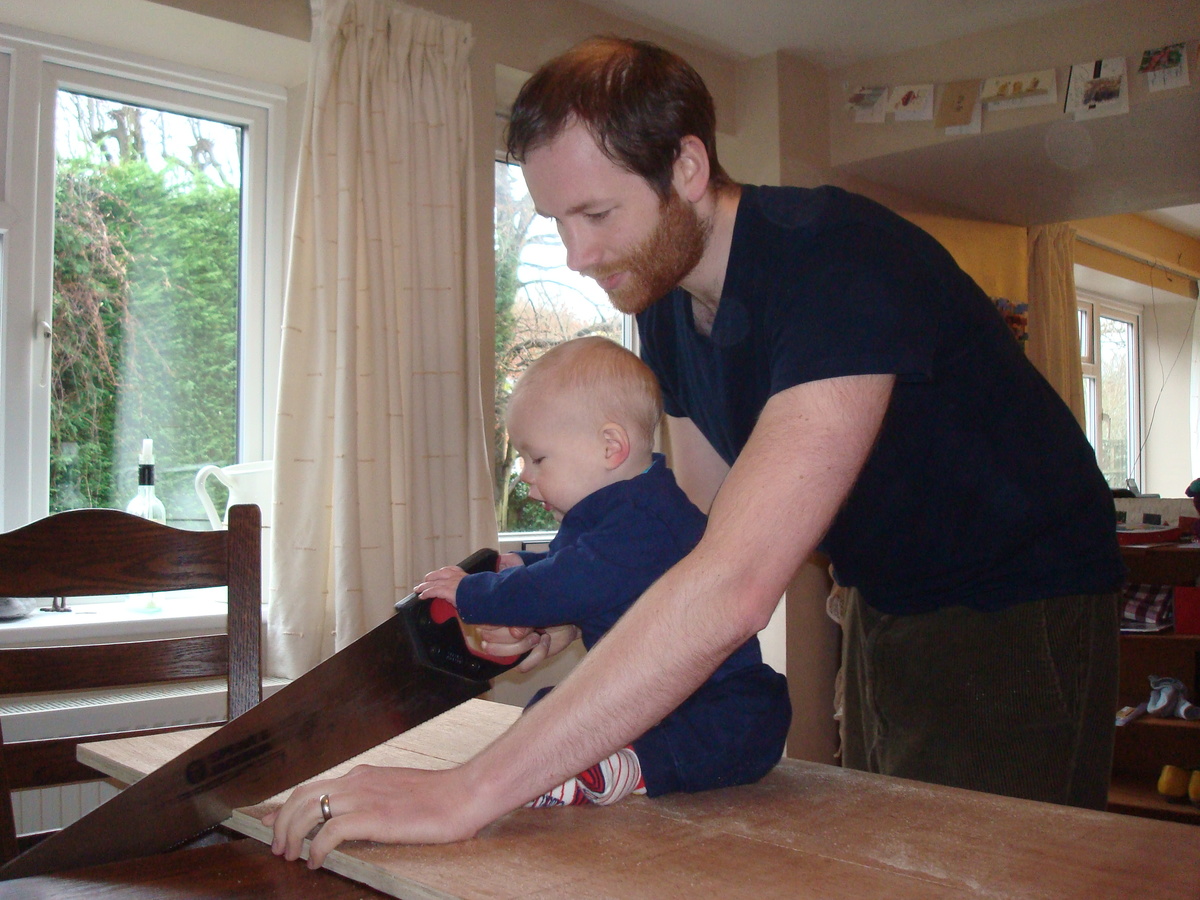 Estimated Cost
15 GBP (approx 25 USD)
Estimated Time Investment
An Hour or Two (0-2 Hours)
Type of Wood
18mm ply (11-ply). Probably Interior but good quality lamina
Finish Used
None on the wood. Briefly sanded, but no power tools used other than drill driver.

'Man Crate' lettering added with a sharpie and a template.
Recommended Skill Level
Beginner