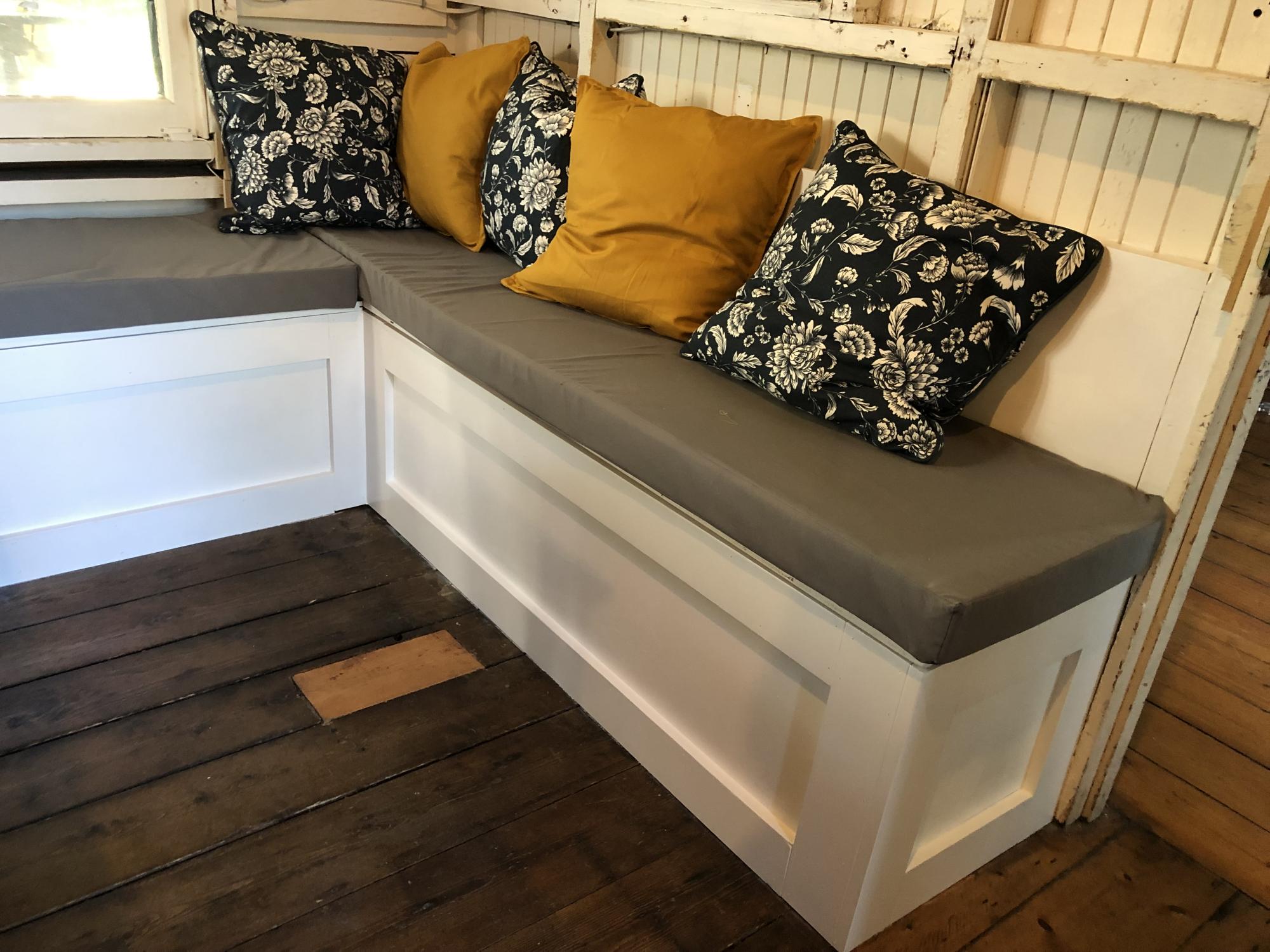 This is the first thing I built from your site. I used rainwear for the cushion so my grandkids can spill stuff and it won't stain.
This is in my 134 year old cottage. Really spruced the place up.
Thanks for having your site - love the projects on it.