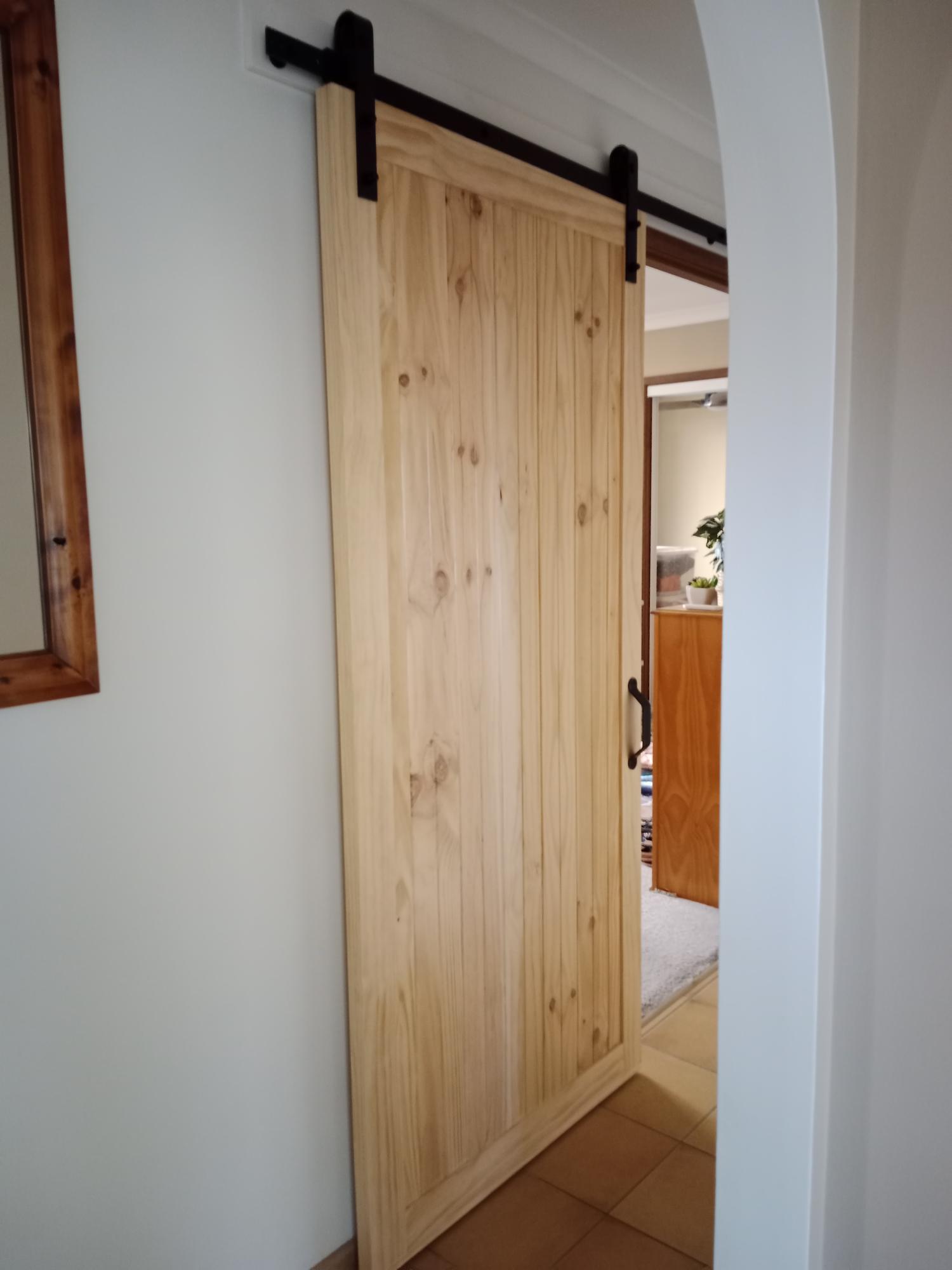 My wife wanted a couple of barn doors for the 2 smaller rooms in the house. This is the first one.
For the inner panel I used 12 x 12mm x 140mm tongue & groove boards glued back to back, 6 each side with one of them ripped in half with one half on each side so I had a square edge on the outside.
For the frame I used 89mm x 19mm pine glued back to back.
Finished with Cabots clear finish