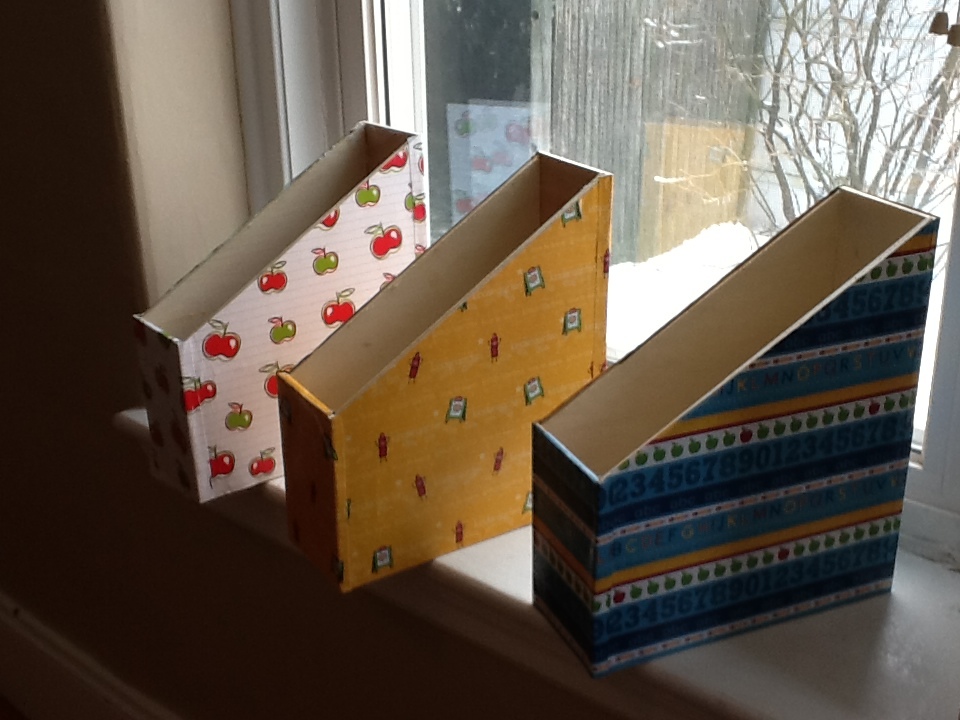 I was inspired to build a set of book boxes for my classroom after seeing Ana's plans for her Wood Magazine File. I'm currently using those cheap cardboard book boxes teachers can buy from those big teacher stores, but they're starting to fall apart after only 2 months! I'm trying to use only scrap wood, but I'll probably be forced to go out and buy another sheet of plywood soon.
I covered them in scrapbook paper I found on clearance at Michaels and used Mod Podge and nails I already had. For the bottoms I used left over wood from making the Modern Outdoor Table which I have yet to post. So, these babies have only cost me a little over a dollar to make. I'm not sure how long the decoupaged paper is going to last with 5 year olds. My roommate suggested using fabric instead and I think I may do that with the remainder wood I have.
*Tip: Make sure your cuts are straight because only the bottom piece of lumber can be nailed. You have to glue the other joints which can be tricky with funky cuts.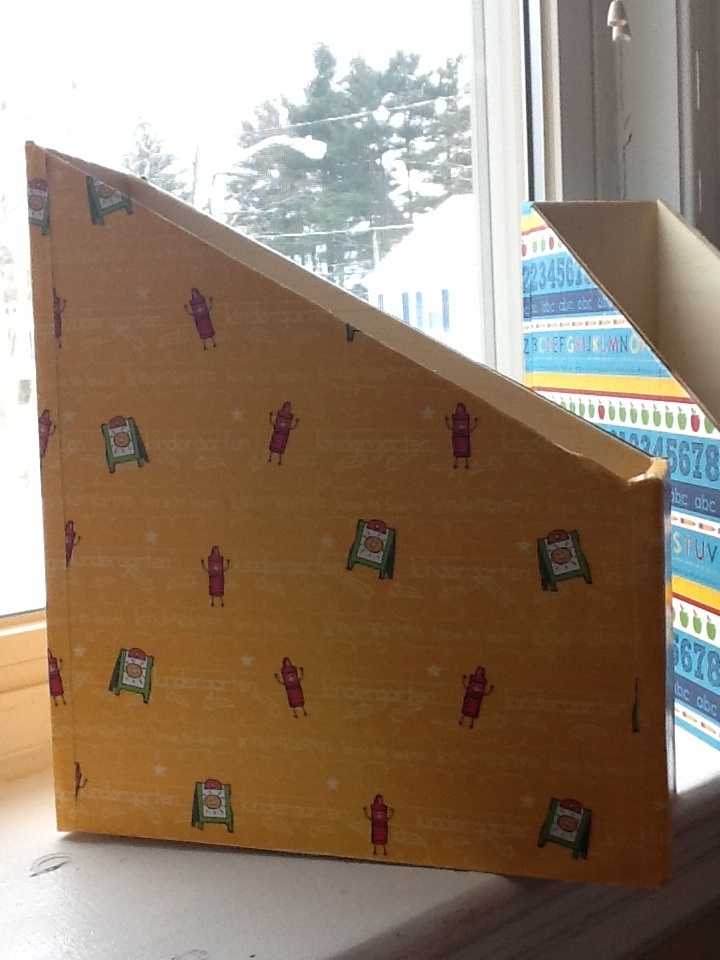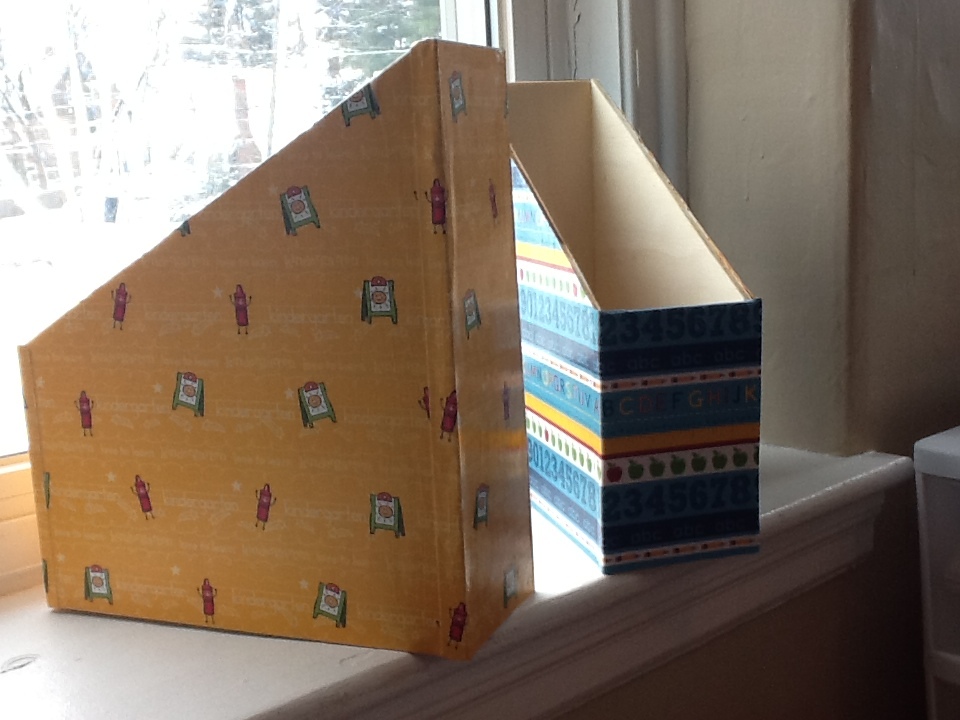 Estimated Cost
$1.25 if using scraps
Estimated Time Investment
Afternoon Project (3-6 Hours)
Recommended Skill Level
Starter Project