I fell in love with a set of bookshelves from a big box store (ahem, T@#get) but was disheartened to find that they would not help me get the corner shelf ordered to Canada from their website.
With inspiration from Ana, I decided to design and build the whole thing myself. It cost 1/3 the price, and as my first wood project, I'd say it turned out pretty well.
I made my design to work best with the wood available local to me, and to fit specifically in our room. The biggest challenge wasn't wood-related at all, but was actually dealing with the electrical outlet that I needed to attached to the base of one shelf.
Check it all out at my blog; http://projectjumanji.blogspot.ca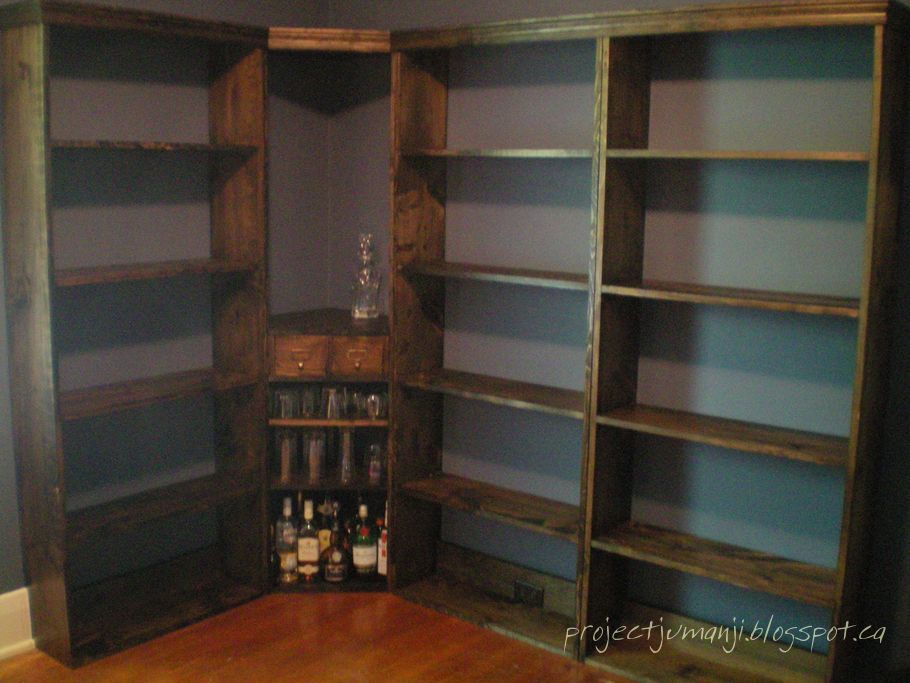 Estimated Time Investment
Weekend Project (10-20 Hours)
Type of Wood
pine shelving
Finish Used
Minwax Jacobean
Recommended Skill Level
Beginner