We built a toybox for our son and discovered that he isn't quite tall enough yet to really get into it. So, to remedy the problem I put together a stool for him. I modified the "simplest stool" plan to make it short and wide. Perfect as a little boost to get into the toybox. We also use it in the bathroom as a little step stool for the sink.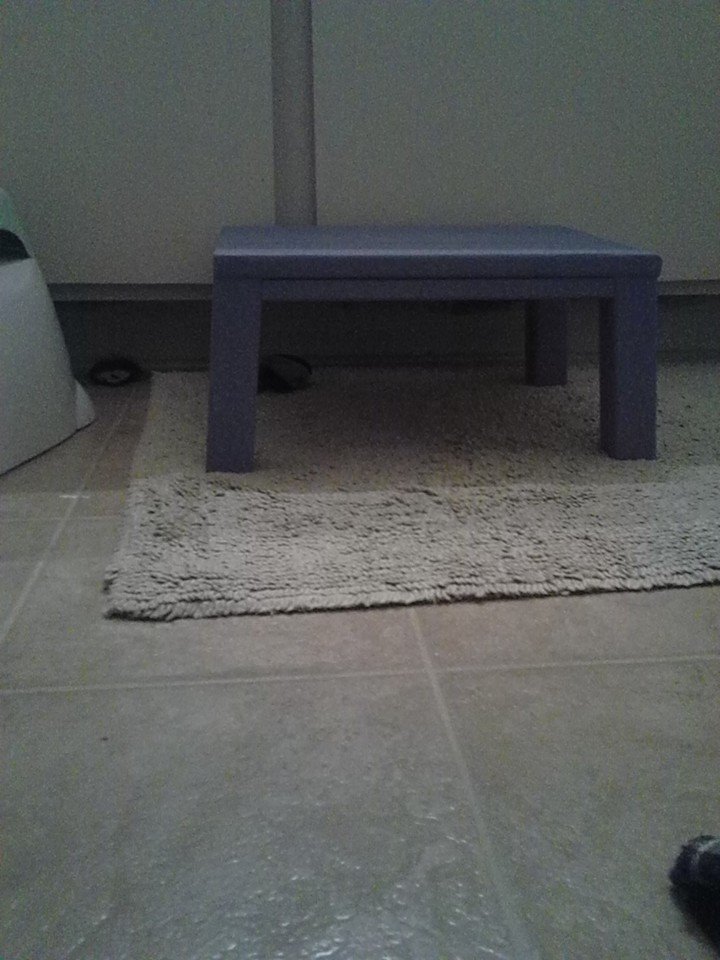 Estimated Cost
used scraps from the toybox (one 1x4 and one 2x2 if buying new) under $7
Estimated Time Investment
An Hour or Two (0-2 Hours)
Finish Used
Painted it with leftover chalkboard paint and covered with a clear coat to give it a finish like a regular paint.
Recommended Skill Level
Beginner