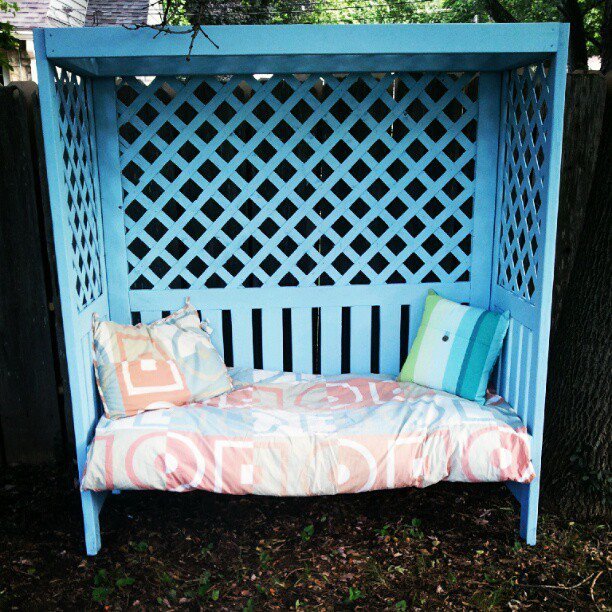 This was not built using one of Ana's plans. I have a book of 2X4 projects that my daughter gave me and actually got me started woodworking. This beauty was one of the projects. It was easy to build and easy to put together but not easy to paint. The lattice was the cheapest she could buy and was "furry". I tried sanding which took forever but it was still a mess to paint. I am including the link to the plans: http://woodtools.nov.ru/projects2/WoodPlan/lattice-bower.pdf
If you build this be sure and sand and paint before putting together-it's so much easier.
It looks amazing in her backyard and she is loving it.
Estimated Time Investment
Weekend Project (10-20 Hours)
Finish Used
I used 2X4s and lattice. If you can afford the better lattice-do it! We just painted it with an exterior flat paint.
Recommended Skill Level
Beginner