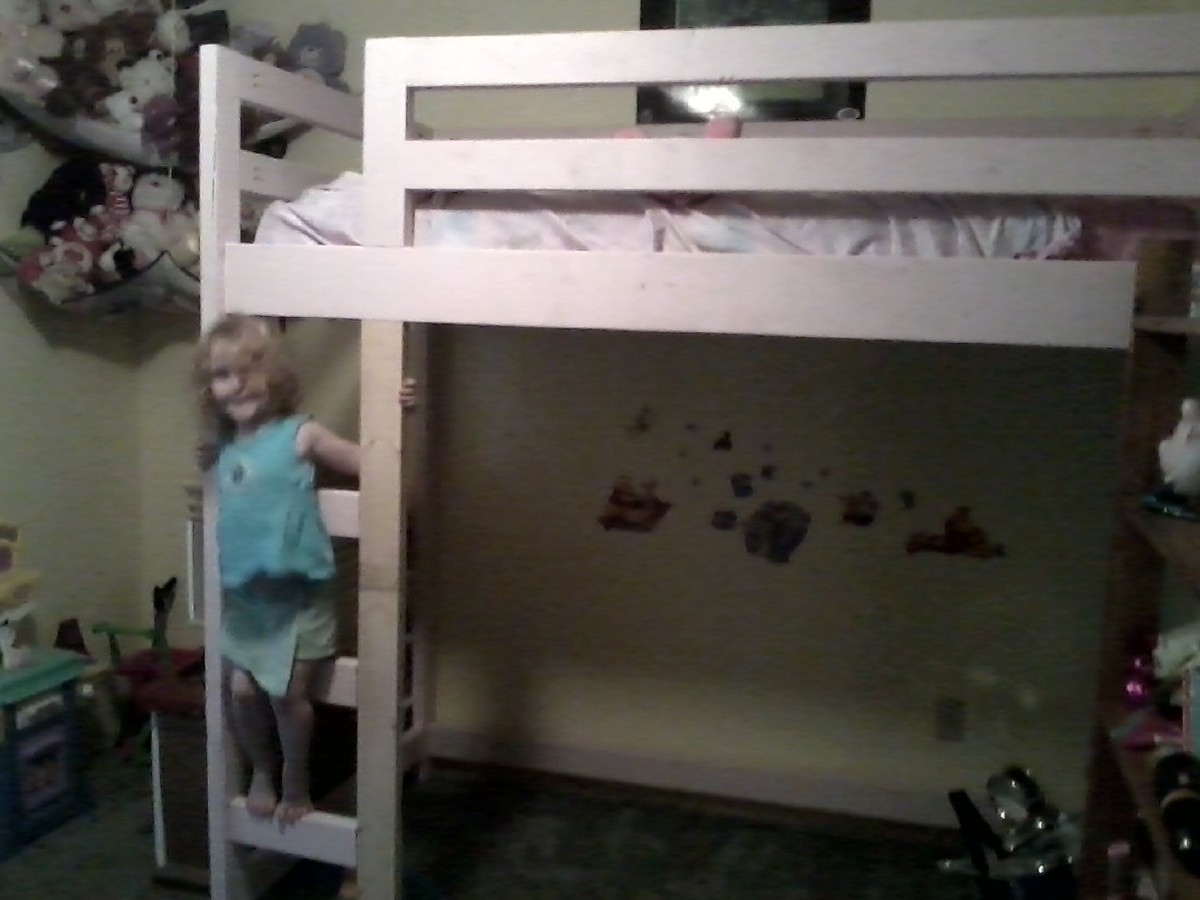 I decided to make this bed when my little girl decided that she didn't want a little girl bed (toddler size) and wanted a big girl bed. Because of the size of her room and the fact I wanted her to be able to move the bed to a different wall if she wanted to in the future I added a front ladder rather than on the end. I also added 6 inches extra clearance under the mattress and 2 inches to the side railing height so she could have a pillow top mattress in the future.
As you can see in the second picture I was up there with Hannah so I know it can easily handle the weight.
In Ana's description it talked about the kids playing by themselves and not wanting to come out of the room. Well it's the truth. Hannah has been in there the majority of the time since we finished it yesterday afternoon. The first words out of her mouth this morning were "Momma thank you for making my new bed." Made all the work so worth it!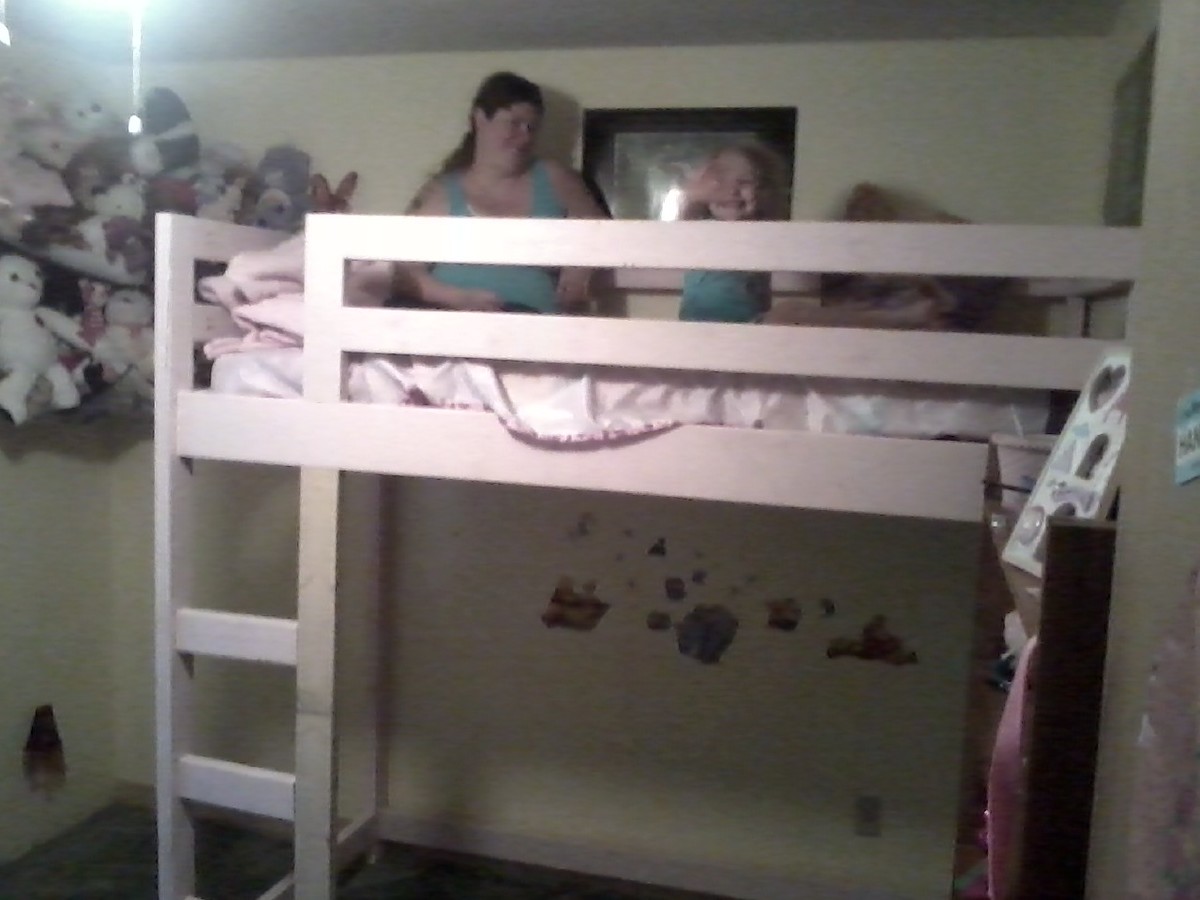 Estimated Time Investment
Day Project (6-9 Hours)
Type of Wood
construction lumber
Finish Used
Painted. I only did one coat, without primer, so you can still see some of the wood grain.
Recommended Skill Level
Beginner