I'm a beginner at this, so for the most part I followed Ana's plans to building the Camp Loft Bed with Stairs. I made a few tweaks, including adding a slide to the front, putting the stairs on the other side, raising it by 7" (since there is a toddler bed underneath), and using hemmed shower curtain to create a fort underneath.
I made all the cuts with a miter saw and sanded all the wood down. I then glued and screwed the stairs, platform, and end pieces together. All the wood then got 1 coat of primer and paint. Then on Christmas Eve the bed was assembled in the kids' room. The sanding, priming, and painting took the longest. Cutting it and putting it together didn't take long.
For the railings, I did all screws from the outside to give a stronger hold than the pocket holes, and used 3 3/4" screws for the weigh bearing pieces. I counter sunk all the screws and added buttons to cover them (not yet painted in the photos). I also mounted the 45 degree 2x6 cuts in the 4 weight bearing corners to add extra bracing (not pictured). To brace the slide, I glued and bolted a 4x4 on the front of the bed. The curtains are just 2 off the shelf shower curtains that got hemmed to the correct height, and then were mounted using small teacup hooks. I plan to add an eyehole to each side, so they can be pulled back and hooked open.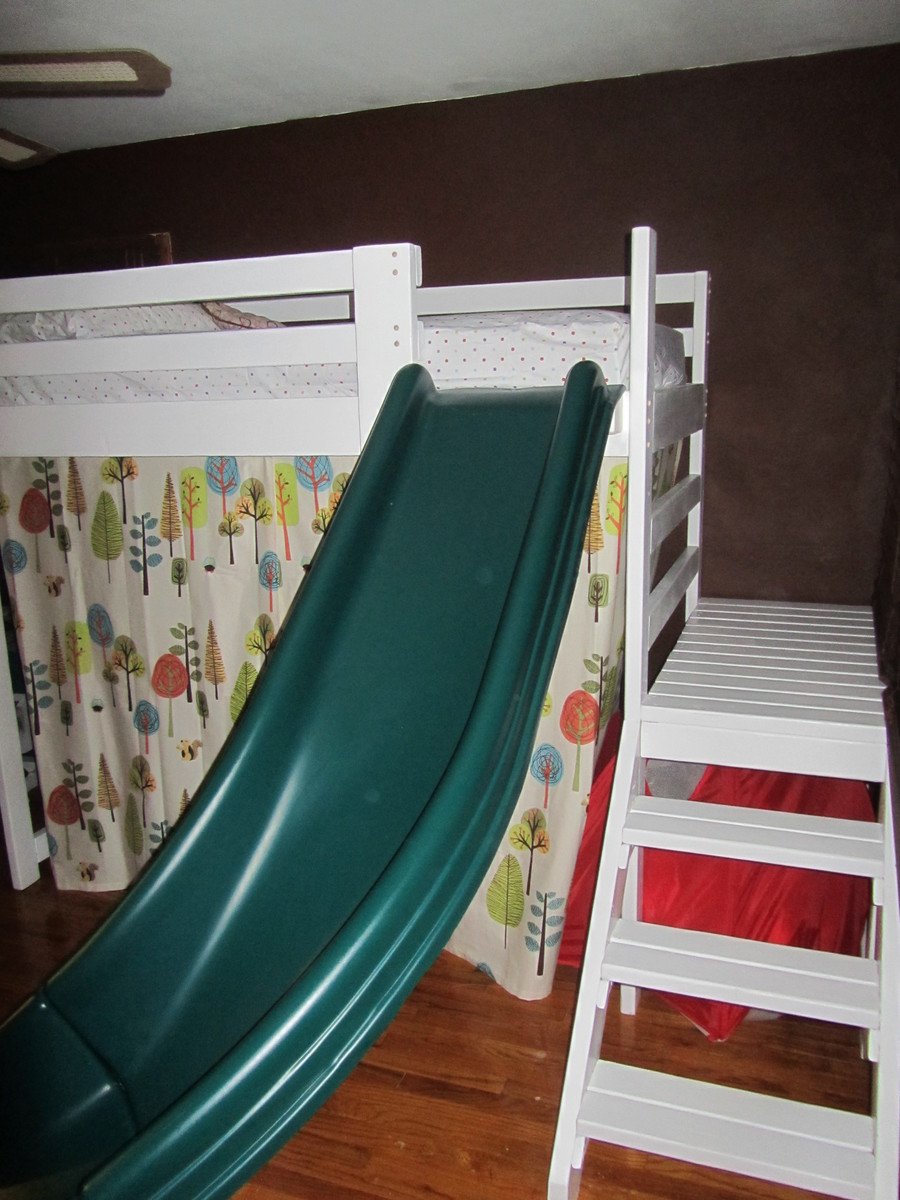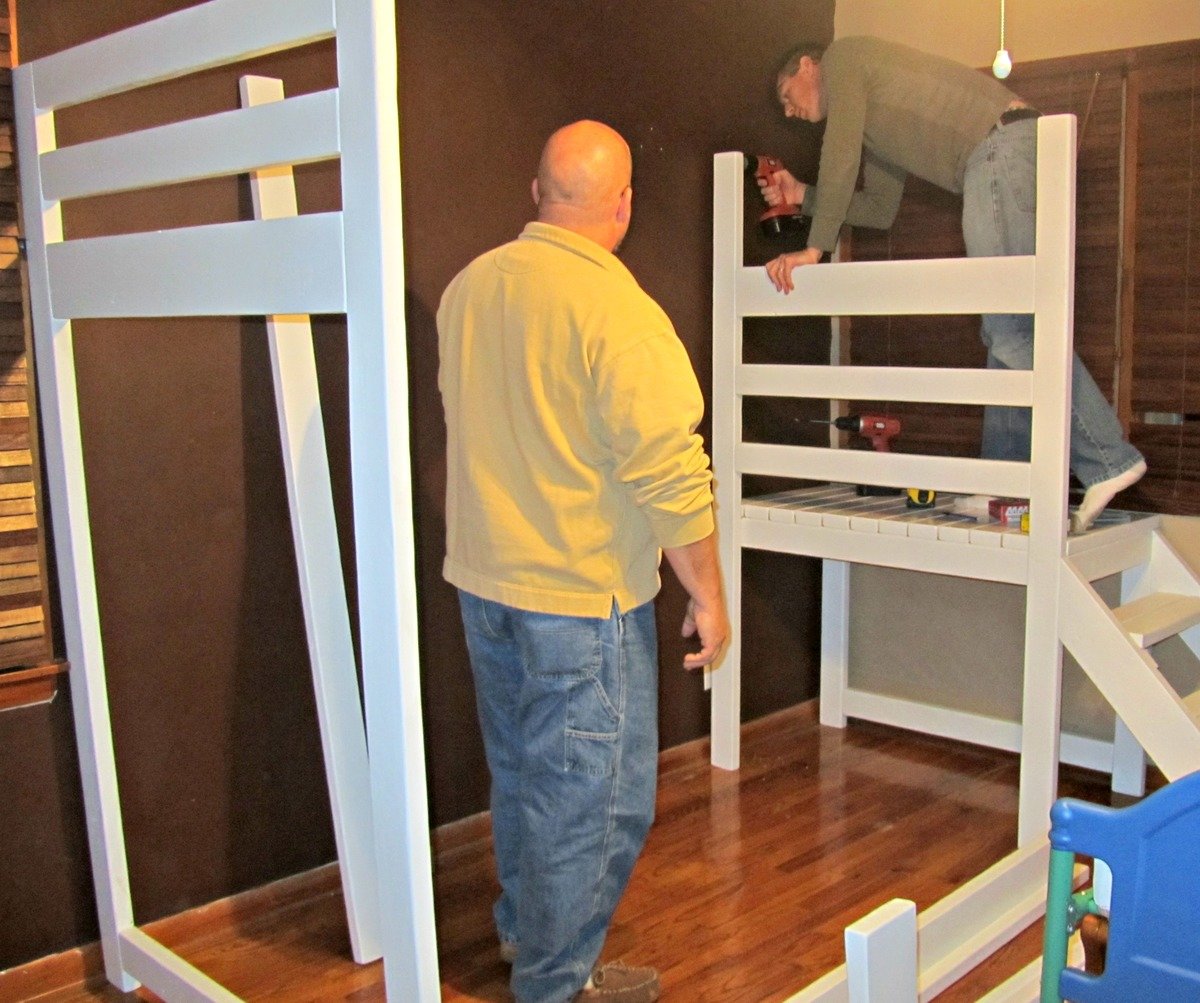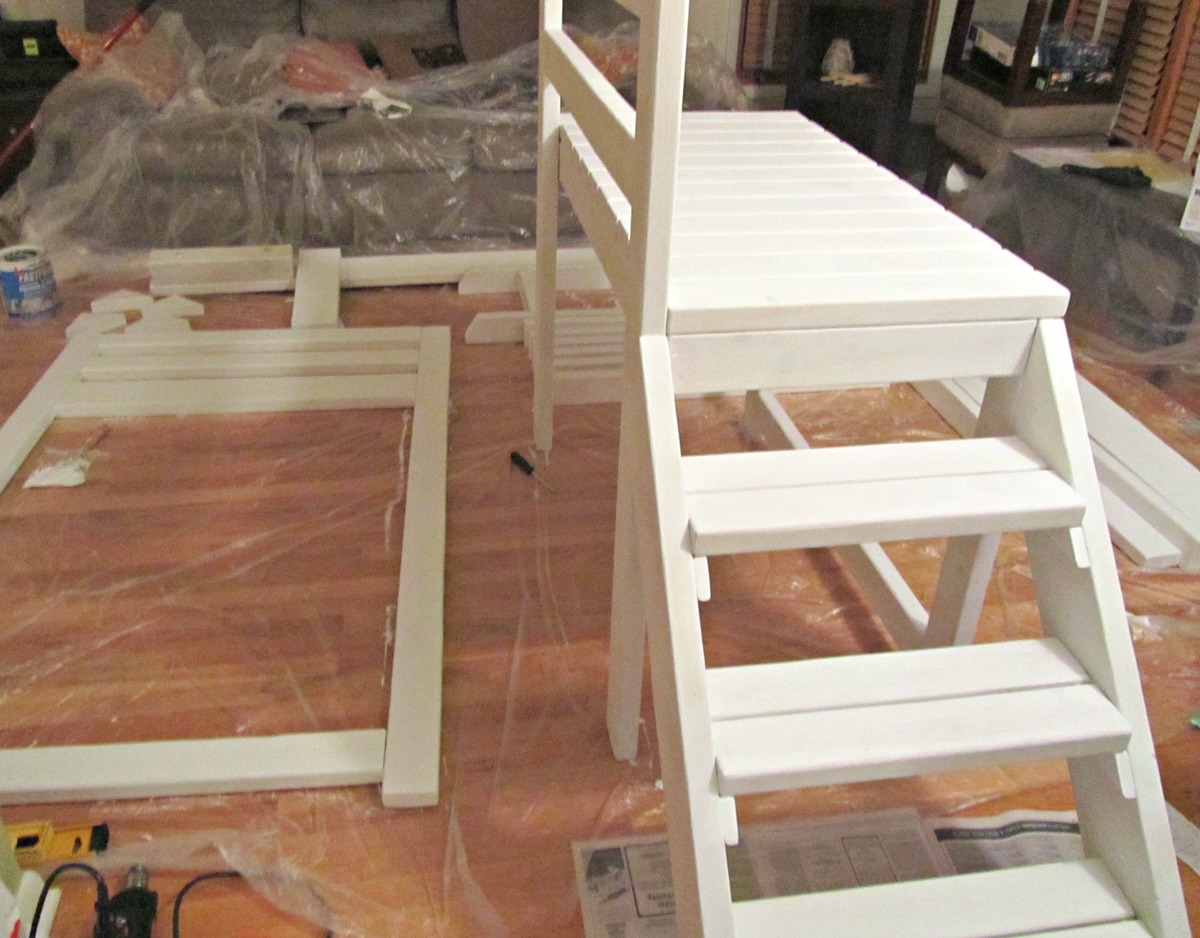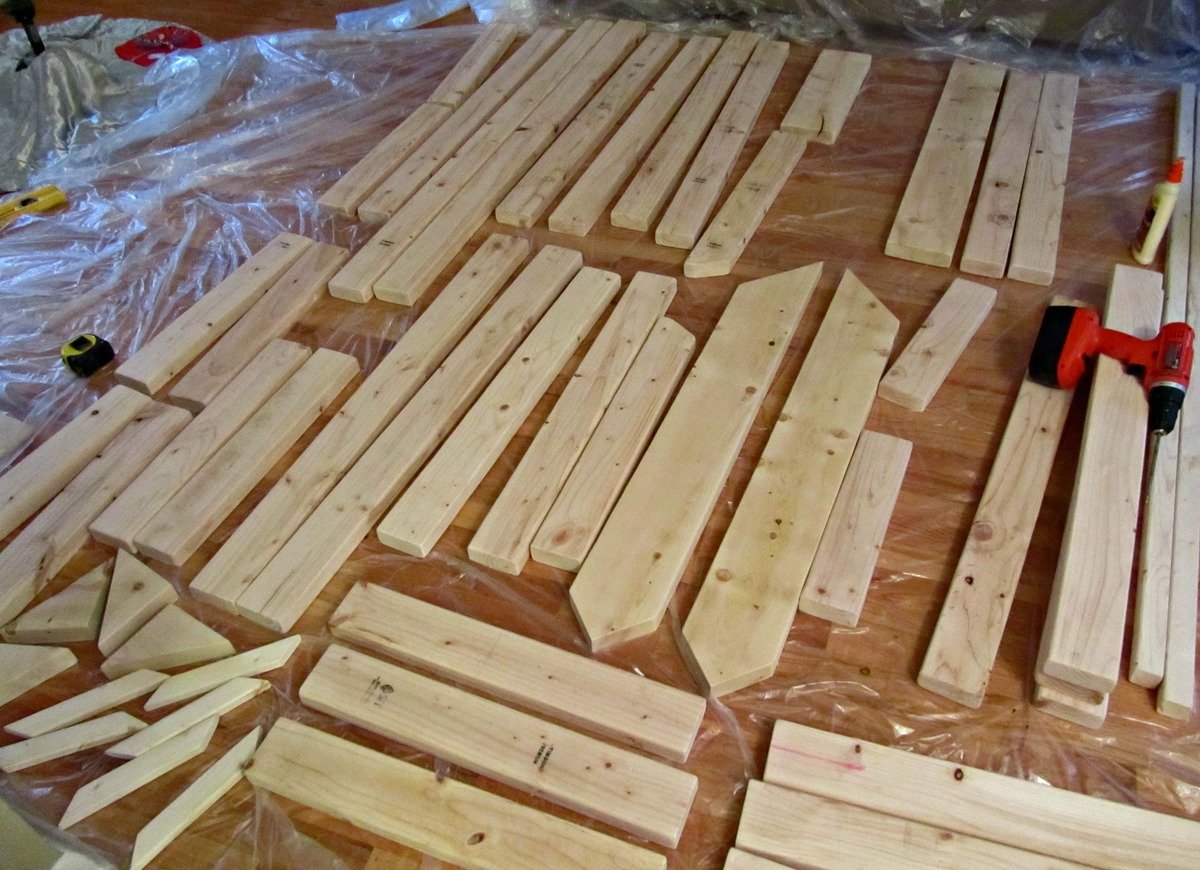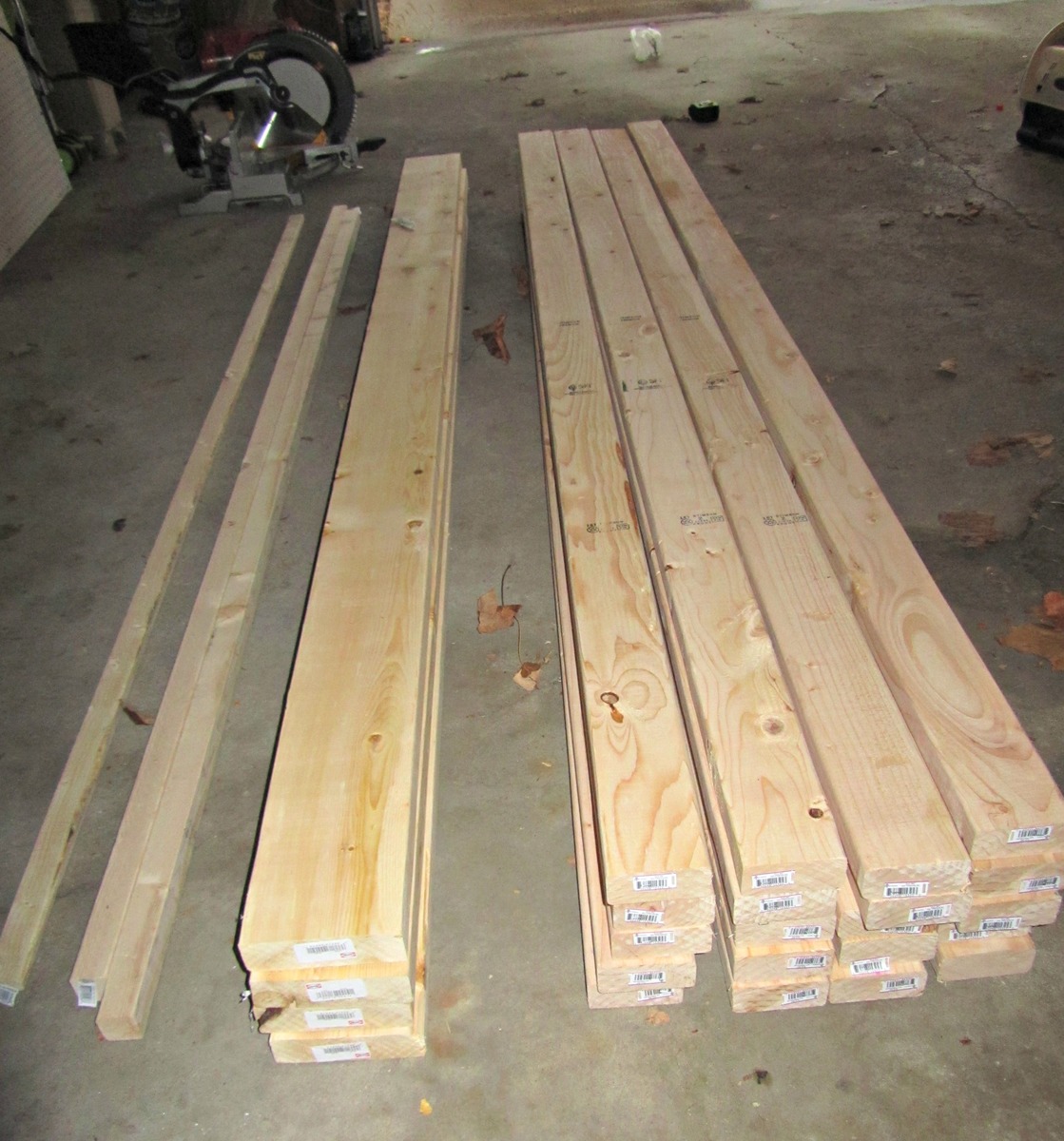 Estimated Cost
$150 (all material except slide and curtains)
Estimated Time Investment
Weekend Project (10-20 Hours)
Finish Used
Primer and 1 coat of ultra white semi-gloss paint. For the most part it was painted prior to being fully assembled. Only the parts that were glued were put together before being painted.
Recommended Skill Level
Beginner