Until now I've been doing the majority of my project cuts with my $30 jigsaw. Yes, it took about ten times as long as yes it was not quite as accurate so I ended up putting more time into sanding to clean things up after but I just didn't feel comfortable using the circular saw.
Well, I've got a list a mile long of things I'd like to build so it's time to  put on my big girl panties and get comfortable with the circular saw. So...I read a ton of tips and tricks online and saw a number of different guides.
Taking a little from a few different pictures of guides and using the scrap wood from an old dresser, I put this together. I clamp it to the top of my work table and go to town. I love it and now feel comfortable using the circular saw. I'm sure it's helped me make more accurate, straighter cuts than I would otherwise have made too.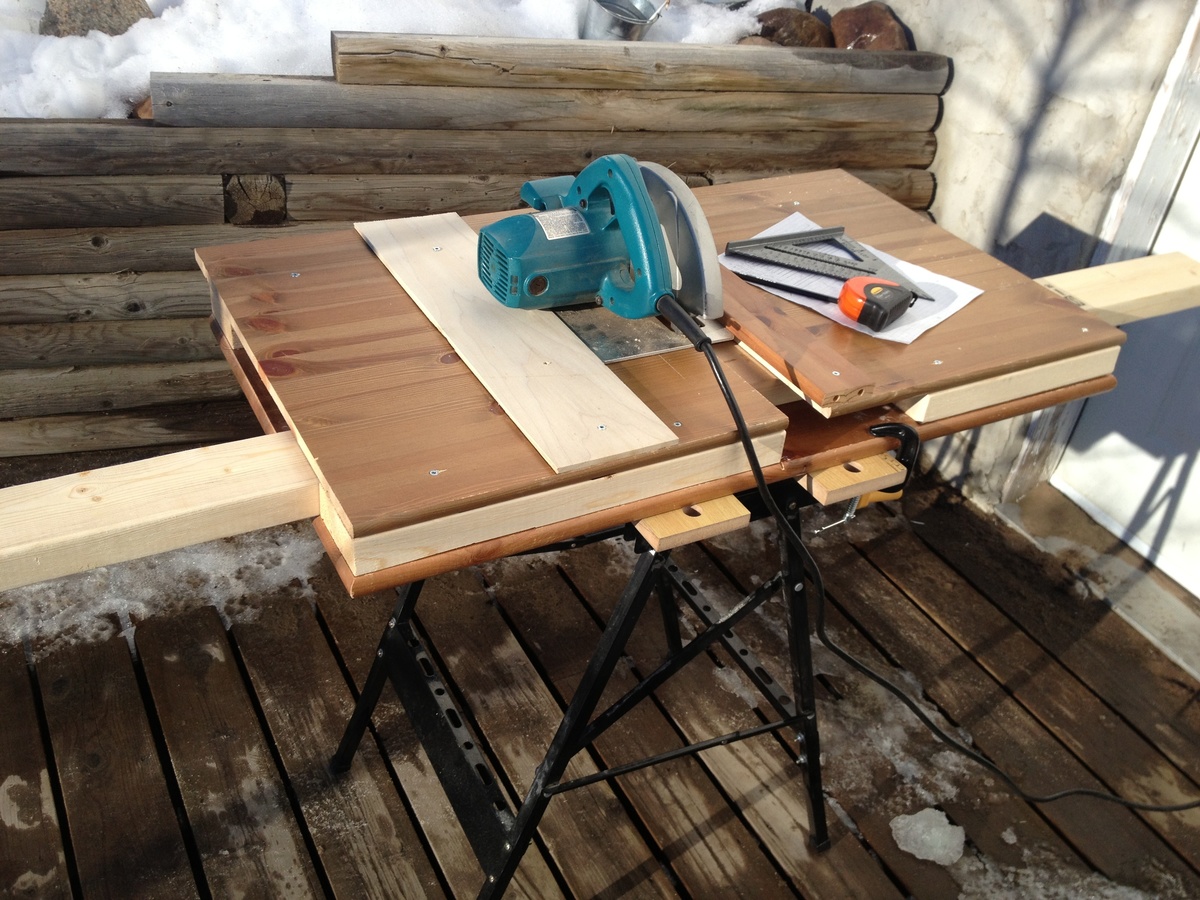 Estimated Time Investment
An Hour or Two (0-2 Hours)
Recommended Skill Level
Starter Project