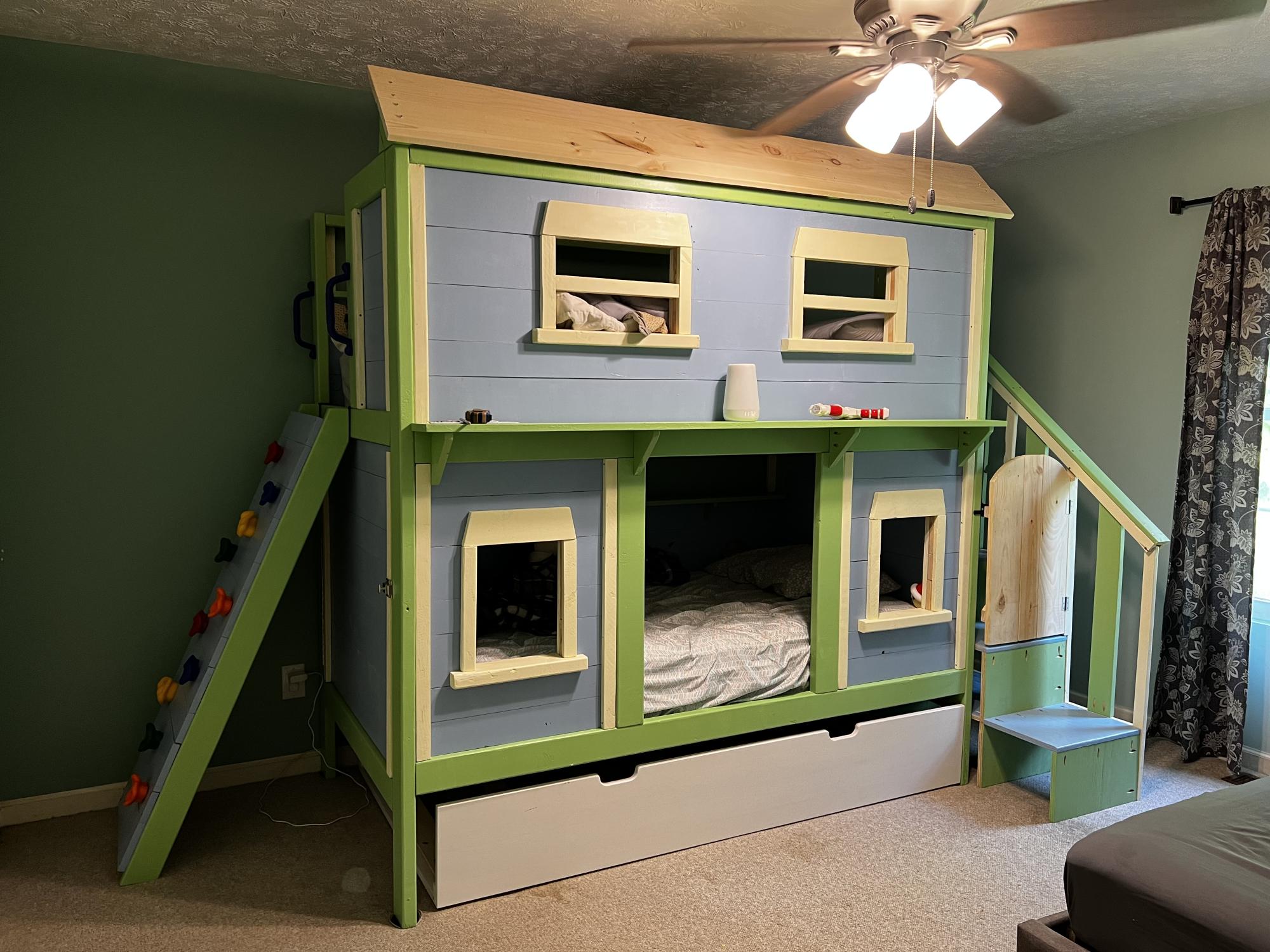 My oldest boy has been begging for Bunkbeds. With his birthday coming up, I searched to purchase some bunks. I didn't really like what I found and remembered this site. I fell in love with the sweet pea bunk bed and knew I had to make it for my boys.
It took about a month for me to complete. But I was working about 3 hours daily. One during nap time and two after bed time.
Overall, the plans were very clear. There was one part I can't remember where the measurement was wrong. Definitely read the plans to make sure. I'm sorry I can't remember where it was at the moment. These beds are awesome! They are so cozy and fun. Both of the boys love it and my oldest definitely thinks I'm the best mom ever! Thank you for the free plans!