I gave away our piano and needed something to fill it's spot. I also needed some storage. I knew right where to look and eureka!! there it was, the Simple Rustic Modern Console plans.
It was inexpensive, easy, quick and perfect!! I modified it to the height I wanted and added some dividers for baskets and a bottom shelf as well.
Loving it!!!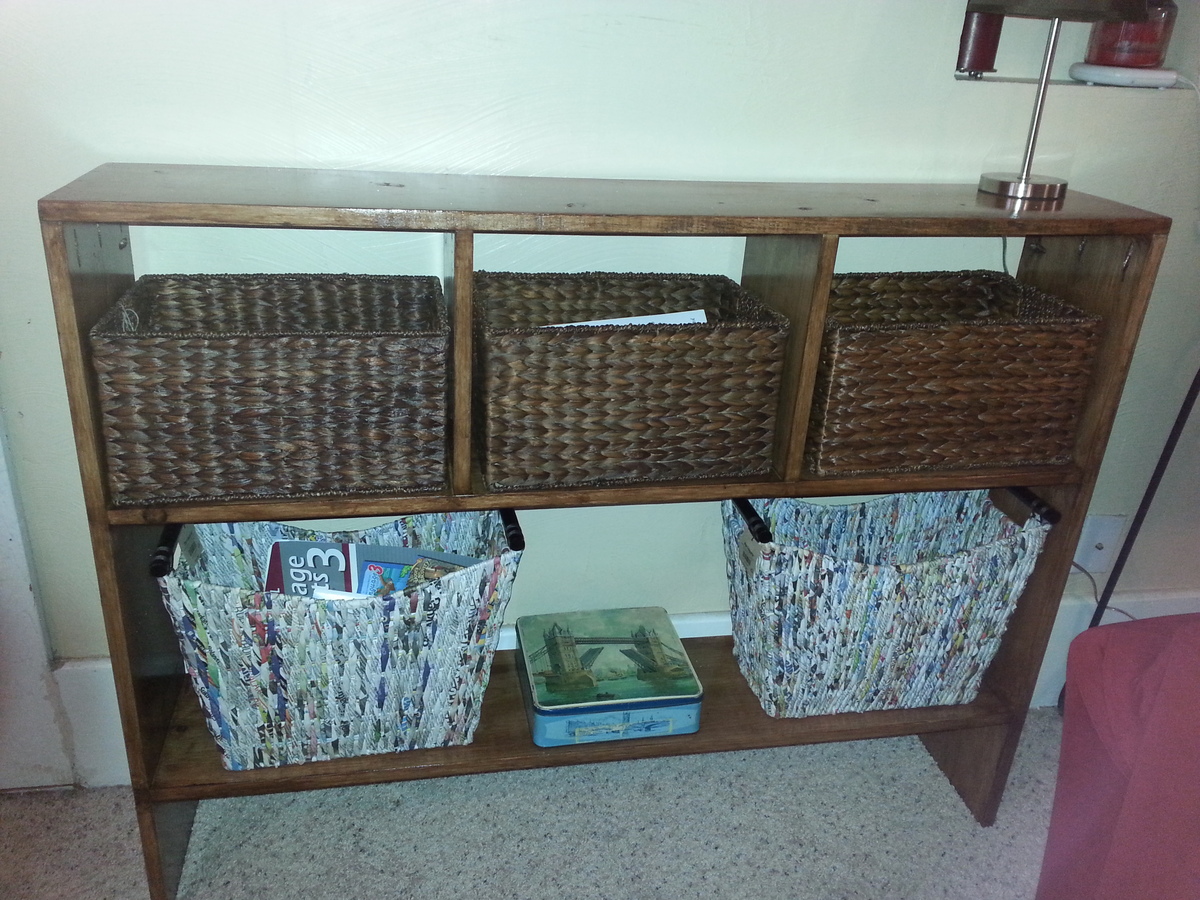 Estimated Cost
30.00-40.00 depending on the size you need
Estimated Time Investment
Day Project (6-9 Hours)
Finish Used
I used Minwax Polyshades but I hated the way it gooped up in spots. I had to sand and redo but in the end was satisfied with the way it turned out.
Recommended Skill Level
Starter Project