I used the Counter Height Garden Boxes 2 feet x 4 feet plan (http://ana-white.com/2012/11/plans/counter-height-garden-boxes-2-feet-x…) but decided to make the sides 12 inches high versus the 8 inch in the plan.
I decided to use two layers of weed control cloth on the bottom which I used a staple gun to attach. I then used 7 evenly spaced 1x4's for support. I then layered old newspaper on top of the weed control fabric. Filled the planter with 2 large bags of Garden Soil from Home Depot, and finally put down a 2-3 inch layer of mulch to help with moisture control as I am in Florida and the sun dries plants out quickly. I do plan on running a timed drip line irrigation to the planter this winter.
Since Cedar is very hard to find here, I opted for pressure treated wood. For those concerned about using pressure treated wood in gardens I offer this for you to read (http://www.thesurvivalistblog.net/is-treated-lumber-safe-for-building-r…).
When all else was done I planted Basil, and 2 types of Tomatoes (Roma & Cherry). The planter has been such a success I am planning to build several more this winter.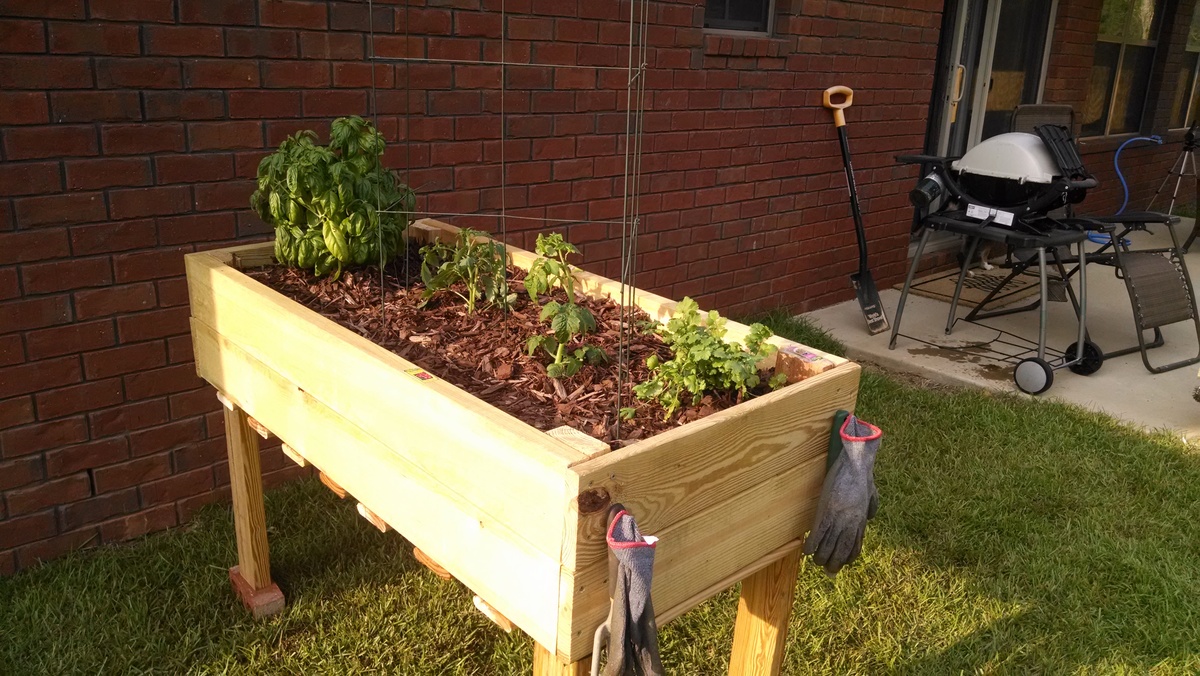 Estimated Cost
Total cost was less than $50.
Estimated Time Investment
Afternoon Project (3-6 Hours)
Type of Wood
Pressure Treated
Recommended Skill Level
Beginner