Found the writting desk on an online yard sale site for $25. Desk is all wood except the top which is wood with a laminate overlay. The top had severe water damage and could not be reused. I used 1 x 4 pine furring stipes to make a new desk top and frame out the drawer which was originally a key board tray. The paint used is Behr paint and primer flat Shadow Mountain. After the paint set for 48 hours I used a cream wax to protect the finish.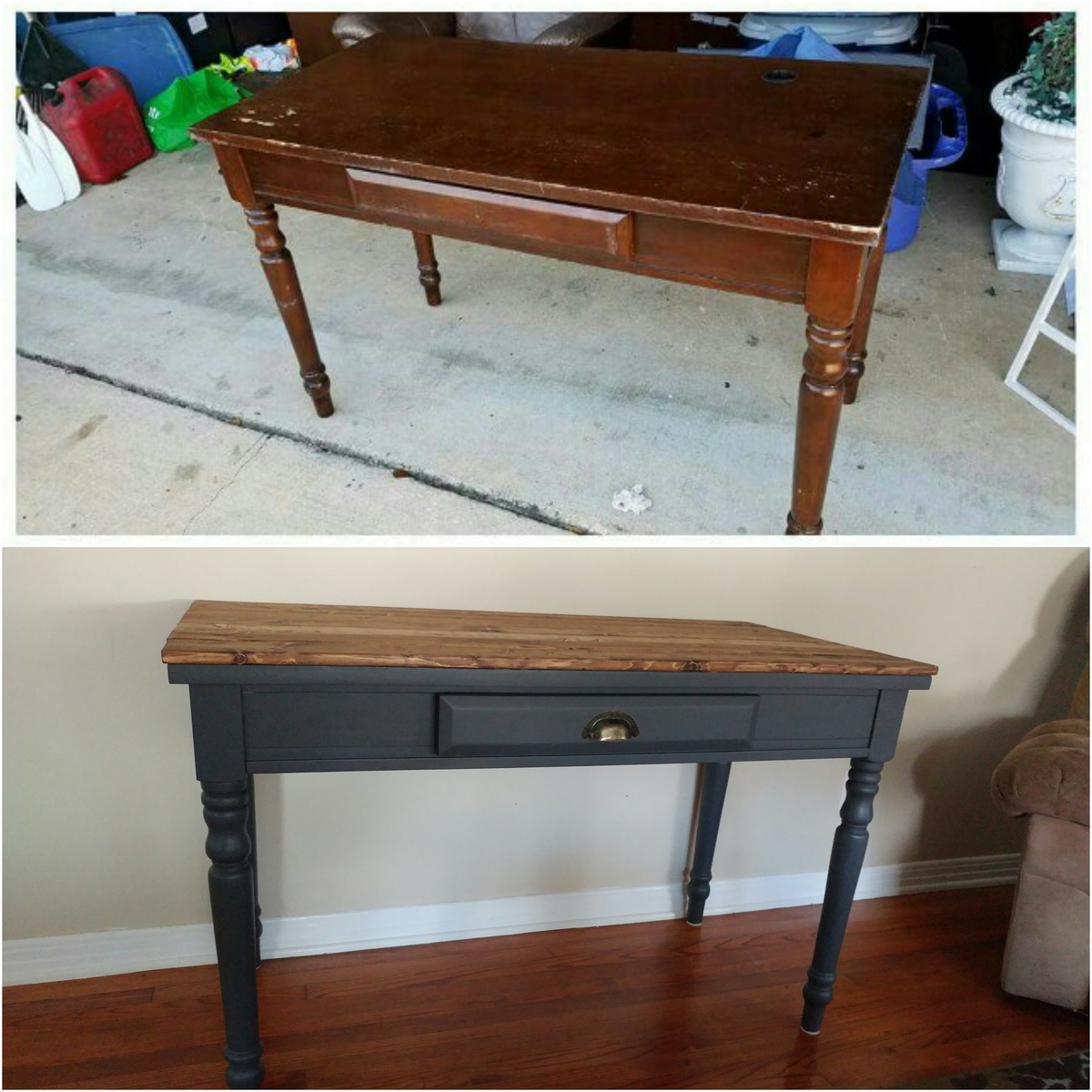 Estimated Cost
$75 total including the purchase cost.
Estimated Time Investment
Day Project (6-9 Hours)
Finish Used
Behr paint and primer flat finish; Shadow Mountain. Minwax Provincial penetrating stain. American Decor Creme wax.
Recommended Skill Level
Intermediate