Why should doorways be boring? I used 1x6 and 1x8 lumber to build a shelving unit around the doorway. Now I have somewhere to display pictures and creations from my kids too. Measure your doorway to see what size lumber works best for you. Prime and paint with Dove White and add white caulk to any imperfect cuts to smooth things over. BTW, cats love the shelves too!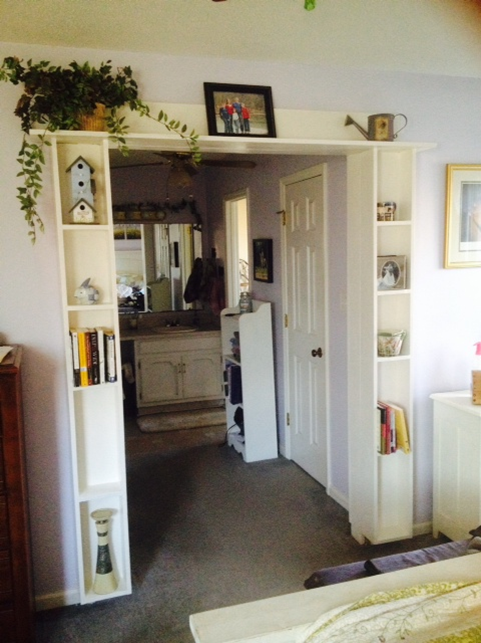 Estimated Cost
less than $100
Estimated Time Investment
Weekend Project (10-20 Hours)
Type of Wood
1x6" 1x8" whitewood/pine...cheap since it will be painted.
Finish Used
Please use a primer that is made for covering knot sap as this will eventually bleed through ordinary primer and paint.
Recommended Skill Level
Intermediate