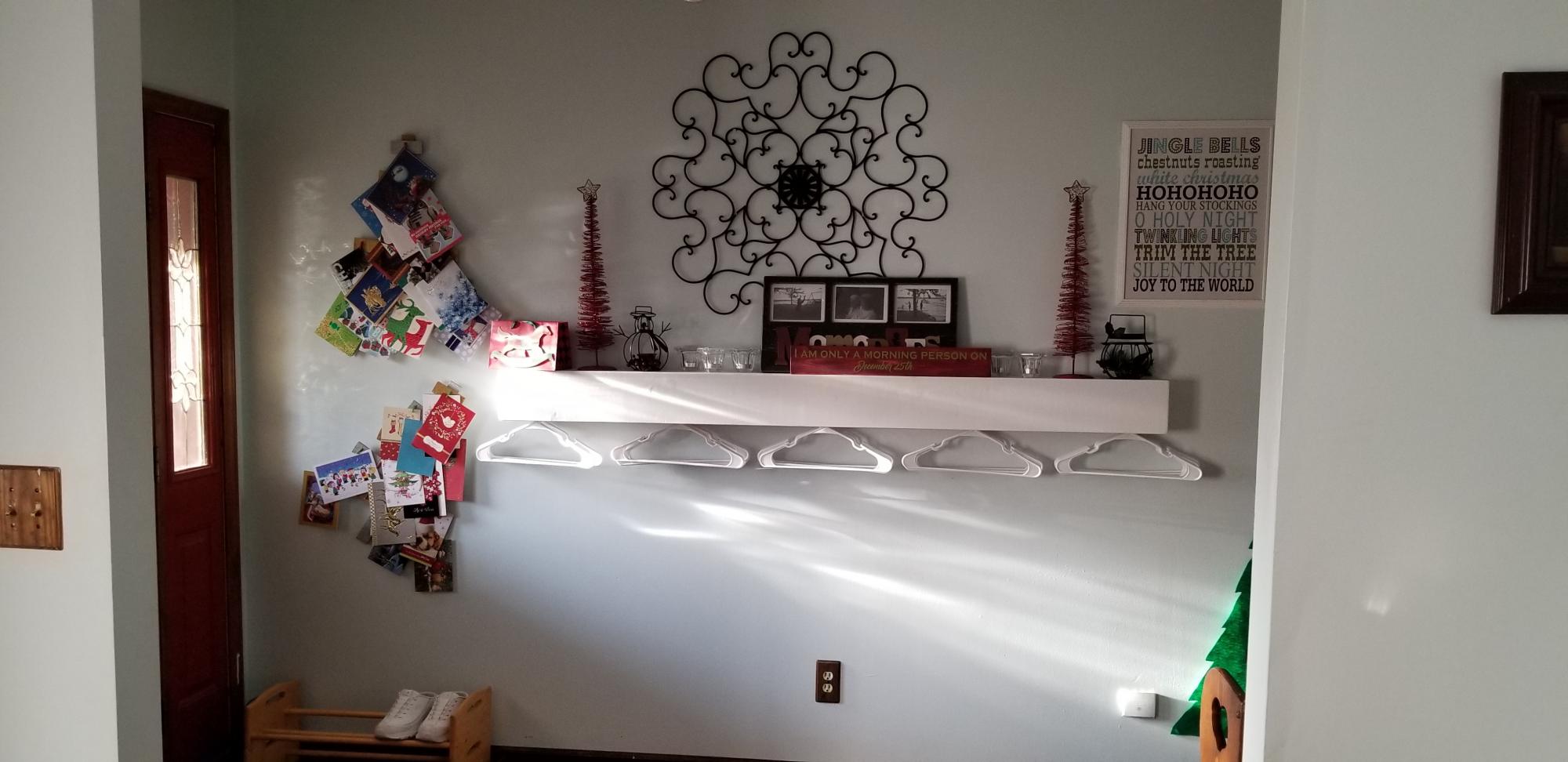 I needed additional coat storage, particularly for some of the larger family gatherings that we host in our home. My challenge was that the entry is long and narrow and is directly opposite and in full view from my formal dining room. I needed something that would have a cleaner and more formal look. I had been perusing various designs for months, but everything I found still looked like a mudroom. This design was perfect for my space! I made it the length I needed for adequate door clearance and to evenly center it on the wall. I altered the construction slightly. I used insert nuts to attach the dowels to the front board and screwed them from through the back. This left the face untouched and also allowed the dowels to be tightened down and provide more structural support. I also used a 1"x 4" against the wall and 1"x 6"s for the remaining sides. This resulted in the front being 2" lower than the back (like a skirt), so when you sat in my dining room it obstructed the view of the components underneath. If I didn't tell you, you would never know. I screwed it into 4 studs...it's solid as a rock. I managed to get it finished the weekend before Christmas Eve--the 'big test'...it held up nearly 30 winter coats! It was a big hit at the party--everyone wants one! It's only in primer right now, soon I'm going to paint it and the wall to match. Thank you for the awesome plan!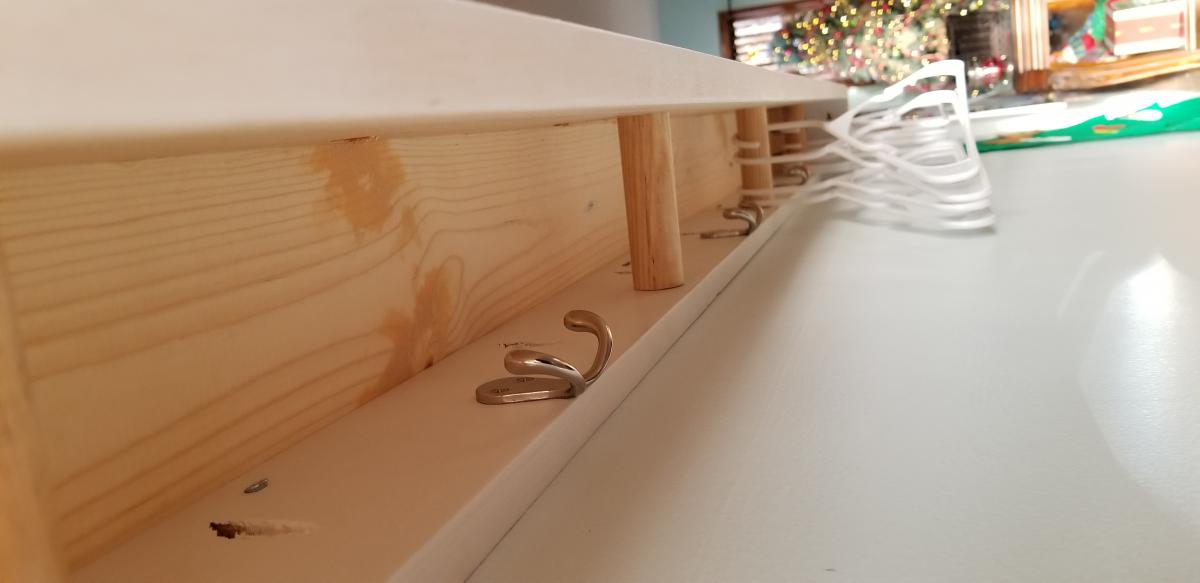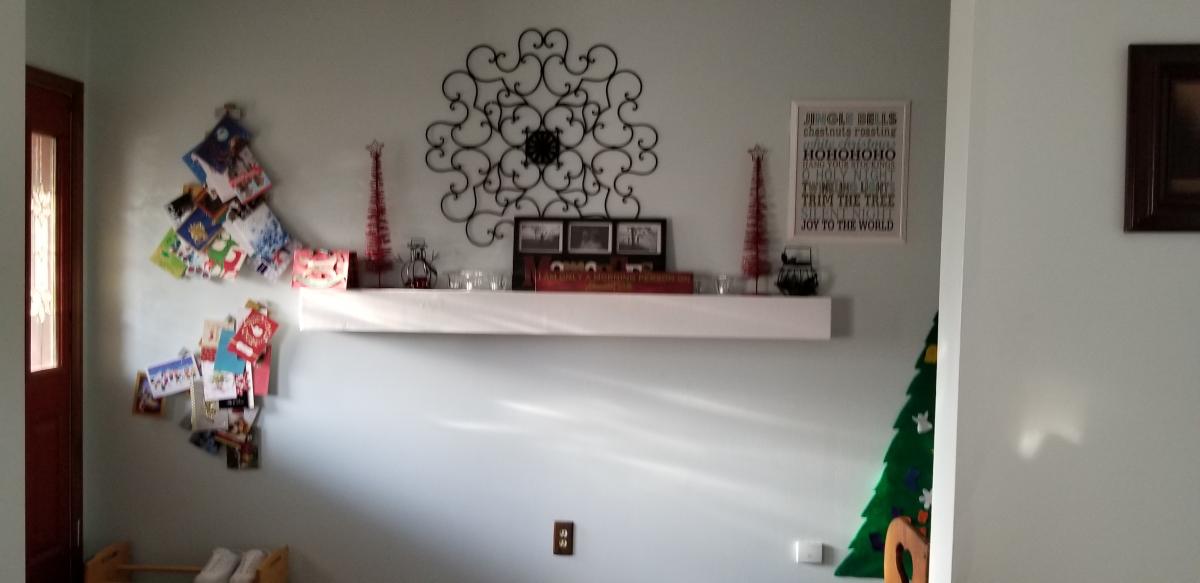 Estimated Time Investment
Weekend Project (10-20 Hours)
Finish Used
Primer / paint. I used a small velvety style roller to get a similar finish to the wall, since my intention is to paint them the same color. I used wood putty and sanded all the seams.
Recommended Skill Level
Beginner