Nearly 10 feet long at 116"!
We were hitting dead ends looking for a media center to hold our 75" TV in our newly finished basement. We even got a quote for (3) entry level Kraftmaid cabinets from Lowe's that came back at nearly $3,000 and my husband finally agreed to build ourselves. This is our first wood project!
We made many modifications to the plans for "Extra Long Buffet Cabinet" to fit the two slabs of marble we purchased for a steal from a high-end photography company. Knowing we had that heavy stone and an expensive television to support, I really went overboard with the support side pieces going all the way down to the floor for each compartment. I also put a piece of 3/4" plywood as a backer as we needed more depth for the size of our stone. We also nixed the middle drawers and instead made that area the width necessary for the smaller, matching marble slab we had for an open shelf for our satellite box. Beneath are two small paneled cabinet doors in a 1x3 stile and rail (the larger doors are in 1/4 stile and rail).
We did not use the floor trim listed in the original plans, I held it up and felt as though it looked more modern and built-in without it. We added two pieces of vertical 1x2 to the left side that is open to give it a more finished look (see photo). We opted to attach this cabinet to the walls and make a built-in. This is so sturdy and will not budge or sway in the least bit.
Lastly, we added a small piece of 3/4" trim at the top, wood filler went on every crack and I primered, painted and sealed. One coat of Bullseye primer was sufficient after everything was sanded and cleaned, two coats of paint and one coat of Minwax polyacrylic sealant. I love Valspar 7006-24 Bright White I believe it's called; two coats covered nicely. There aren't any funky undertones and it is the truest white I have every used and have used it on everything imaginable. I buy the highest quality can in semi-gloss at Lowe's. I brushed the smaller areas, and used a small roller on the larger areas. 
Inside we made plywood shelves, clear coated everything and installed some chains to the cabinet doors to prohibit our kids from slamming them open too far. I'll have to get photos of this uploaded when I remember.
For the most part, these plans really worked beautifully for the teaching us simple cabinet building 101. I was able to make my shopping list from it even after I modified dimensions and took that into consideration. Highly recommend!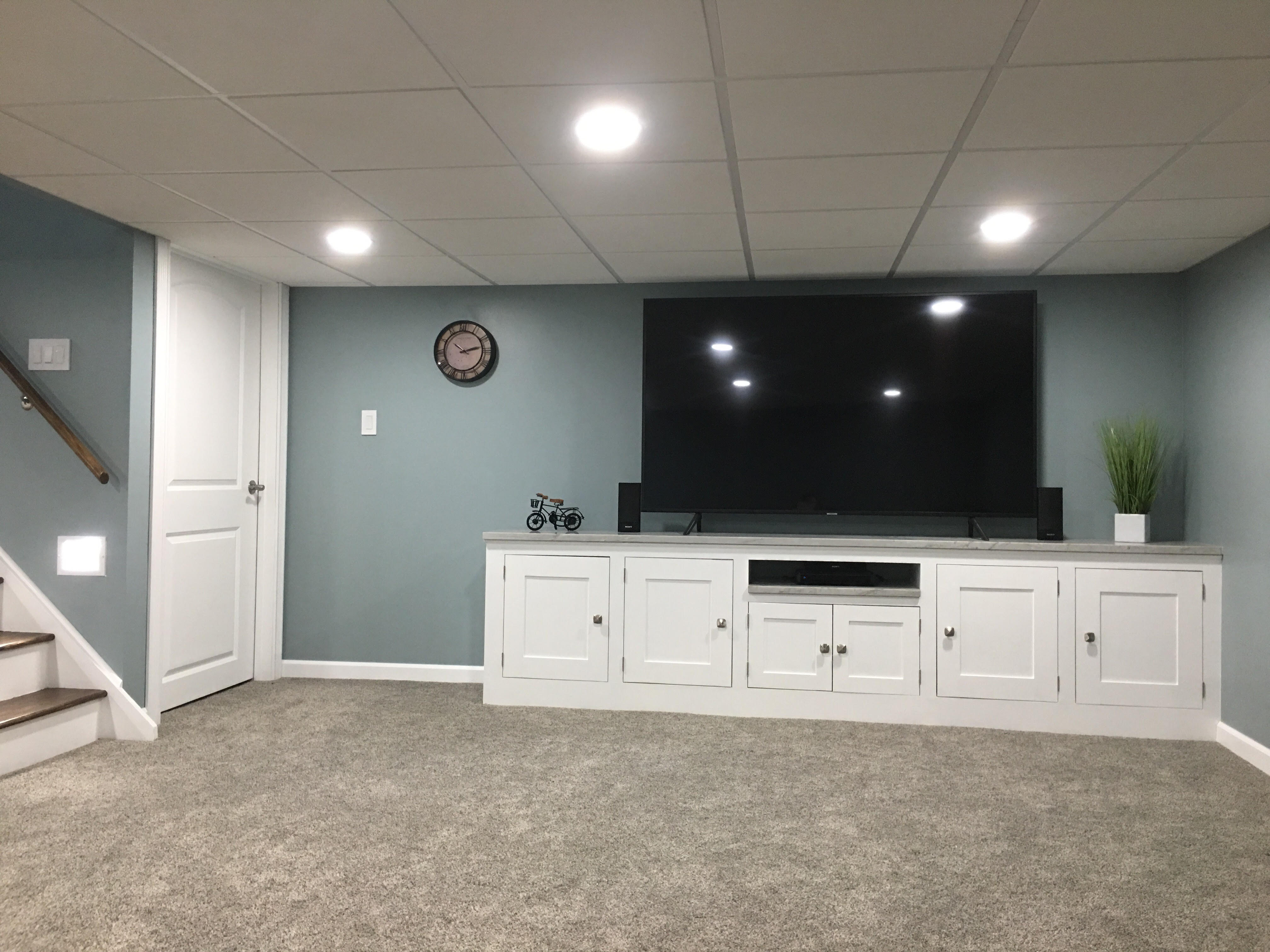 Estimated Time Investment
Week Long Project (20 Hours or More)
Type of Wood
Maple and birch plywoods; poplar and pine boards.
Required Skill Level
Intermediate