The Plans for this project made it relatively easy for a first time builder. Always wanting to build some furniture for my wife, I decided to start with this and it turned out way better than I ever expected. I used red oak and oak purebond plywood. I took a slightly different approach, using a 3/4" thick board of plywood for the back vice the 1/2 inch, which really gave the back a nice solid feel. I also assembled the lattice backing directly onto the backing plywood board and then attached the completed back to the finished Bench section (I know I didn't explain that well, the pictures show it better). Lastly I left off the arms for a variety of reasons, not the least of which was that I still need some work on cutting curves. Finished with one coat of Cabot Dark Mahogany and 2 coats of Rust-O-Leum satin polyurethane.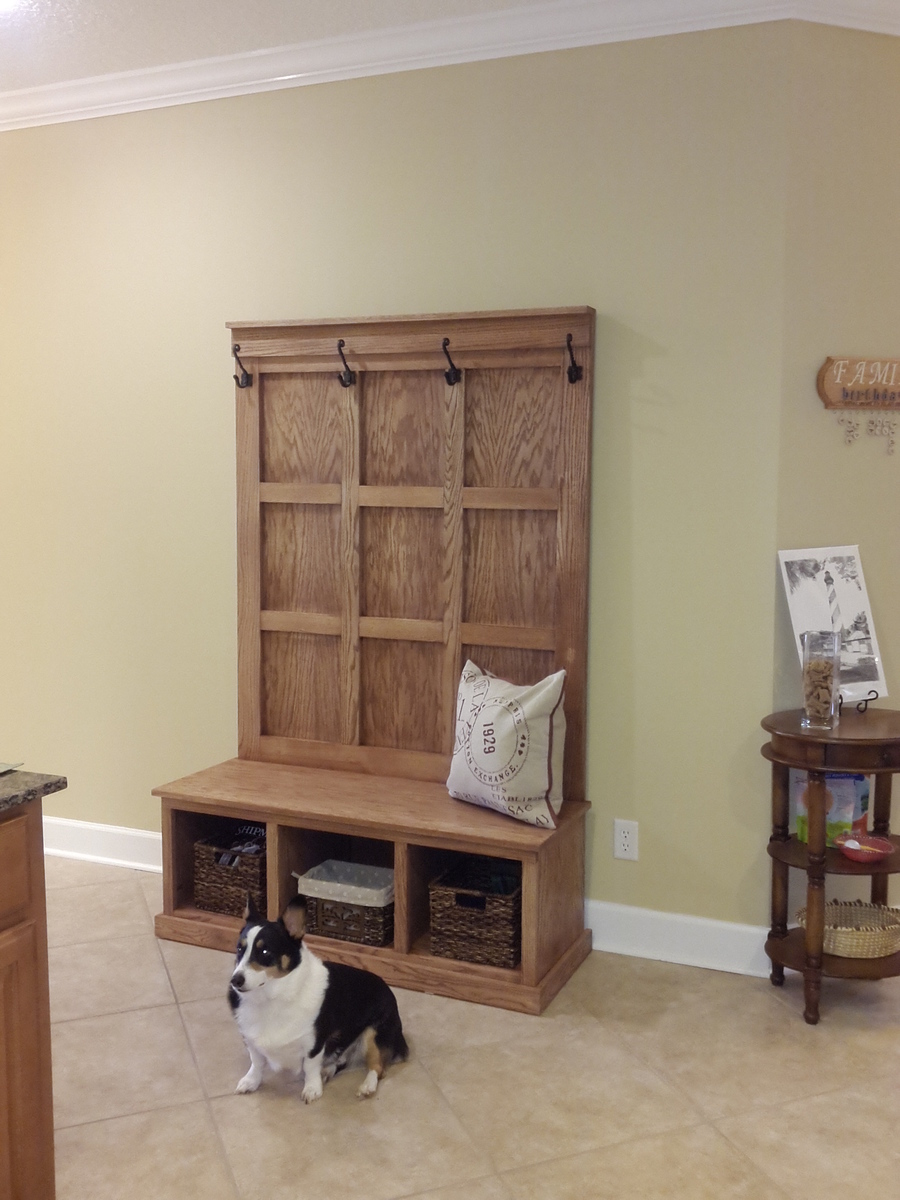 Estimated Time Investment
Weekend Project (10-20 Hours)
Type of Wood
Red Oak and Purebond Oak Plywood
Finish Used
Cabot Dark Mahogany (1 coat) using cheap foam brushes and Rust-O-Leum satin polyurethane (2 coats) using nice-ish regular brushes. Sanded between coats with super fine (320 grit) sandpaper.
Recommended Skill Level
Beginner