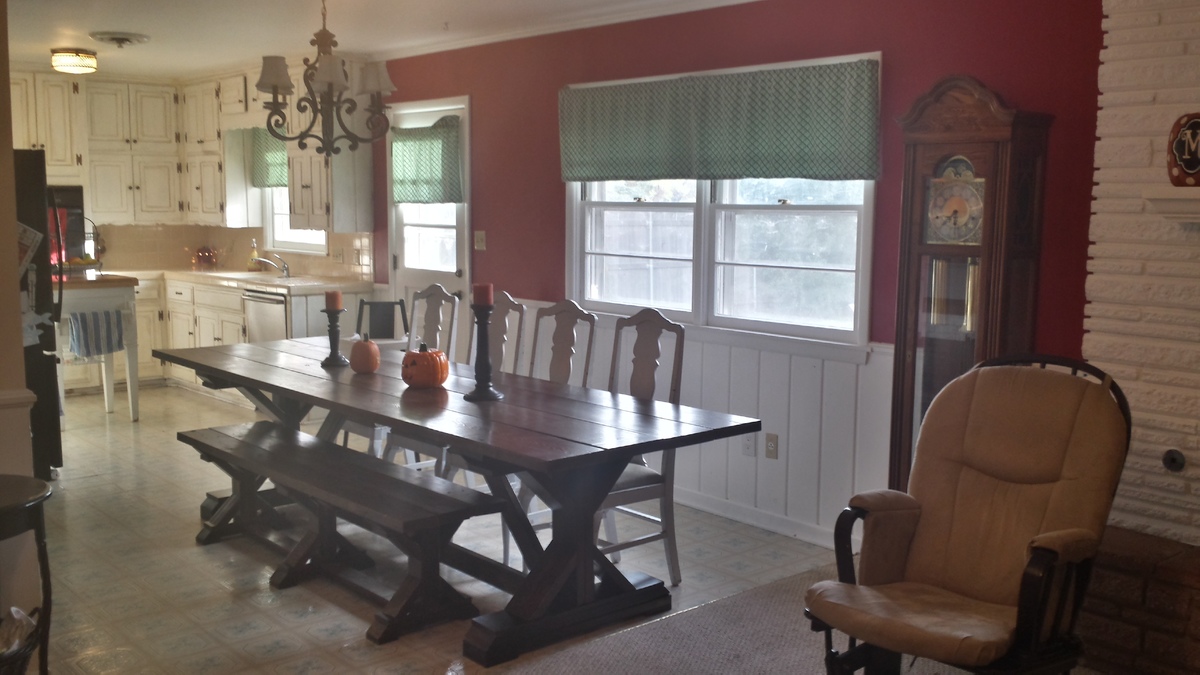 I saw this table on Pinterest and knew that I needed to have one in my life. I then bought a saw for my husband, for his birthday, and you can guess what happened. We followed the directions, except we made the table and bench a little longer in order to accomodate more people (I wanted at least 12 people to be able to sit at the same table). This was our first wood-working project and we learned a LOT. It took more time than we anticipated but it was well worth it.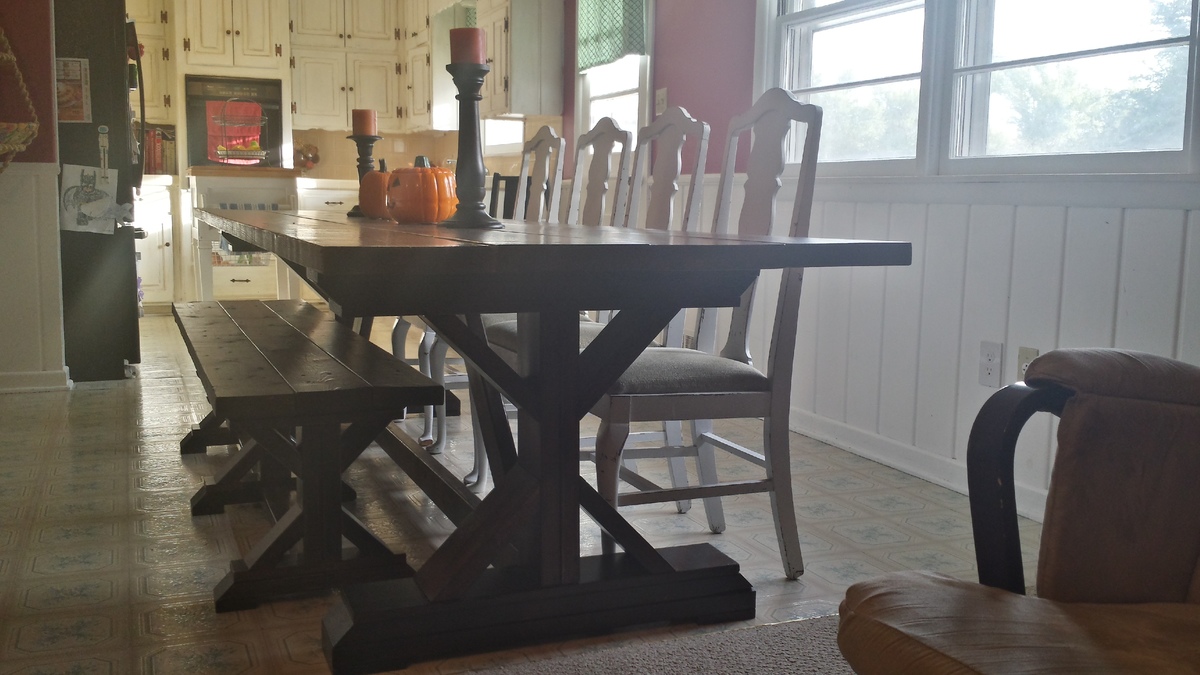 Estimated Cost
We did buy a saw to start this project, but other than that I think all of the supplies (screws, wood, wood filler, polyurethane) ended up costing us a little over $100. Not bad.
Estimated Time Investment
Week Long Project (20 Hours or More)
Finish Used
We stained the wood using MINWAX Dark Walnut. We let it dry 24 hours and then stained the sides that had been on the floor and let them rest for another 24 hours before applying the polyurethane.
TIP: My wood was still a little rough after applying the stain, so I used brown paper bags as a fine sandpaper. We also used brown paper bags to sand between coats of poly.
We used Varathane Poly - Satin and water based, crystal clear. We applied 4 coats (because I'm paranoid) to every piece. We let everything dry for 24 hours and then put the table and bench together.
We stained and put polyurethane on every piece before putting everything together because we felt that we would get a more even stain and wouldn't mess up the poly coats (bubbles, drips).
Recommended Skill Level
Beginner