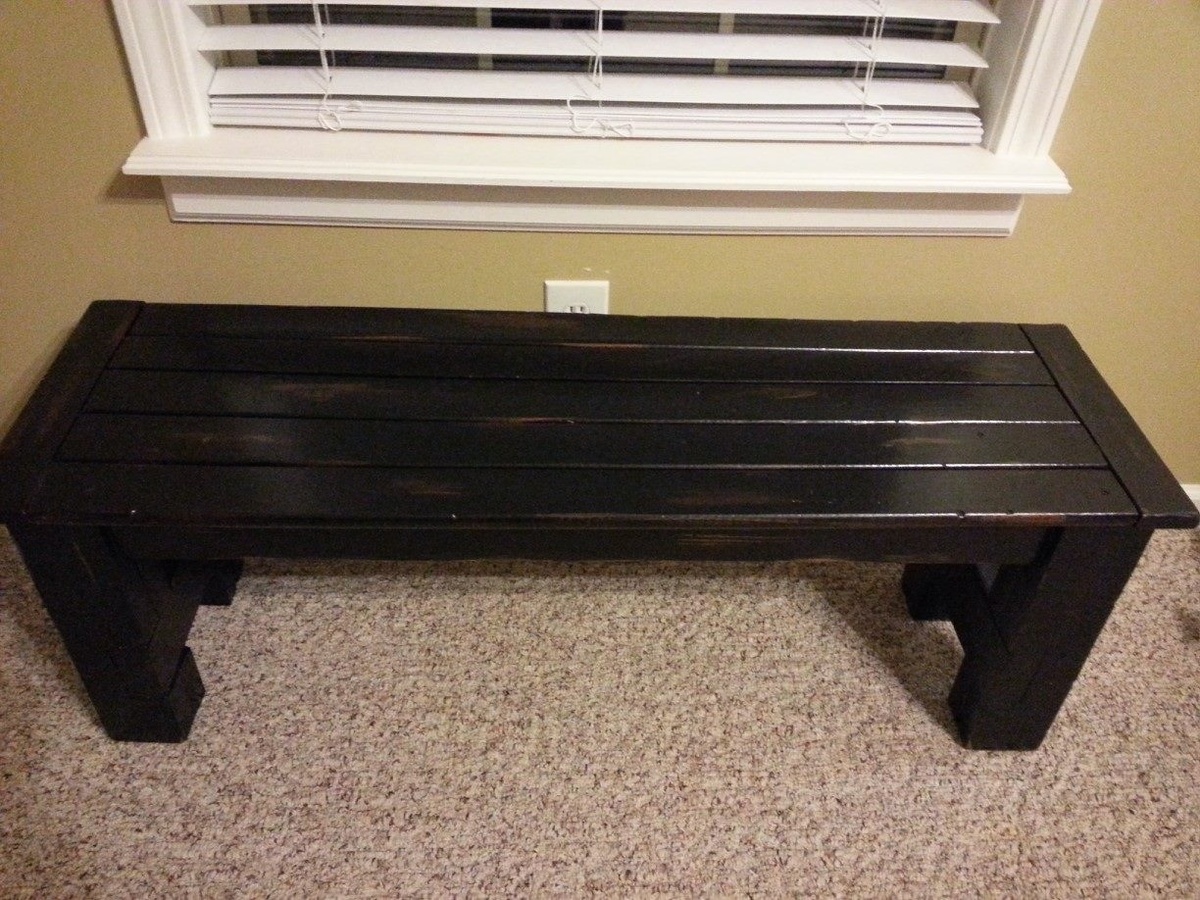 This was my first project I've ever built, although I have wanted to build something for years. I needed a bench for my cat to sit on in front of the window, and also extra seating for my dining room table when we have guests. I didn't buy any lumber. I just used scrap wood that was left in our garage when we moved in for the base and old bed slats from bunk beds we no longer have for the top.
I made one HUGE mistake....I didn't have a carpenters square and didn't realize how important it was to use so my bench turned out a little wobbly, but I found a solution to fix that. It took me a couple of days to build because I kept having to stop and run to my sons school and do many other mommy duties. I found a tutorial for the finish on Pinterest.
Estimated Cost
Approximately $25 total for the paint, stain, and poly, but I have a TON left over for other projects
Estimated Time Investment
Afternoon Project (3-6 Hours)
Finish Used
I sanded really well with an electric sander working from very coarse to fine grit. Then I used 2 coats of Rustoleum flat black enamel. I would recommend using a different kind of paint though, because it has to dry a very very long time before it can be sanded and recoated. Then after 2 coats of paint, I distressed it taking various objects and hitting in different spots. I also sanded through the paint in random areas and on the edges. After that, I used a q-tip to apply the stain on the areas I had sanded through. I put a couple coats of stain on and when it all dried, I applied 3 coats of Satin finish poly, sanding with a 320 grit sanding block between each coat.
Recommended Skill Level
Starter Project