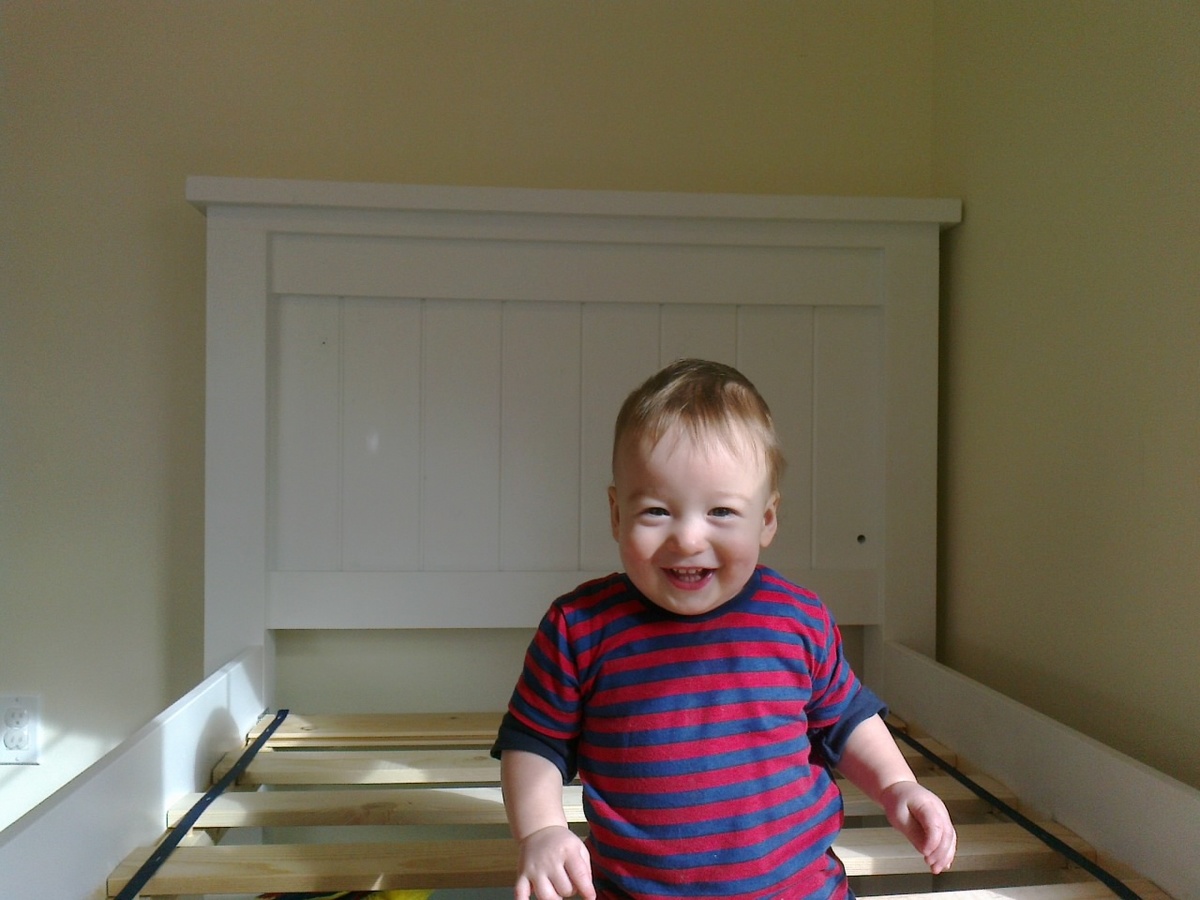 this is an awesome project for beginners. i had the luxury of a chop-saw which sped things up but a skill saw would have also sufficed.
4x4 posts are pine and so too the tung and groove panelling. all the rest is KD Spruce.
if your looking at this project and feeling a little intimidated (as i was) just do what i did. go out, buy all the material. this way you'll almost feel compelled to at least give it a go rather than having the material collect dust in the garage. grrrr.... i hate clutter!!!
good luck guys and great site Ana, thanks so much for helping us all out :-) i know my son is gonna love this bed in a year or so's time...
i really do recommend buying a Blk and Decker mouse sander. these are amazing and really reach into every nook.
i have to also mention that my bed is real easy to take down, i used galvanized steel plates to mount the side rails, pls see pics. i used 2x2 cleats to support the 1x4 slats which i can roll up with the fabric that i stapled to them. also used 1/4" dowels to hold the slats in place. i got this idea from ikea.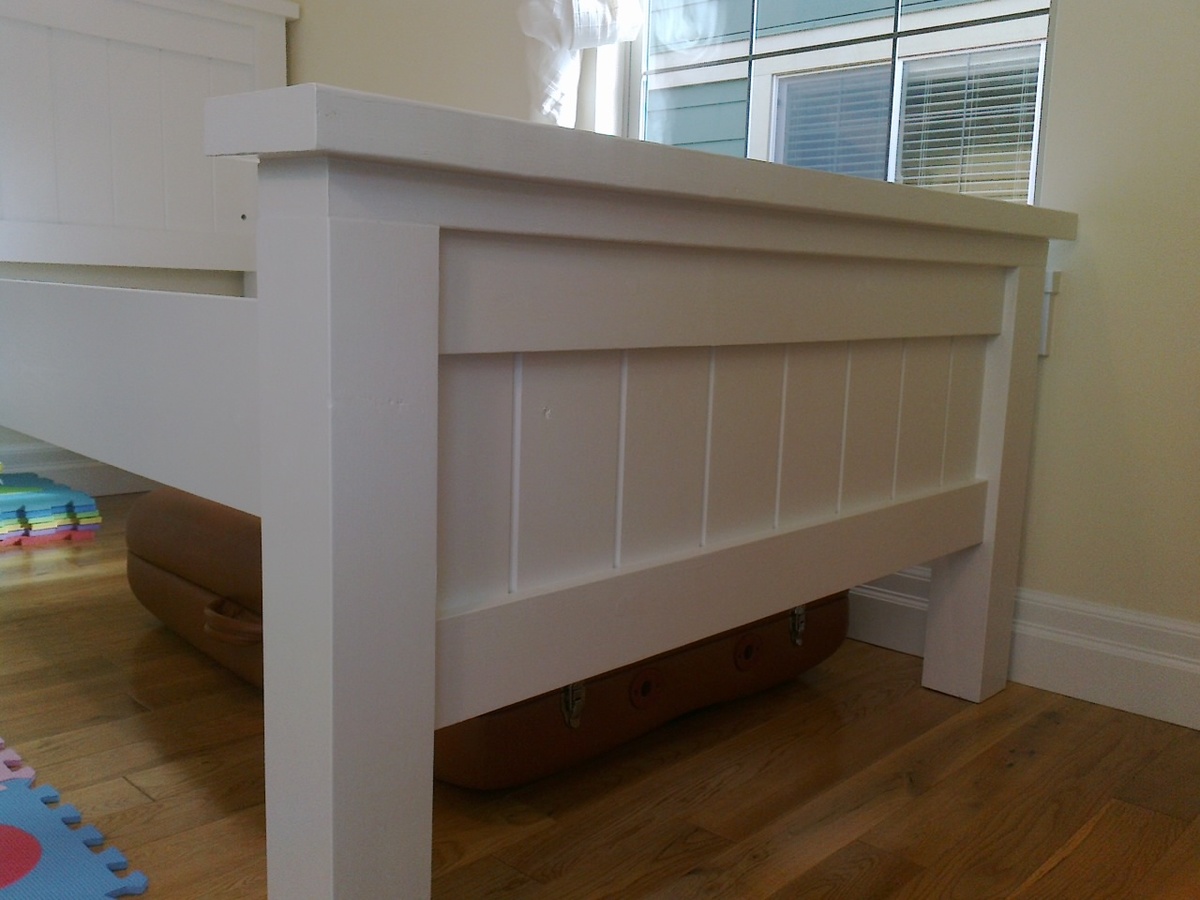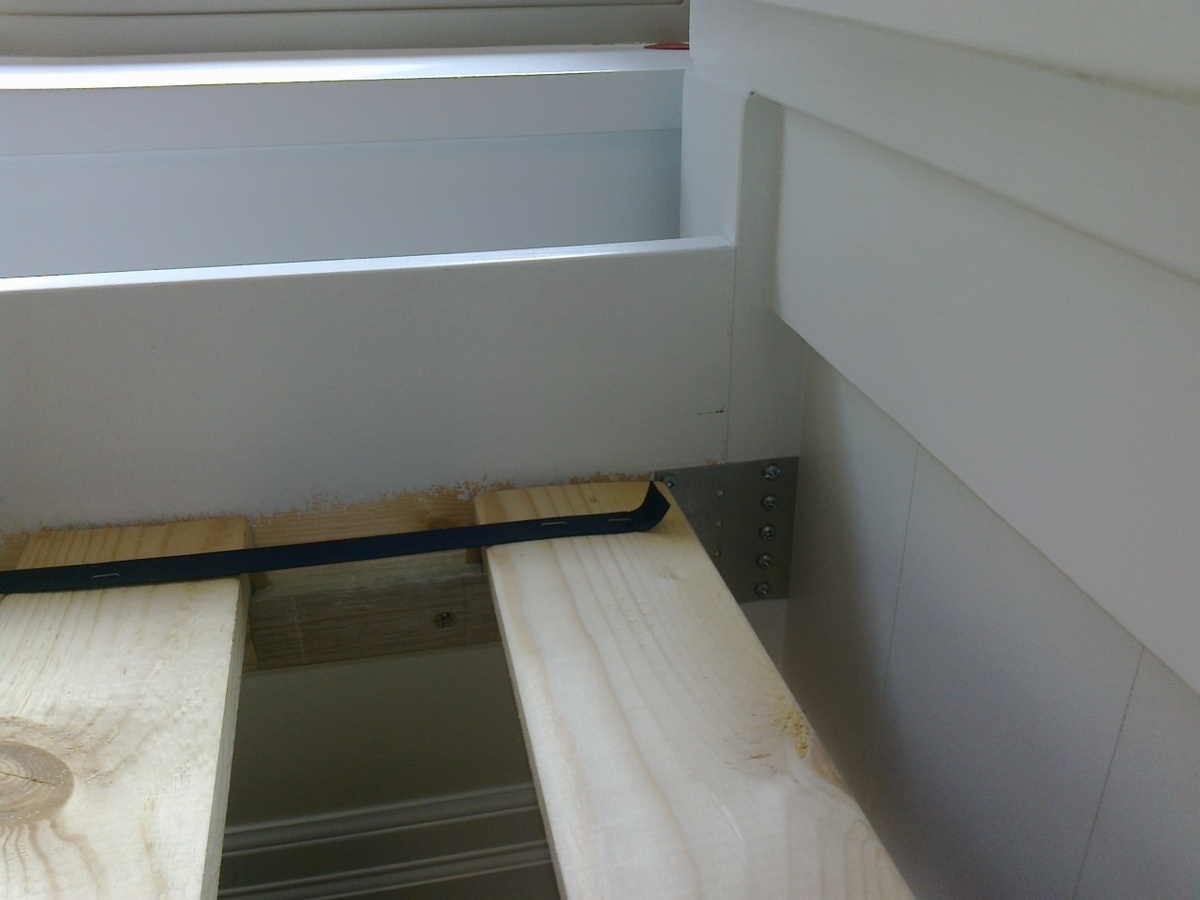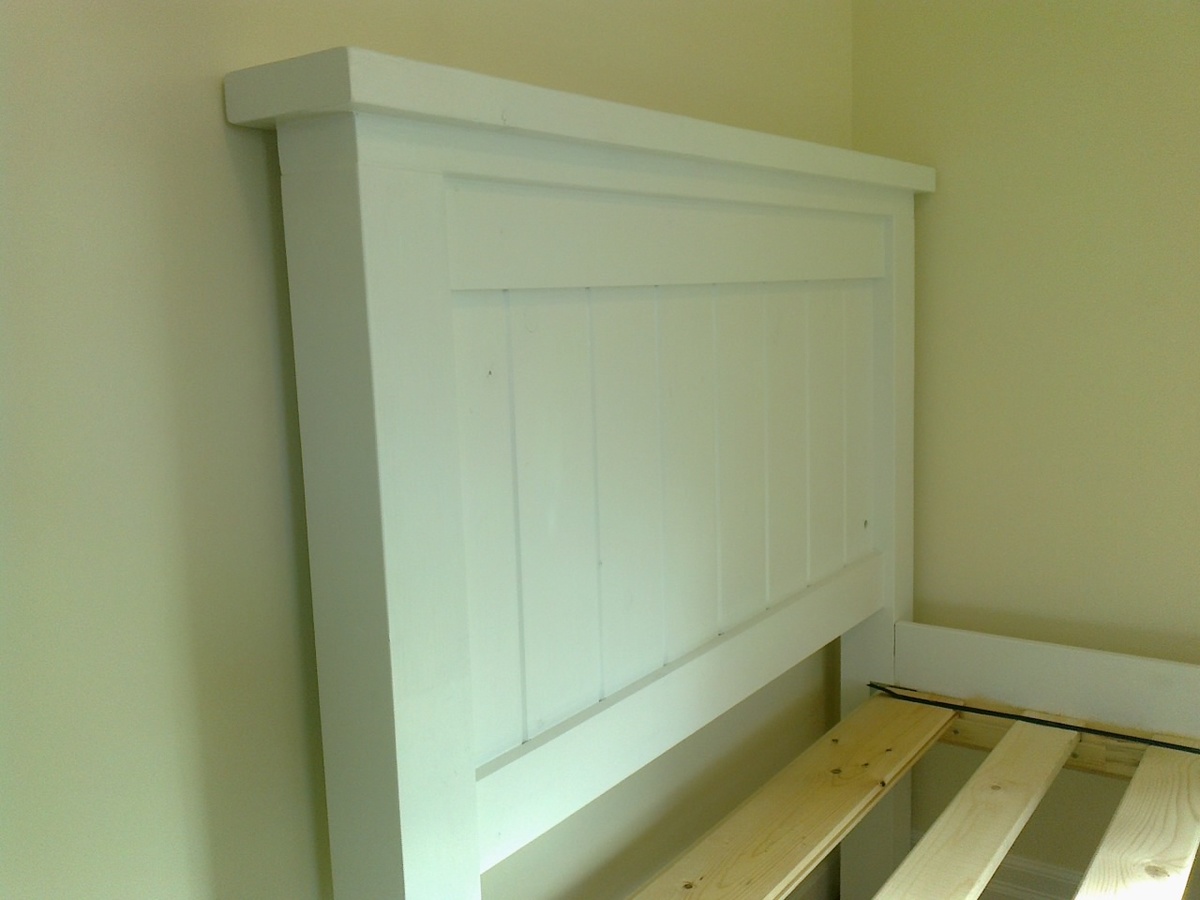 Estimated Cost
$200, (incl, glue, paint, filler, chop saw blade etc)
Estimated Time Investment
Weekend Project (10-20 Hours)
Finish Used
2 coats of General Paints trim paint, 2 drops blk per gallon. I chose not to prime as i wanted to see the wood grain come through... filled between 2x4/2x6 etc with wood filler and in the tight corners i used alex white w/silicone. alex w/silicone will expand and contract with the wood and is paintable.
Recommended Skill Level
Beginner