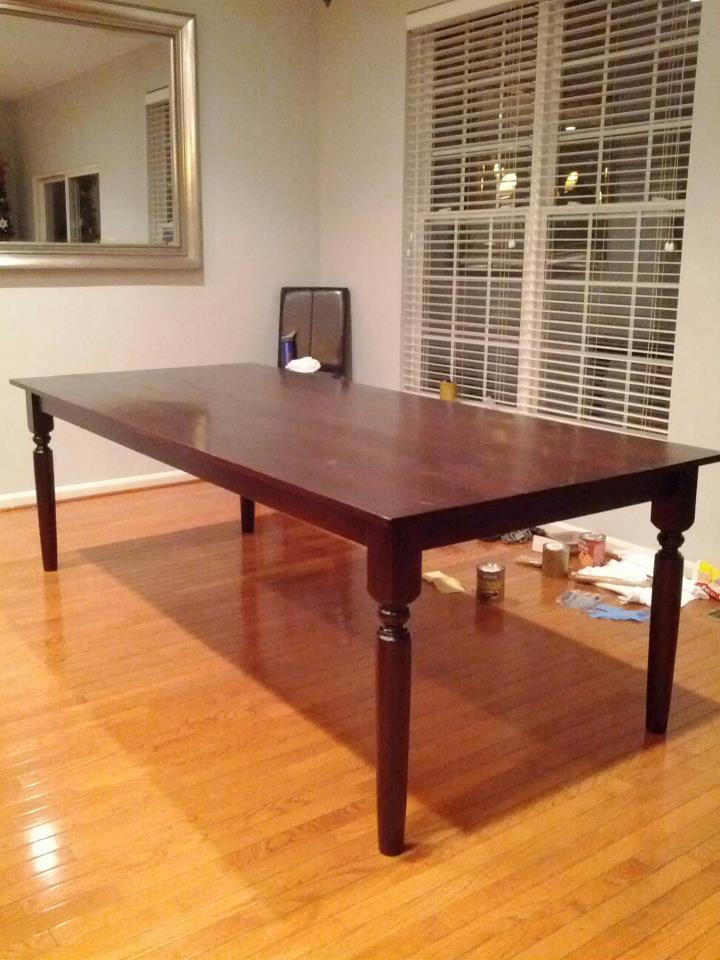 I stumbled across this site on accident one day in need of a dining room table. After hunting desperately for weeks, my wife and I couldn't find one we liked for under 1200 dollars. So, I had this great idea to build one myself. I figured if it didn't turn out I would just stick it on the deck and use it as a patio table.
I looked at the dozens of table plans on this site and picked things i liked from each and finally came up with the end product you see in the picture.
I used all pine, and found pre-turned legs at a local big box home improvement store. Total wood investment was about 200 dollars, half of that being the turned down legs.
Came out much better than I thought, and the wife was please.
Thanks to the users for all their amazing photos and directions! They came in handy!
My wife is already asking me to build more!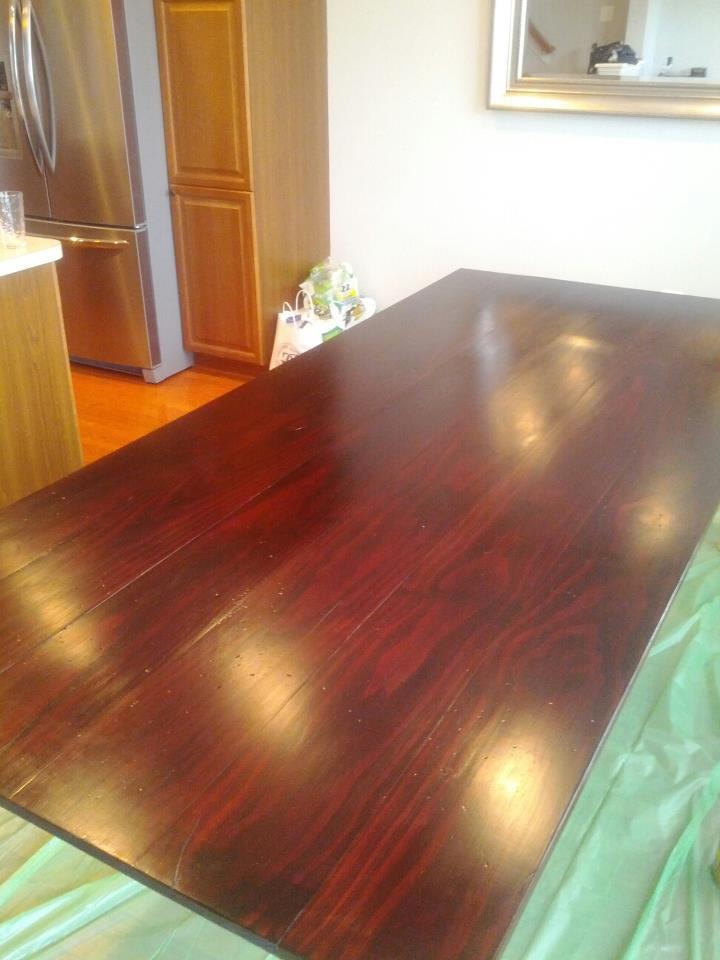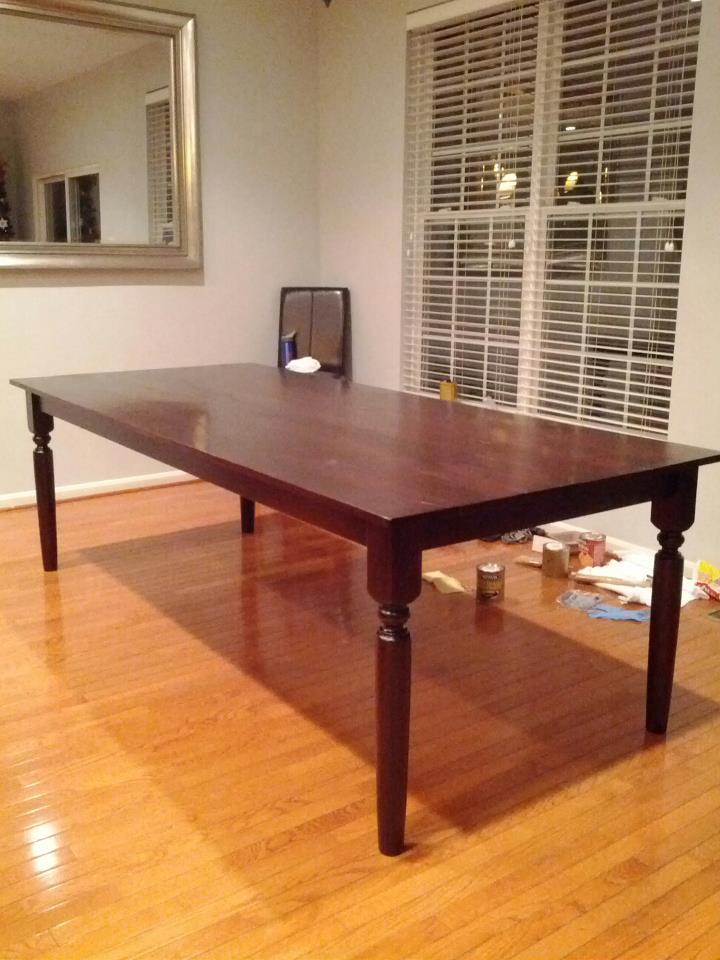 Estimated Time Investment
Weekend Project (10-20 Hours)
Finish Used
2 Coats of MinWax Wood Conditioner
1 Coat of MinWax Poly Shade Black (Satin)
2 Coats of MinWax Ploy Shade Bombay Mahogny (Satin)
2 Coats of Urethene
Recommended Skill Level
Beginner